June 26, 2019
Over the last decade, Amazon has been a force to reckon with in the retail industry. Its dominance in the e-commerce space is unquestioned, evidenced by its share of 49.1 percent of online sales last year in the U.S. As the retail behemoth has already taken the e-commerce crown, it has its eyes set on another prize.
While Amazon expands its business into new industries, its well-established expertise in supply chain is providing the company an edge over a whole new set of competitors: freight forwarders.
Amazon has been diligently building its network of carriers, leasing aircraft and assisting entrepreneurs as they launch their own delivery fleets. It also has begun pursuing shippers from top companies by leveraging size and scale to offer lower fees in comparison to traditional forwarders. As the company has a hold on a large portion of the market, this could mean trouble for many traditional freight forwarders.
Marching on with its last-mile revolution, Amazon also has its eyes set on the first mile of delivery. The giant has taken steps to ramp up its ocean freight services since the beginning of last year and has organized shipments of thousands of containers from China to the U.S., giving Amazon the ability to complete transactions throughout the shipment lifecycle. It's evident the company wants more end-to-end control over its entire transportation network and this goal is becoming a reality.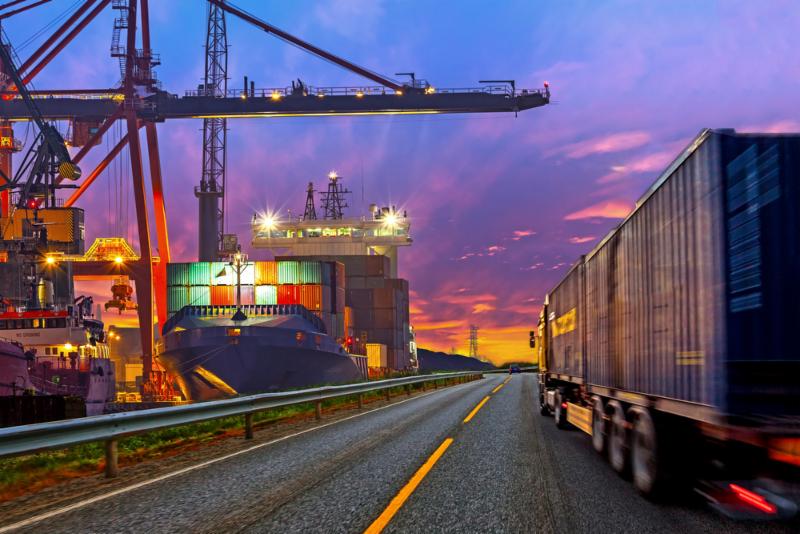 Why should freight forwarders be paying attention?
Now that Amazon is a full-fledged Non-Vessel-Operating Common Carrier (NVOCC), it can offer ocean services to other clients, effectively cutting freight forwarders out of the equation. This ultimately may act as an accelerant in the move toward more direct relationships between steamship carriers and shippers.
In light of this, freight forwarders are wise to shift gears to prepare for long-term survival. This will require cutting-edge solutions that enable the ability to optimize movement of customer shipments using all modes, and across borders and trade zones. Equally important is building relationships and access to a strong carrier network. It's vital that freight forwarders connect with transport companies and move an exporter's goods across regions efficiently and friction-free. Being a part of an ecosystem of supply chain partners who connect and communicate through a platform would provide forwarders with improved access to capacity and aggregated data on behalf of their clients, among other benefits.
Technology is king
To prepare for the next evolution of the industry and remain competitive, freight forwarders need to invest in solutions that enable visibility throughout the shipment lifecycle along with easy collaboration with supply chain partners. Without the proper flexibility or control, client relationships may suffer. Many emerging technologies such as artificial intelligence (AI) and various cloud applications have shown promise in helping modernize the freight forwarding process. From virtual assistants to automation solutions, incorporating these technologies can cut costs and the time it takes to handle shipments. These results will ultimately allow forwarders to offer better services to customers and position themselves competitively in the market.
From a back-end standpoint, forwarders should seek out technologies that will seamlessly and quickly be deployed within their own networks, whether a small- or medium-sized business operating across one region, or multi-national organizations with thousands of users worldwide. Moreover, adaptable user interfaces and workflows must be applied to create processes to suit standard operating procedures, with any number of variations possible.
Additionally, it's important to have a control tower in place that works seamlessly with operational and back-office systems. Solutions should consolidate, exchange, and analyze relevant data to generate a powerful, real-time flow of information with appropriate access granted to third parties. These features can help alleviate forwarders of the many administrative burdens they face on a daily basis so they can instead focus on growing their business, strengthening current trade partnerships and keeping pace with changing demands.
Amazon has cemented its grip on the retail and e-commerce market and is sending shockwaves throughout the supply chain industry as it continues to build its transportation network. It's necessary for freight forwarders to take action in this moment and prepare themselves to not only survive but excel in the next wave of transformation.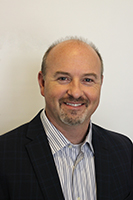 Doug Surrett is Chief Strategy Officer for BluJay Solutions, where he oversees the company's strategy and M&A activity. He has been in the logistics industry since 1988, serving in leadership roles focused on transportation management, warehouse management, operations, and global trade.