Volume 22
| Issue 3
| Year 2019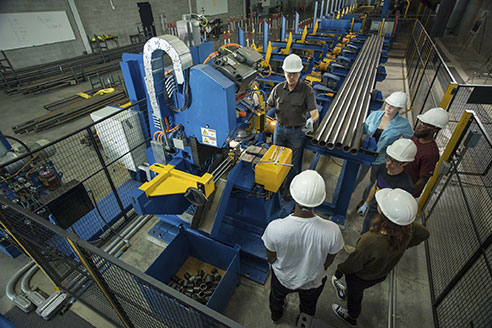 Click here to read the complete illustrated article as originally published or continue below to read the text article.
When we talk about corporate warfare, we usually discuss corporate espionage and intellectual property protection, but there is a new war waging as corporations battle to recruit and retain their talent. The new war is being triggered by competition for employees. It is a workforce war.
Millennials Will Have Over 20 Jobs In Their Lifetime
In an era where Millennials are predicted to average less than three years in a position and many are looking for "side hustles" and multiple strands of employment, employers are realizing that this new generation doesn't want to be tied down. Ninety-one percent of Millennials (born between 1977-1997) expect to stay in a job for less than three years.
Future Workplace's Multiple Generations @ Work Survey predicts that Millennials could average between 15 to 20 jobs over the course of their working lives. This generation likes working for multiple employers and they like their flexibility and freedom. Millennials will average upwards of 20 different jobs in their lifetimes, compared to their parents who averaged two to four jobs over the course of their working lives. Guess what? For most Millennials, manufacturing jobs are not on their radars. This is a tech-obsessed generation, that believes success is realized from behind a computer screen.
Parents May Not Encourage Careers In Manufacturing
An added complication to the manufacturing workforce shortage is the fact that parents consider manufacturing and even some STEMrelated jobs as being substandard professions for their children. This negative perception of manufacturing as a career path has led to a labor deficit in an industry that continues to grow.
A study conducted by the Manufacturing Institute and Deloitte predicts that within the next decade, 22 percent of skilled manufacturing workers, or 2.7 million experienced employees, will be retiring. Industry growth means companies will need to add another 700,000 skilled employees. This means that a total of 3.4 million workers will be required to meet the manufacturing labor needs of U.S. companies. Despite the demand for skilled labor and efforts to bolster the number of workers on manufacturing and STEM tracks, the industry is projected to fall over 2 million workers short of its needs in the U.S.
The net result of these factors and a host of other factors is a severe shortage of a skilled and well-trained worker base in the manufacturing sector. Employers are scrambling to fill positions and looking for creative ways to build their pipelines of well-trained candidates. Industries across a multitude of sectors are facing serious workforce shortages.
Louisiana Has A Workforce Training Solution
Knowing that training and workforce recruitment issues are keeping corporate executives awake at night, Louisiana Economic Development created a solution for corporate employers. We created a turnkey, world-class custom workforce training program called LED FastStart®.
The LED FastStart program is now in its second decade of operation. In July 2019, Business Facilities magazine named LED FastStart the No. 1 WORKFORCE TRAINING PROGRAM in the United States for the 10th consecutive year. This accolade is confirmation that we are achieving what we set out to do: Create a workforce training infrastructure that not only helps companies in Louisiana meet their workforce needs, but a program that also evolves with technological advancements and the needs of our state's employers.
Led Faststart Provides A Talent Pipeline
LED FastStart's approach to workforce training doesn't stop with pure-play manufacturing and machining skills, it utilizes artificial intelligence, augmented reality and applicant tracking systems to ensure that the companies being supported by the program meet their workforce goals more effectively. The program provides comprehensive and customized recruitment, screening, hiring and training assistance.
For employers adding a minimum 15 manufacturing jobs or 50 service jobs, LED FastStart services are available at no cost to the company. Since 2008, FastStart has delivered 463,000 training hours to over 29,000 employees linked to 233 projects. Each company using LED FastStart's services has distinct requirements for workers with specific skills, so each client program is built from the ground up. There is nothing cookie-cutter about the services.
FastStart focuses on developing skills in hands-on, manual settings and with e-learning modules. One company, Minnesota-based Sleep Number, has a technical support center near New Orleans. LED FastStart developed e-learning modules to explain troubleshooting methods and build leadership qualities and performance standards for their employees. The e-learning tools developed by the FastStart team were so effective, they were adopted companywide, across the U.S.
Higher Education Plays A Critical Role
One of FastStart's differentiators is the close connection the program has with Louisiana's higher education system. LED FastStart works hand-in-hand with higher education institutions across the state to train students for high-demand occupations. As the state expanded its roster of software and IT leaders (CenturyLink, IBM, GE Digital, General Dynamics Information Technology, CGI, DXC Technology), and developed advanced manufacturing partnerships supporting major investors (Sasol, Benteler Steel/Tube, Boeing), FastStart coordinated facility and talent initiatives with community colleges and research universities. Over the past 10 years, Louisiana dedicated more than $200 million in STEM- related, higher education investments aimed at producing a new generation of tech talent. This strategy is directly yielding more than 20,000 new high-demand jobs.
Another strategy led by the Louisiana Department of Education, and supported by FastStart, helped triple the number of career credentials earned by Louisiana high school students in 2018 to 60,000. Yet another strategy with the state's Board of Regents is enabling students at four-year colleges to earn an 18-hour undergraduate certificate in high-demand STEM skills. The result will be a much larger pool of graduates attractive to companies such as IBM, which has established client innovation centers in Baton Rouge and Monroe.
Game-Changer For Companies
With LED FASTSTART, Louisiana sees a win-win scenario. Our state is not only investing in a workforce training solution for our existing companies and companies looking to invest in our state, but we are investing in our people and our educational institutions. Training benefits everyone and it is an investment that our Governor and our Legislature are happy to make.
Our objective at Louisiana Economic Development is to create jobs for Louisianans and to create a robust and sustainable state economy that ensures that all Louisianans are prosperous. Training and the prospect of a high-paying manufacturing job makes the American dream attainable for almost everyone. It makes employment more accessible for our returning veterans and people who otherwise wouldn't find good-paying jobs with benefits.
Companies in our state are starting to leverage the program more often, because word is getting out about how we have developed a transformative solution to this big issue.
Training Programs Bring In Corporate Investors
FastStart has helped us bring new corporate investment to Louisiana. Access to a trained workforce is the incentive that companies want more than tax breaks. We are winning corporate investment projects because we can solve their talent attraction and training challenges. When companies see that we have this training process and infrastructure already in place, they quickly realize that we have solved one of their major issues. We can provide them with a pipeline of workers who have been trained to their specifications.
We have a long way to go to change the mindset of 21st century Americans and recalibrate what it means to be successful in life. The Corporate Talent War will wage on, but in our state, we are working to constantly improve LED FastStart and to backfill employee pipelines so that companies will have a constant resource of trained employees to draw from.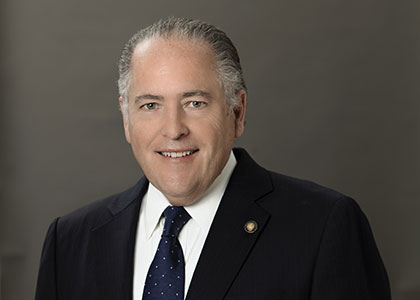 In January 2016, Louisiana Gov. John Bel Edwards appointed Don Pierson, CEcD, to serve as Secretary of Louisiana Economic Development. Pierson had served as LED Assistant Secretary and Senior Director of Business Development since January 2005.
With executive-level leadership, his duties include the implementation of domestic and international economic development programs, and job retention and creation efforts for the State of Louisiana.
He is Gov. John Bel Edwards' primary representative to governmental officials, local communities, and site selector consultants on all economic issues. Pierson possesses three decades of economic development experience, and is a certified economic development professional.
Leadership
Under Secretary Pierson's leadership, LED became the only state agency in the U.S. recognized as an Accredited Economic Development Organization by the International Economic Development Council. In July 2018, the Southern Economic Development Council bestowed Honorary Life Member status upon Pierson – SEDC's highest honor – for his career accomplishments. Since January 2016, LED has attracted economic development project wins resulting in over 34,000 new jobs, 31,000 retained jobs and $40 billion in new capital investment for Louisiana. Secretary Pierson earned the 2018 Eugene J. Schreiber Award from the World Trade Center of New Orleans for lifetime achievement in international trade. In July 2019, U.S. Department of Commerce Secretary Wilbur Ross appointed Pierson to the U.S Investment Advisory Council for his expertise in attracting and retaining foreign direct investment in the U.S.
Experience
Before coming to LED, Pierson served for 17 years in the Shreveport-Bossier City, Louisiana, community as Executive Director of the Greater Bossier Economic Development Foundation. He is a past president of LIDEA, the Louisiana Industrial Development Executives Association, and also served as president of the Louisiana Chamber of Commerce Executives Association. In 2000, Gov. Mike Foster appointed Pierson to the Louisiana Economic Development Council; and a year later, to the Department of Economic Development Reorganization Task Force. In 2005, Gov. Kathleen Blanco appointed Pierson as LED Assistant Secretary. Aware of Pierson's economic development expertise and leadership, Governor Blanco's successor, Gov. Bobby Jindal, appointed Pierson as LED Assistant Secretary in 2008. Pierson became Governor Jindal's appointee for The Aerospace Alliance for Aviation in 2009, and in January 2016 became the Secretary for LED.
Dedication
A graduate of the United States Military Academy at West Point, Pierson served as an Airborneand Ranger-Qualified Infantry Officer in the 82nd Airborne Division for five years. He has also served as a deacon at Kings Highway Christian Church in Shreveport. He is married to Kay Spearman Pierson and has two adult children, Jerry and Rachel.