COVID-19 and the impact on women in the manufacturing workforce.
The events of 2020 have turned workplaces upside down – and women, in particular, have been negatively impacted. As a result of these dynamics, more than one in four women are contemplating what many would have considered unthinkable just six months ago: downshifting their careers or leaving the workforce completely, according to the Women in the Workplace 2020 study published by McKinsey & Company.
What does this mean for manufacturing?
As highlighted by The Manufacturing Institute's STEP Ahead Award winners, women have had a tremendous impact in helping manufacturers make gains in every facet of manufacturing, from sustainability to implementing cross-functional teams. Women have been instrumental in developing cost-saving technologies, leading the way on the adoption of Industry 4.0, mentoring young talent, implementing diversity, equity and inclusion (DEI) policies, to name just a few.
These contributions come despite the number of women in manufacturing continuing to lag behind men. In manufacturing, DEI is often focused on women because the industry has historically been male-dominated. Fewer than one in three manufacturing professionals are women today, despite representing nearly half of the overall workforce in the United States, according to the 2021 Manufacturing Talent study from Deloitte and the Manufacturing Institute (MI).
In addition, a separate DEI study by Deloitte and the Manufacturing Institute notes that women are underrepresented in manufacturing and are 1.8 times more likely to leave the industry than men, in part due to circumstances of the pandemic. Still it could also be about how work is organized in manufacturing – noting that the lack of work-life balance and flexible work arrangements have been a top reason that many women give for leaving the industry.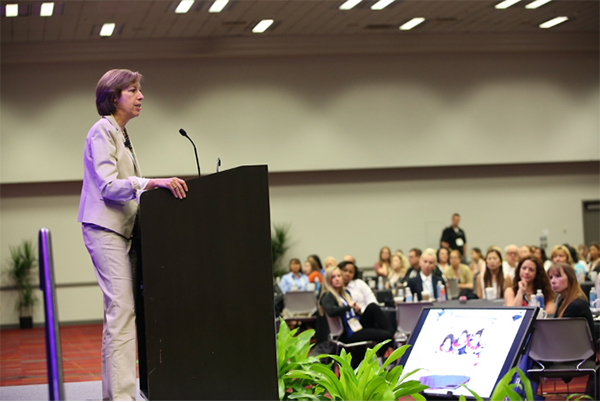 The rising number of women decision-makers attending PACK EXPO trade shows underscores the growing importance of women in the packaging and processing workforce. In 2017, over 6,100 women registered to attend PACK EXPO Las Vegas – and over 500 participated in the Packaging and Processing Women's Network (PPWLN) Breakfast that year. In 2019, the number of women attendees grew to over 7,300, with more than 700 in attendance at the women's breakfast.
To this end, the possibility of losing so many senior-level women is alarming. The financial consequences could be significant, the McKinsey study points out. Research shows that companies with women well represented at top positions are 50 percent more likely to outperform their peers.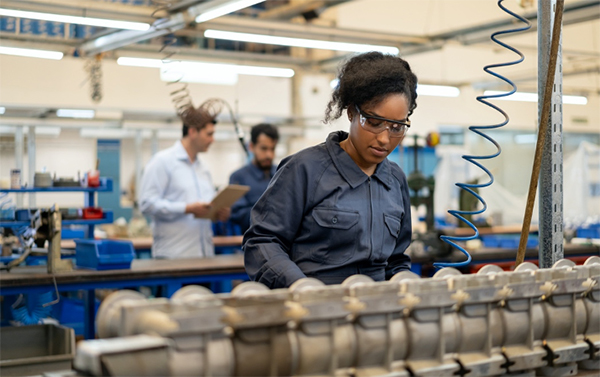 Beyond that, senior-level women have a vast and meaningful impact on a company's culture. They are more likely than men to embrace employee-friendly policies and programs and to champion racial and gender diversity. Over 50 percent of senior-level women say they consistently take a public stand for gender and racial equality at work, compared to roughly 40 percent of senior-level men. And they are more likely to mentor and sponsor other women; 38 percent of senior-level women currently mentor or sponsor one or more women of color, compared to only 23 percent of senior-level men.
If women leaders leave the workforce, women at all levels could lose their most powerful allies and champions. These challenges facing companies right now are serious. The broken rung, which has held millions of women back from being promoted to manager, is still broken.
There are two paths ahead. If companies recognize the scale of these problems and do all they can to address them, they can help employees get through this difficult time and even reinvent the way they work, so it's more flexible and sustainable for everyone. If not, the consequences could badly hurt women, businesses and the economy as a whole. This moment requires long-term thinking, creativity, strong leadership and a laser focus on the value of women to their organizations.
To address these critical issues facing manufacturers, the PPWLN will hold a breakfast on Tuesday, Sept. 28, during PACK EXPO Las Vegas and Healthcare Packaging EXPO 2021 (Sept. 27-29, Las Vegas Convention Center) to explore this "New World of Work" and address the impact of COVID-19 on women in the manufacturing workplace. The panel discussion will explore the ways in which everyone has had to work differently over the past year due to the pandemic and how COVID-19 was a tipping point for some other transformations occurring behind the scenes. Specifically, a transition to digitalization and more automation on the plant floor, the push for workforce diversity and gender parity, as well as a new generation (Gen Z) who are starting their careers as digital natives and who are socially focused and care passionately about the earth and equality.
In addition to addressing the changing landscape of women in manufacturing, new technologies and solutions will be on display at PACK EXPO Las Vegas and Healthcare Packaging EXPO 2021 where the packaging and processing community will reunite. With over 1,500 exhibitors, no other event in 2021 will bring together a more comprehensive gathering of suppliers offering new products, technologies and solutions. It's where executives and plant managers, engineers, brand managers and packaging designers come to see machinery in action, connect with suppliers, network and gain the latest perspective on a plethora of industries in over 40 vertical markets. The two shows will bring attendees and suppliers of packaging equipment and materials together. To learn more about the advanced packaging solutions that will be on display as well as the educational, networking opportunities and the virtual component of the show, and to register, visit http://www.packexpolasvegas.com. Visit the show website for information on the PACK Ready health and safety plan.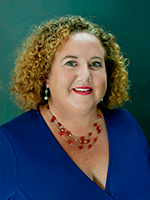 Maria Ferrante is Senior Director, Marketing and Communications for PMMI, The Association for Packaging and Processing Technologies and the producer of the PACK EXPO Portfolio of trade shows. Ferrante is an award-winning writer/editor who has been covering the packaging industry for over 25 years.