January 24, 2019
By: Luis Ramirez, Chief Operating Officer of Dialight
Industrial LED lighting has already proven to be a more energy efficient, low-maintenance lighting solution that out-performs and outlasts conventional lighting, especially in harsh industrial environments. By lowering energy use as much as 90 percent compared to legacy systems[1], LED systems help companies save thousands of dollars each year in electricity costs alone. And, with some of the most advanced models warranted to last a full 10 years, the reduced maintenance demand adds thousands more to the return on investment.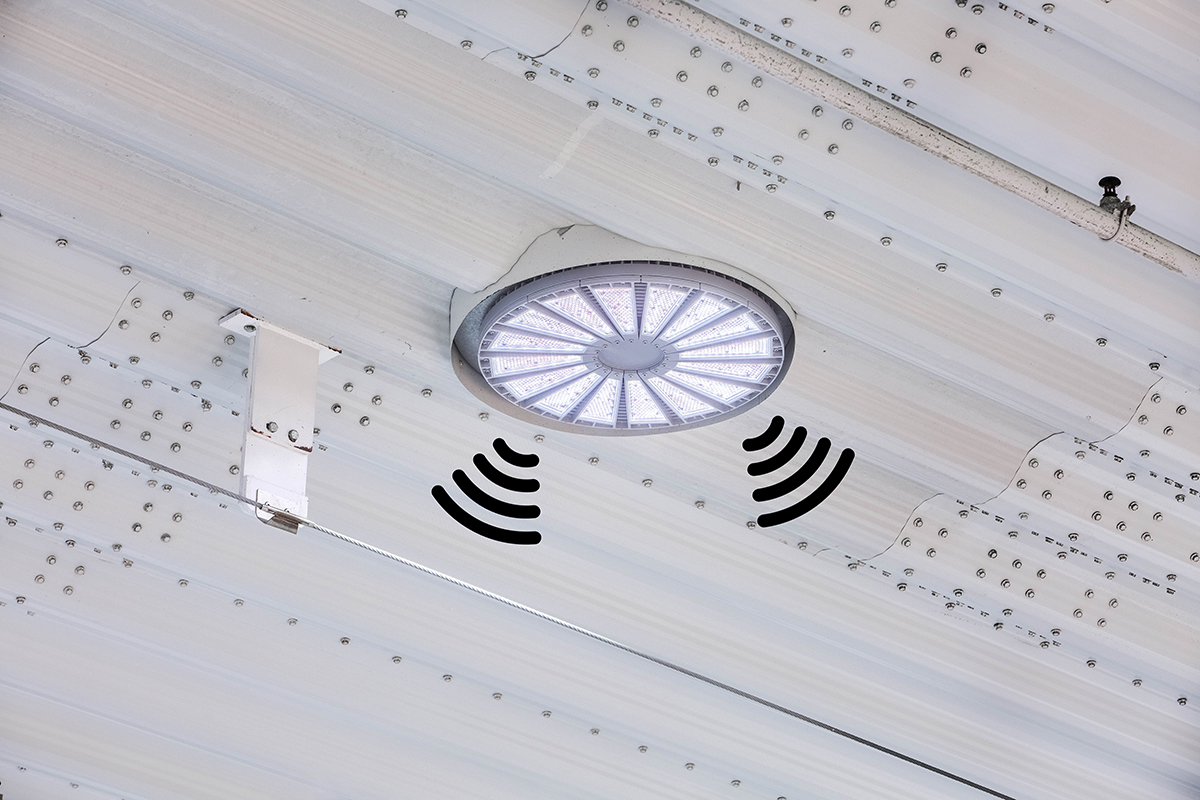 In addition to these bottom-line savings, smart industrial LEDs also have tremendous potential to offer broader benefits that impact production efficiency, sustainability and other metrics that can optimize overall facility performance both today and in the future. Here are just a few ways these fixtures of the future will enhance industrial performance.
Industrial LED fixtures provide a backbone for IIoT. Adoption of Industrial Internet of Things (IIoT) technology is steadily growing across virtually every sector. With industrial automation solutions and advanced controls systems at work optimizing processes at every turn, it's easy to overlook the importance of lighting in the IIoT equation. But smart industrial LEDs can not only enable IIoT proliferation, but actually integrate with these systems. By virtue of their built-in Wi-Fi connectivity, smart LED lighting systems can provide a backbone for data transmission throughout a facility. Wireless nodes can extend service to previously "dead zones" and backhaul data from far-flung production equipment to building automation systems. With onboard smart sensors and smart controls, smart LED fixtures can even become part of the automation program with configurable lighting schemes that optimize productivity. For example, specific fixtures can be programmed to operate on a certain schedule, including automated dimming and brightening. Lighting can also be integrated into facility management platforms to monitor performance, determine useful life remaining and to better plan preventative maintenance.
Industrial LEDs enhance sustainability. As the energy efficiency of industrial LED lighting systems improves, the impact of reduced pollution output contributes directly toward more sustainable operations. Right now, more than 144 million light fixtures are in place at 455,000 facilities in the U.S. alone[2], fewer than 10 percent of which are LED[3]. By converting all of their fixtures to LED, U.S. industrial manufacturers could reduce carbon emissions by 28 million metric tons a year, the equivalent of taking 6 million passenger cars off the road every year[4]. In addition, 67,000 tons of nitrous oxide and sulfur dioxide4 and 330,000 grams of mercury[5] would also be eliminated from the air and soil. In fact, LED lighting is already becoming a major component in sustainability programs around the world. For example, the new Rubis Terminal in Rotterdam, The Netherlands, is a model of sustainability, achieving zero-emissions operational status, thanks in part to choosing ultra-high efficiency industrial LED fixtures to light the facility.
Industrial LED fixtures will get better and cheaper. Conventional lighting systems haven't seen a substantial technological improvement in a generation. The market has essentially stagnated when it comes to innovation, in large part because conventional HID systems like high-pressure sodium are plagued by delicate components and high heat output that cause frequent failures. LED fixtures, on the other hand, have evolved substantially in just the last five years. They're more durable, offer a wider variety of lumen output and color options, and can withstand much broader (including harsher) environments thanks to innovations in heatsink, LED and power supply design. As these performance enhancements evolve, and LED lighting becomes more entrenched in industrial settings, the technology will become more affordable, making it accessible to a wider range of companies.
While illumination will always be the primary function of any industrial lighting platform, LED technology offers the added benefit of contributing to overall greater facility efficiency and sustainability. Unlike legacy systems, that require ongoing maintenance and cost more to operate, industrial LED lighting systems can actually contribute to business growth with a fast payback, followed by savings that go straight to the bottom line.
As we look ahead toward the future of lighting, smart LED technology will lead the industry as the most efficient, effective and environmentally-friendly option. With the capability for IIoT integration and other technological enhancements, LEDs provide a future-ready lighting solution that can support innovation and sustainability initiatives today and down the road.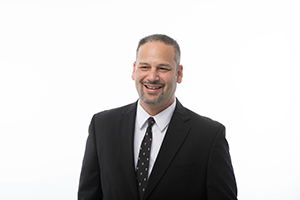 About the Author
Luis Ramirez is Dialight's Chief Operations Officer and is responsible for global operations, including: direct and contract manufacturing; supply chain, planning and logistics; quality, warranty and technical services; and sustainability initiatives. He is a charismatic, "hands-on" and people-centric executive with over 23 years of global experience leading change in technology organizations with senior leadership roles in engineering, manufacturing, global operations and general management. Prior to Dialight, Luis served as Chief Operating Officer of MC Assembly, an electronics manufacturing services company. He also previously worked for Cooper's Bussmann division, Laird Technologies, Thomas & Betts, and Eaton's Cutler Hammer division. Luis holds an MBA from Washington University's Olin School of Business; a Masters in Engineering Management from the Polytechnic University of Puerto Rico; and a Bachelor of Science in Industrial Engineering from the University of Puerto Rico.
[1] GE "ROI of LED"
[2] U.S. Dept. of Energy, Lighting Market Characterization, Tables 4-1, 4-22
[3] U.S. Dept. of Energy, "Energy Savings Forecast", p. 18
[4] U.S. Environmental Protection Agency, "Regulatory Impact Analysis for the Final Mercury and Air Toxics Standards"; U.S. Dept. of Energy, "Lighting Market Characterization"; https://www.epa.gov/greenvehicles/greenhouse-gas-emissions-typical-passenger-vehicle-0; ECG analysis
[5] U.S. Dept. of Labor, Occupational Safety and Health Administration 29 CFR 1910.1000, Table Z-2; ECG analysis