To encourage growth during the pandemic, manufacturers should take a closer look at how marketing could help propel business forward.
As a result of the pandemic, the world looks much different than it did six months ago. At the beginning of the COVID-19 crisis, many manufacturers suddenly found themselves in uncertain and often precarious positions. Supply-chain disruptions were rampant, shut-down orders from state and local governments were either going into effect or lurking just around the corner, and the global manufacturing economy had entered into a period of unprecedented turbulence. At the time, many companies began to shift their focus from how they could thrive in 2020, to what needed to be done to ensure they could survive the year. In meeting rooms around the country, there was a lot of talk as to whether or not manufacturers should scale back their marketing or go all-in. Here's why at Anchor Harvey—a 100-year-old precision forging company—we decided to double down on marketing, and the benefits we're seeing.
Going All-in
The decision to go all-in on marketing was made during the early stages of the pandemic. At the time, it was not an easy or straightforward decision to make. There was a lot of discussion behind closed doors about whether we should scale back or push forward but we recognized that marketing is something companies have to invest in for the long term. It's important to lay the groundwork for your potential customers so that they have somewhere to meet your salespeople who can then go on to develop a long-term relationship.
We recognized early that COVID-19 was elevating the role of marketing. During the early weeks of the pandemic, the trends were already becoming clear; people were already growing wary of seeing each other in person as communication moved steadily toward digital spaces. In order to retain customers, build brand value, and continue company growth, the decision was made to go all-in and meet people where they increasingly were—online.
Next Steps
Once the decision had been made, our sales manager started calling customers that we know would be essential—medical OEMs, defense manufacturers, police departments, military contractors, aerospace, and more—and by the end of the day, we had received 11 exemption letters ensuring that Anchor Harvey would be able to stay open and continue operations. Exemption letters in hand, our marketing was quickly able to pivot. We knew that non-essential industries would have to close their doors for an indeterminate amount of time and that we would lose their business, so we started aggressively going after industries that we knew would be deemed essential by the government.
As state-wide shutdown orders started going into effect around the country, some of our biggest customers in the automotive and motorsports industries were forced to start closing their doors, and as they ceased operations their forecasted orders disappeared. At the same time, we added another person to our customer service department strictly for follow-up purposes and became aggressive with our use of social media campaigns and online advertising.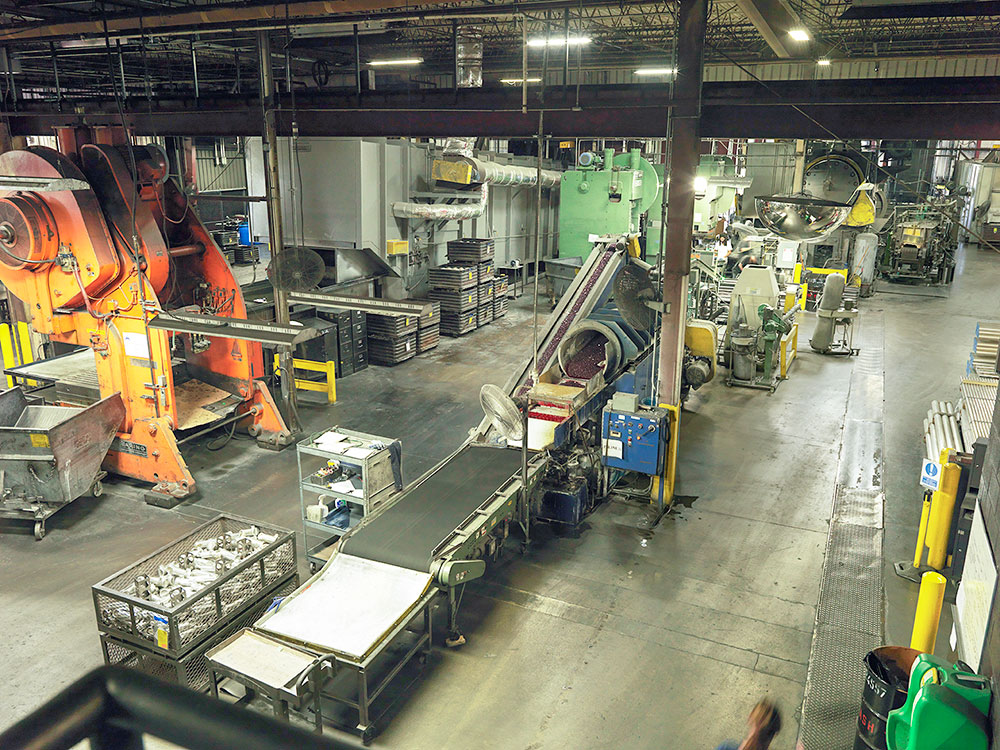 Digital Outreach
By shifting our marketing focus and zeroing in on essential industries, we were able to stay ahead of the mandated shutdowns and economic turbulence caused by COVID-19. We began updating and expanding the content on our website. Implementing keyword research and search engine optimizations, our goal was to make it as easy as possible for customers to find both Anchor Harvey, and the information they needed to know about our forgings, online.
Our marketing team dramatically stepped up the use of PPC campaigns and dove headfirst into social media. We used Facebook to increase brand awareness and drive engagement and LinkedIn to start sending targeted display ads and customized messages to people working at companies in essential industries as well as in industries we believe will bounce back stronger than before when the pandemic finally subsides. Buoyed by aggressive digital marketing tactics on LinkedIn, our salespeople are connecting with target audiences using tools like sales navigator to make direct connections. The marketing team has also been doing an incredible amount of public relations work, reaching out to trade publications, industry podcasts, our larger community, and even the local news to ensure that we've been able to stay front of mind and continue building both the Anchor Harvey brand and customer relationships throughout the pandemic.
Conclusion
Pivoting to an aggressive marketing strategy at the beginning of COVID-19 has enabled Anchor Harvey to not only survive, but thrive throughout the pandemic. By doubling down on aggressive digital marketing and shifting focus to essential industries, we are currently setting record sales numbers and have received the highest number of quote requests in company history. Marketing during a pandemic can be fraught with challenges—but where there are challenges, there are opportunities—and the companies that decide to go all-in on marketing in the face of adversity are the companies that reap the benefits.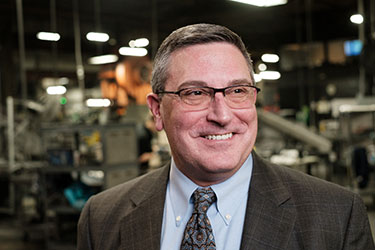 As President of Anchor Harvey, Tom Lefaivre is responsible for overseeing all company facets and its data-driven aluminum forging business. Having served as the company's president for over 17 years, Tom has a proven executive management track record and over three decades of experience driving sales and growth in the industry. He has spearheaded the transformation of the 100-year-old forge shop, evolving its next growth stage with deep integration of advanced technologies and entrance into a global array of new markets.