How Enterprise Labeling enables transparency throughout a global supply chain, helping to safeguard products and guarantee speed to market.
By Josh Roffman, Loftware VP Product Management
Today's global supply chain requires new levels of visibility as companies add new partners, expand into new regions and attempt to meet ever evolving regulatory demands. Enabling transparency throughout the supply chain has become a necessity so that companies can ensure quality, safeguard products, protect patients and consumers, streamline location of inventory and guarantee on-time delivery to market. To do this, businesses are demanding solutions which enable faster reaction times to manage potential recalls and avert risks, presented by falsified goods and counterfeit products which could damage brands and threaten customer safety. To manage these threats, businesses must embrace technologies that improve the ability to track and trace products throughout their lifecycle and across the global supply chain.
Of course, labeling is the vehicle which carries relevant data such as specific product information which may include serial numbers, certificates of origin and lot/batch information to provide the essential link between digital and physical. Ultimately, labeling is an enabler to traceability which provides a full audit trail of a product from its parts/materials/ ingredients to its manufacturing and distribution to the end user or customer. With proper labeling and traceability, companies can respond quickly to costly disruptions across their supply chain to manage risk and expedite any necessary recalls.
The Impact of Globalization
As businesses extend their reach across today's complex global supply chain, they are faced with many new risks and opportunities. Emerging new markets for goods and services along with a more collaborative environment make it possible for companies to reduce costs and participate in global trade. This collaboration requires geographically dispersed partners to bring products and services to market with multiple touch points which must be monitored all along the way – from the handling of raw materials to the delivery of finished goods. This is why as businesses continue to scale and embrace globalization, they must also identify new ways to ensure traceability and reduce risks across this evolving global supply chain. To stay competitive companies must be able to access common data, business processes, labeling solutions and label content with partners and suppliers. An accepted best practice for labeling is to enable companies to extend their labeling capabilities to partners which eliminates relabeling and ensures accuracy and consistency. At the same time, it provides opportunities for traceability across the company's operations and throughout its global supply chain.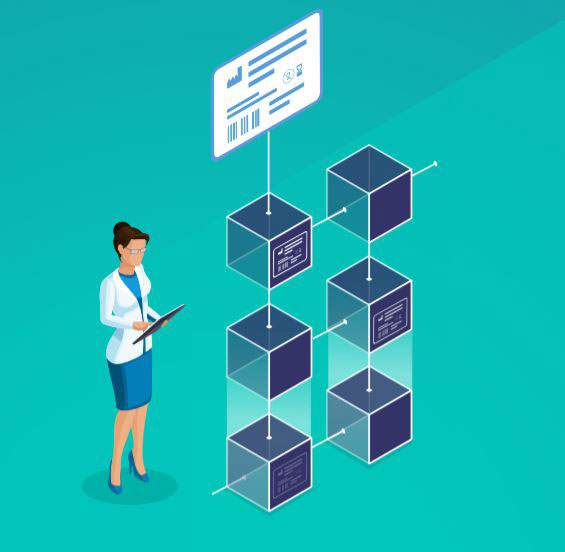 Moving Beyond Regulations
Although in the past traceability has been frequently driven by regulations, especially in pharmaceutical, medical device and food and beverage industries where validation and compliance are critical, the demand for traceability has become far more mainstream in recent years. As a matter of fact, when looking at the top risks associated with an inability of tracking products through today's global supply chain, lost products and inventory is one of the top concerns, followed by supply chain disruption and inability to effectively manage recalls. Expectations around traceability have increased significantly as technologies offer more opportunity for visibility.
For instance, the "Amazon Effect" has led consumers to expect full visibility to see when and how their products ship and to trace delivery of these products with real-time information from the manufacturer right to their doorstep. Every time a product changes hands, the transaction can be documented, creating a permanent history of a product, from manufacture to sale to consumption. Although the consumer experience has improved – unfortunately, when it comes to traceability throughout the global supply chain, businesses do not always get the same level of visibility that Amazon customers do. Right now, it may be simple for the consumer to trace a delivery of sneakers purchased from Amazon but it still can prove difficult to track the whereabouts of a container full of millions of goods being shipped from China to the United States.
Ultimately, without proper traceability – you risk the integrity of your supply chain. Not only does your company need to be aware of incoming supplies and shipments, but customers are expecting a layer of transparency as well. Traceability will help you maintain compliance and in case of emergencies, it enables your company to respond quickly. You may be wondering; how can I introduce traceability into my company's current processes? Fortunately, new innovations in Enterprise Labeling and Artwork Management bring an unprecedented level of visibility and control to enhance your track-and-trace initiatives while reducing costs, enhancing collaboration and shortening time to market.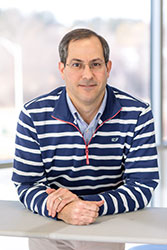 Josh Roffman, Vice President of Marketing and Product Management
Mr. Roffman has over 25 years of marketing and product management experience with leading enterprise software companies. He is responsible for defining Loftware's product strategy and was instrumental in the launch of Loftware Spectrum, the industry's leading Enterprise Labeling Solution. In addition, he is responsible for overseeing all corporate marketing functions and leads Loftware's thought leadership efforts. Mr. Roffman specializes in the impact of supply chain trends on enterprise labeling and he frequently speaks at industry events and authors editorial content on the subject. Prior to joining Loftware, Mr. Roffman served as Vice President of Products at AFS Financial Solutions where he was responsible for driving product strategy, positioning, and marketing programs. He also served as Director of Product Management at Softrax Corporation and was at Infoseek where he launched a business information product selected by Netscape as a "Premier Netcaster Channel."