Food and beverage makers can get closer to operational excellence by focusing on collaboration first.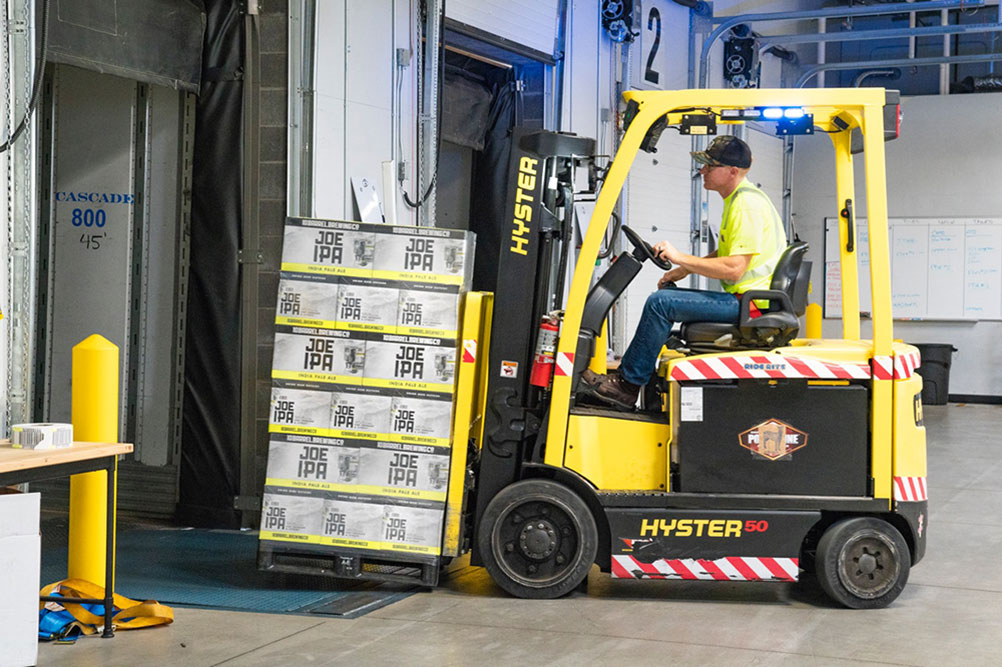 by Daniel Sztutwojner, Chief Customer Officer and Co-founder of Beekeeper
Most manufacturers strive for operational excellence, but what does that actually mean? In practice, it means that operations utilize a matrix of problem-solving, collaboration, and leadership to consistently push performance metrics in a positive direction. Operational excellence initiatives are common in manufacturing, especially with the Fourth Industrial Revolution underway and expectations rising around improving productivity, efficiency, and resiliency.
They're also quite common in food manufacturing operations, which require strict consistency and operate on thin margins — particularly during COVID-19. In the first week of the pandemic, for instance, grocery spending skyrocketed by 79%, and agile companies quickly adapted to fluctuations in demand.
A separate cause for concern in food manufacturing operations is recalls. Pulling products involves a massive, expensive undertaking that can have lasting PR damage, especially if they pose a risk to health or safety.
Finely-tuned factories can boost efficiency, quality, sustainability, and scalability and avoid these issues, meaning there's no doubt food manufacturers need to make smoother operations a priority. So how can they achieve this?
Why Seamless Operations Start With Collaboration
Operational excellence involves countless adjustments and improvements across a manufacturing environment. Ideally, every aspect of operations functions perfectly both on its own and as a part of a larger, interconnected system. What that looks like on the ground will be different in every food and beverage factory, but in all cases, smoother operations require collaboration.
In short, each team member involved needs to know what the others are doing and how their individual role fits into the collective objective. Furthermore, employees need to communicate updates and changes so everyone stays within the same loop.
Effective collaboration forms the basis of success because it's a prerequisite for improving productivity in manufacturing. In a food or beverage factory where everyone works in a highly interconnected system, the entire team must collaborate seamlessly. Any deviation could undermine the effort by either lowering the standard of excellence or making improvements impossible altogether.
Likewise, collaboration can either make or break your agility, and clear, communicative operations are better equipped to pivot and evolve as the circumstances require. Like operational excellence itself, you might be able to clearly see the advantages of collaboration but struggle to make it a reality.
Another byproduct of collaboration? Innovation. In a normal year, 20,000 food and beverage products come to fruition. Those ideas can be generated at every level — from the C-suite to the front lines.
The Keys to Ongoing Collaboration
Collaborating once is easy. But collaborating all day every day in the face of massive disruption? Well, that takes a much greater effort. Here's how to ensure collaboration is seamless across all aspects of your organization:
Follow a strategy. Asking people to collaborate isn't enough, and cultivating collaboration within a team takes a well-thought-out strategy. Plan out your effort, educate the team about it, and be upfront about your intentions. If they understand the link between collaboration and slick operations, both have a better opportunity to improve.
Identify benchmarks and KPIs. Collaboration works better when everyone involved knows what's expected of them. You should first define what operational excellence looks like in terms of clear benchmarks and empirical KPIs. Then, make everyone aware of those targets.
Implement communication tools. Food manufacturing relies on frontline workers staffing production lines, many of whom don't have access to company computers or email addresses. With this in mind, mobile communication tools facilitate collaboration by turning something they do have — smartphones — into robust devices for accessing and exchanging information. For instance, at Canadian pork producer HyLife, a mobile communication platform allows 3,500 workers to connect and collaborate in real time, even throughout COVID-19's disruptions.
Train regularly. Operational excellence doesn't happen automatically — and neither does widespread collaboration. Give your team the means to work better by offering them training on problem-solving, leadership, and process optimization.
Solicit feedback. Improvements happen through iteration. Instead of assuming something is working, solicit feedback from your frontline workers; they see the strengths and weaknesses of new initiatives closer than most and have valuable institutional expertise to contribute. Invite everyone to give feedback, then create the channels for that feedback to travel from the bottom to the top of the organization.
Above all, ensure information flows freely between workers, hierarchies, departments, and locations. If unknowns are the enemy of operational excellence, good data in abundant supply is the solution. Make that resource accessible to all, and always err on the side of informing, educating, and updating. With that approach, operational smoothness happens organically.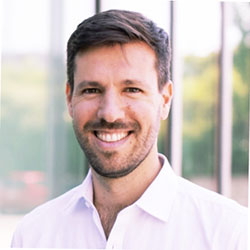 Daniel Sztutwojner is chief customer officer and co-founder of Beekeeper, the single point of contact for your frontline workforce. Beekeeper's mobile platform brings communications and tools into one place to improve agility, productivity, and safety. Daniel is passionate about helping businesses operate more efficiently. He has a background in applied mathematics and more than 10 years of experience in sales and customer success.