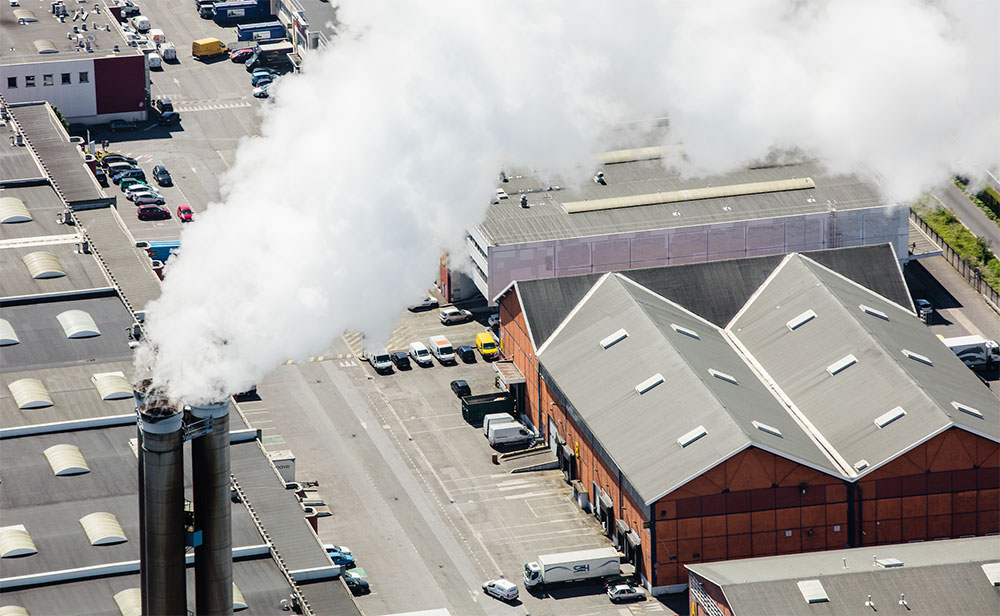 May 15, 2019
By Charity Rumery, Senior Director of Automotive & Industrial and Pat Mitchell, Industry Solution Manager if Automotive & Industrial, HERE Technologies
Cost, quality and delivery measures represent the "three-legged stool" of every manufacturing environment. All plant managers know that that they need to deliver against targets in each of those areas and that failure on any of the three "legs" puts the whole operation at risk. The three areas are also inexorably linked. For example, addressing delivery issues or quality issues by keeping more inventory will have a negative impact on cost, but improving quality by reducing defects will generally have a positive impact on delivery predictability and cost.
As manufacturing teams look to drive improvements across each of these areas, they are increasingly finding a new "tool" available to help them with this effort: location intelligence.
While it is true that solutions utilizing location intelligence, like RFID, have been around for years, manufacturers are now learning to build this intelligence into all of their processes and systems and reaping the benefits.
This article will discuss how and why location intelligence is critical to solving issues related to cost, quality and delivery and should be top of mind for any industrial plant manager that wants to keep their plant operating smoothly.
Cost
In the context of manufacturing plants, "cost" refers to the cost of equipment, personnel, and everything else required to keep a plant operating. The goal is to keep costs as low as possible without impacting delivery and quality expectations. One important measure of cost is the cost of goods sold (COGS) which is the cost of all the material and direct labor to produce a good. Improved visibility to the location of your inventory from raw material at suppliers through finished goods in distribution centers enables a better understanding of where the areas of largest risk are thus allows you to more efficiently manage your inventory and reduce costs. Using autonomous vehicles to move inventory to the work-cell "just in time" for the technicians also requires location intelligence and drives down labor and inventory costs.
Quality
In what condition are your products at the output? Of course, everyone is always aiming for the highest quality products – and location intelligence is important to enabling this. Internet of Things (IOT) initiatives have enabled manufacturers to instrument their manufacturing lines to enable real-time quality validation and feed that information back to experts and/or monitoring teams away from the line. As quality measurements begin to trend towards unacceptable levels, being able to quickly identify the location of the suspect equipment allows you to quickly route the experts on the fastest path to the right building, then the right entrance and then the right piece of equipment on the floor. Further troubleshooting of the issue may result in wanting to quarantine finished goods that were produced with that equipment or suspect raw material that could have been a contributing factor in the issue. Location Intelligence certainly helps with these tasks as well.
Delivery
In today's fast-moving, Amazon-centric world, customers want their orders fast and they want reliable delivery. Fail to meet these expectations, and your customers will move to the competition. Whether it is 10 or 1,000 or 100,000 units scheduled to be built today, it is important to meet that schedule in order to avoid delivery delays. While real-time quality validation is important to meeting this schedule, the reliability of the equipment is equally important. Predictive maintenance initiatives utilizing IOT allow manufacturers the ability to identify and address maintenance issues before they impact production. The same need to route experts to the suspect equipment means location intelligence it important for predictive maintenance initiatives as well. Delivery schedules are also largely impacted by availability or raw materials. Having visibility to incoming material in real-time gives manufacturing planners the ability to adjust manufacturing plans to maximize available supply and also enables logistics companies to route their trucks with real-time navigation SW to make the deliveries in the fastest, most predictable ways.
The point is clear: in order to keep plants operating as smoothly and efficiently as possible, plant managers must focus on cost, quality and delivery measures. Each piece deserves equal attention – otherwise, the "manufacturing stool" cannot balance. To help this cause, "Best in Class" manufacturers are accelerating ways they use location intelligence to improve operations. "Siloed" solutions utilizing location data have existed for years, but platforms for location intelligence are allowing this rich data to be integrated into all critical business processes and systems now, enabling manufacturing plants to stand strong.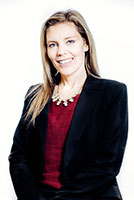 Charity Rumery, Senior Director of Automotive & Industrial, HERE Technologies
Charity Rumery is the Head of Automotive & Industrial team at HERE Technologies. With more than 20 years in the technology sector, Charity has deep industry expertise in Real Time Location Systems (RTLS), Internet of Things (IoT) and sales leadership. Charity has more than 12 years leading high-performing teams in location-based solutions, with a background in vehicle, fleet, container and mobile equipment logistics as well as business process improvement. charity.rumery@here.com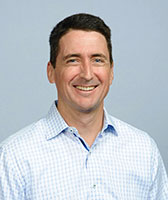 Pat Mitchell, Industry Solution Manager if Automotive & Industrial, HERE Technologies
Pat has spent more than 25 years leading manufacturing and supply chain teams and transformation initiatives and is currently focuses on utilizing location intelligence to improve performance across industrial environments and vehicle fleets. Patrick.mitchell@here.com