Industrial companies have been slow to implement digital sales capabilities, despite rising demand, according to an Accenture report.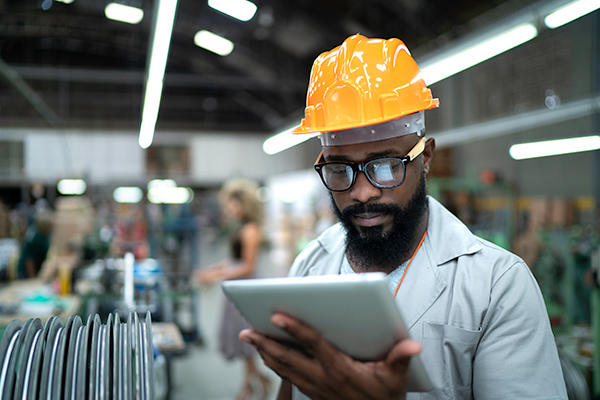 Without a doubt, one of the most enduring consequences of the pandemic is the shift in purchasing behaviour among B2B consumers. During Covid-19, e-commerce activity surged to unprecedented levels. As a result, many companies were forced to adapt to this "new normal" by taking new measures to accelerate and transform their digital capabilities – or else risk falling behind. A key part of this digital transformation was the development of advanced, customer-driven digital sales offering, which can help companies adapt swiftly to shifts in demand and identify leads quickly and efficiently. As lockdown lifts, many B2B customers have become accustomed a digital purchasing experience, across all different sectors, leading to an enduring shift.
Yet while digital transformation has largely become a cross-sectoral imperative for, a recent study from Accenture has shown that many industrial companies have missed the message.
Our report, "High-Voltage Digital Sales", surveyed 500 industrial sales and marketing executives from around the world. It revealed that while almost all (96%) of industrial companies want to transform their digital sales capabilities, only 7% have plans to act. This is in spite of the fact that almost a third of industrial sales are expected to be conducted via digital channels by 2025.
What's more, almost half (48%) of industrial companies surveyed had the least mature digital sales capability. This means that, despite their ambition, most organisations haven't made full use of technology such as customized recommendations, predictive, data-driven customer insights and digital end-to-end customer engagement.
So why this discrepancy? What are the factors preventing industrial companies from executing this transformation?
It's not a lack of understanding. Clearly, most of these companies appreciate the need to make changes. Readiness, however, proves to be an issue, with only a fraction of companies desiring transformation currently able to execute it. As a result, the vast majority of industrial firms are still far away from offering their clients a much-needed multi-channel sales experience with a focus on digital sales.
Another barrier to the adoption of digital sales capabilities is that many sales representatives believe that scaling digital sales capabilities will jeopardize their jobs, with fears that these systems could make their human capital obsolete. The reality could not be further from the truth. Promoting complex products such as industrial machinery will always require the support of an experienced sales expert. Where digital sales capabilities elevate performance is when they are put into practice by an experienced sales expert and leveraged to attract new buyer groups and deepen existing relations with clients.
How the digital adopters are pulling ahead
Those companies with the most mature digital sales capabilities are standing out from their competitors in two key ways.
Firstly, they excel by creating seamless customer journeys that include all steps of the buying process, from marketing to sales to after-sales. They combine data and customer insights from each of these three areas to create highly customer-centric digital sales experiences. In addition, they engage in advanced marketing practices like competitive intelligence and pricing optimization, serving as a strategic advisor for sales and after-sales.
Secondly, they make the online experience personalized and relevant. They use customized, data-driven recommendations to ensure that customers receive products tailored to their individual needs. By using data tools to survey buying history, industrial companies can personalise the digital customer journey by using branded, customer-tailored web shops that are integrated with customer procurement portals.
Looking to the future, upgrading one's digital capabilities will be a determining factor in ensuring competitiveness and resilience. By doing so, industrial companies will be able to match demand for predictability, reliability and seamless service.
As expectations for efficient digital services increase, it is imperative that companies within the industrial sector look to assess and review their digital maturity now, before it is too late.
About the Authors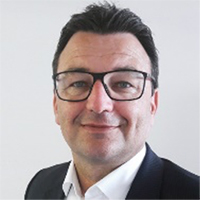 As Global Industrial Lead for Accenture, Thomas Rinn drives the digital transformation of industrial companies. He guides global teams of industrial, digital, engineering and innovation experts as they design and execute strategies to assist industrial clients to harness digital opportunity and reinvent their businesses for future growth.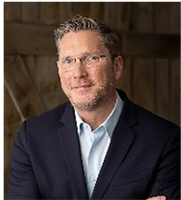 Brian is a managing director and the global lead for Accenture's Industrial industry group in North America. Brian advises and works with C-level executives in order to support industrial clients while paving their way through digitization and automation following the overarching goal to reshape and transform their business, keep them competitive in their respective areas, and create sustainable growth.
https://www.accenture.com/us-en/insights/industrial/digital-sales-transformation