How military veterans can rebuild America's advanced manufacturing sector and support Biden's "Buy American" plan.
President Biden's recent executive order making it mandatory for government agencies to buy American goods is the first step in his "Buy American" plan, which seeks to rejuvenate U.S. manufacturing. The plan calls for investing $700+ billion in manufacturing, increasing sector resiliency and growing the workforce. This plan is much-needed, but would be significantly easier to implement if the Biden team tapped into an underutilized resource: America's military veterans.
America's manufacturing capabilities have declined over the past 70 years as jobs shipped offshores, vocational training atrophied and public interest in manufacturing jobs waned, starving manufacturers for talent. Simultaneously, many of the 200,000 veterans who rejoin civilian life yearly struggle to find work, homes and purpose.
Viewing these problems together reveals an obvious solution: provide accelerated advanced manufacturing training, nationally recognized credentials and placement services to veterans, thereby streamlining their entry into stable careers in robotics, computer-aided machining and design, welding and more.
So, where are we?
A common first question is "what is the real economic harm?" As a nation we are confronted with several daunting challenges:
In 2019, there were 500,000 unfilled manufacturing positions across America. Due to COVID, there are more than 1.2 million today. This number could grow to 2.4 million by 2028.
Just like how colleges are training pipelines for many careers, we lack a viable training pipelines for manufacturing. Without programs to teach machining, welding, computer-aided design and more, it could cost the US $2.5 trillion in unrealized GDP over the next several years, including $137 billion in 2021 alone.
U.S. manufacturing workers are close to retirement; the average age in 2019 was 44 years old. Simultaneously, a 2017 study found only 3/10 Americans would encourage their children to pursue a manufacturing career.
The underutilized solution
Among other things, the Biden plan calls for $700+ billion in clean energy infrastructure, breakthrough technologies and R&D as well as turning the spigot of workforce interest, opportunity and training back on through union/college partnerships, free community college options and 18-month apprenticeship programs.
To be clear, a boost to accelerated training programs would help all Americans interested in the sector, not just veterans. But, we need a remedy now, too; there are 1.2 million positions currently open. The fastest way to fill these jobs –and reach Biden's goal of adding another 2 million manufacturing jobs by 2025– is by turning to the 200,000 veterans rejoining civilian life each year.
Think about it: the people trained by college vocational programs will most likely start their first job 2-6 years later. Partnering with them is a great way to alleviate the problem over the long term, but it doesn't address the skills gap today.
Veterans are a perfect fit because:
Veterans are often more mature than college students or fresh graduates, are problem solvers, have practical life experience and possess an innovation mindset.
Veterans come from an environment where teamwork, leadership, communication and efficiency skills are highly valued and constantly honed.
Veterans have the short-term financial stability to dedicate their time to a training programs thanks to the GI Bill, whether that be paying for programs, covering living costs or both.
Veterans are accustomed to accelerated, adaptive training from their military service. They are more than capable of handling a condensed and fast-paced skills program because they've already done it.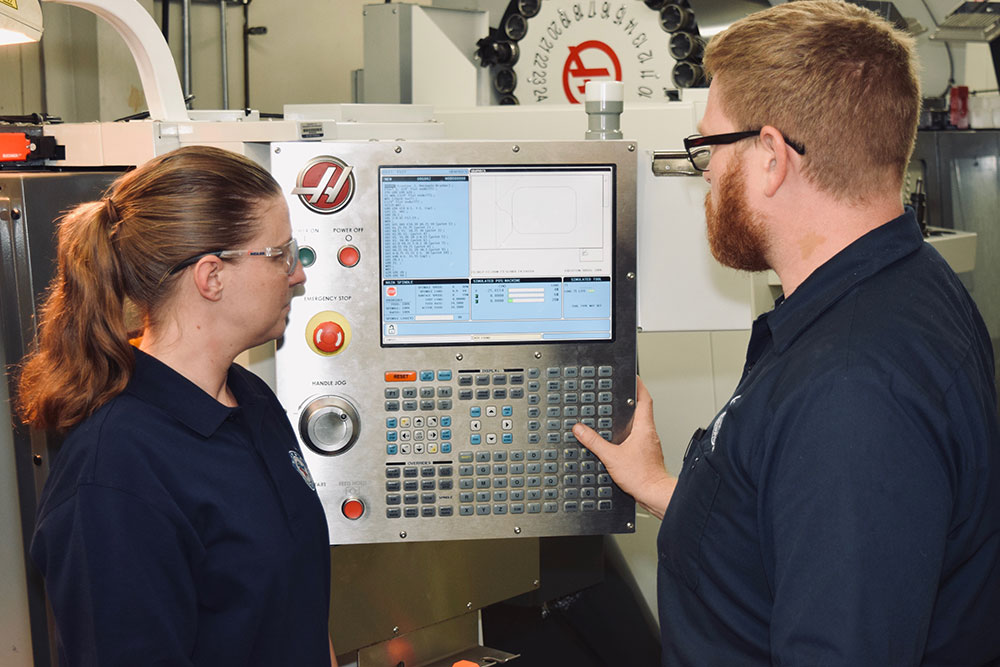 Deploying the solution
As a nation we've made strides in reducing veteran unemployment, yet thousands of veterans unnecessarily struggle with their transition to civilian life every year, leading to anxiety, unstable lifestyles or worse. In 2019 it was estimated 37,000+ veterans were homeless.
We don't owe veterans a guaranteed, fully designed future outside the military, but we owe them the opportunity to tread a transition path to civilian life that is clear, well-structured and coordinated. As it stands right now, that is not the reality.
Logically, the next question becomes "how?"
To solve these twin crises and benefit American manufacturing most effectively, we need:
The Biden administration to refocus training priorities in the "Made in America" plan to support the growth of a manufacturing training pipeline featuring accelerated and credentialed training programs for veterans. This will help streamline the transition process for veterans and close the manufacturing skills gap faster.
Manufacturers to double down on veteran training and hiring. Many are already active here, such as GE's pledge to hire 5,000 veterans, but much more can and needs to be done.
Until we work together to address these points, the manufacturing sector will not get the trained workforce it needs, the industry will continue to hemorrhage trillions in unrealized GDP, and thousands of veterans will struggle to realize the bright future they deserve.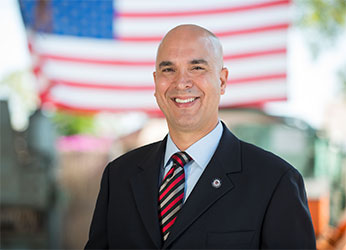 About the Author:
Hernán Luis y Prado is the Founder and CEO of Workshops for Warriors, which trains, certifies and places veterans in advanced manufacturing careers. Contact at wfw.org.