After years of relative growth and expansion, the manufacturing industry is poised for significant disruption.
By Shawn DeVries, Kin + Carta
After several years of relative growth and expansion, the manufacturing industry is poised for significant disruption in the years and months ahead.
Indeed, the manufacturing industry faces headwinds on many fronts that threaten its continued growth and longevity. Notably, increasingly volatile costs, a decreasing labor pool, corporate credit, global policy decisions, and the implications of the Coronavirus place manufacturers at continued risk for disruption.
Of course, while many factors are ushering the sector toward continual change, few are as impactful and controllable as emerging technologies. In a study on the shifting nature of technology and innovation and their impact on production, the World Economic Forum found that today's industry leaders are trying to learn, manage, and implement more than 60 different technologies to stay ahead of the game.
Undoubtedly, a rapid technological transition is a reality, and those that fail to adapt will be cut off and left behind. However, manufacturers also lose their way when they take a generic approach to technological advancement, spending precious time and resources in every direction. Instead, here are three changes to the manufacturing landscape that are worthy of every leader's attention.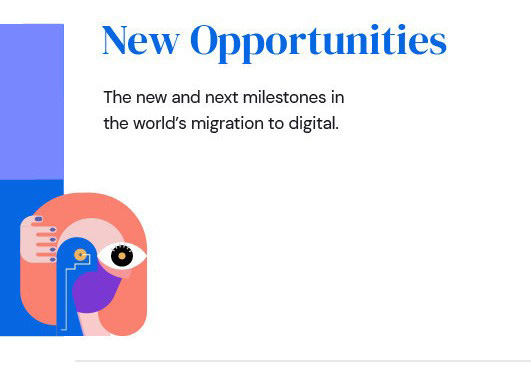 #1 Leverage AI & Machine Learning
In 2016, the Harvard Business Review identified IoT as one of the hindrances to data-driven manufacturing. The publication concluded that, since it was at the top of a hype cycle, it was headed for a period of disillusionment, "and it will be years before we see real productivity gains." The report's cynicism aside, their conclusions were, in many ways, correct.
However, in 2020, the emergence of AI & Machine learning has positioned companies to capitalize on the insights and information produced by IoT to improve and streamline the production process.
Specifically, IoT offers manufacturers an opportunity to tag and track virtually every part of the production workflow. Still, the mountain of information created by these devices was mostly unusable until AI and machine learning changed the game entirely. Industries like healthcare are already reaping the benefits of AI and machine learning-driven insights, and, in 2020, manufacturing leaders need to turn their attention here as well. Doing so will usher in a new era of reduced downtime, improved worker safety, and increased productivity at a lower cost than before.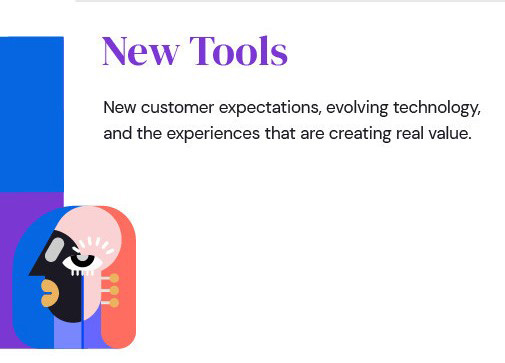 #2 Access Dark Data
In 2020, manufacturing is more precise and data-driven than ever before. Trends like just-in-time delivery are reorienting everything from the production process to supply chain management. This trend, and other efficiency-minded initiatives, require unique insights and a top-to-bottom understanding of the manufacturing process.
Interestingly, many companies are already sitting on a mountain of data that can move the meter in this regard. It's estimated that 2.5 quintillion bytes of data are produced every day, a sum so significant that it's virtually meaningless for organizations collecting this information. Perhaps that's why, according to Forrester, 73% of an organization's collected data goes unused, as they are unable to glean meaningful insights from this information.
In this way, big data has to meet the development of other technologies to be useful. Simply put, today's leaders must leverage IoT, AI, and machine learning to unlock new, data-driven efficiencies. With this technology, leaders can build interconnected systems that both collect and transmit data, producing fresh, real-time insights that equip producers to run better, faster, stronger operations that keep up with the competition.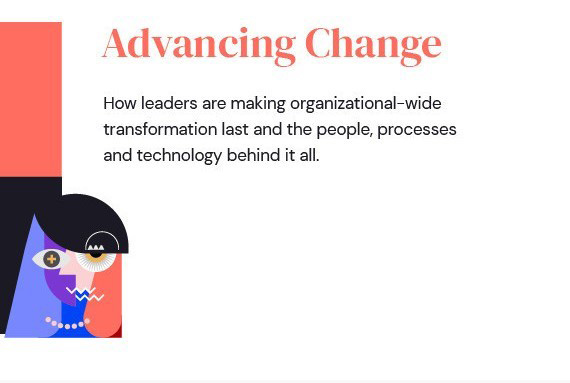 #3 Empower Employees
Technological innovation is not antithetical to a robust human workforce, and, while automation is altering some manufacturing jobs, new tech is creating new ones that undoubtedly require new skills and preparedness in 2020.
For instance, according to the Data Literacy Project, less than a quarter of employees see themselves as data literate. This is a significant and costly disparity for companies that see themselves as data-driven rather than intuition guided. In the years ahead, basic data literacy requirements will become normative for employees as they equip all stakeholders with the tools to understand, interpret, and leverage available data to create a better overall process and product.
Before technology will holistically improve the manufacturing process, it has to be accessible to people, and that's a priority that leaders can't ignore.
A Final Thought
If not approached and deployed correctly, technological advancement is an empty process. Rather than ushering in new and better opportunities, it can be a distraction, pulling time and resources away from other initiatives.
However, by focusing on the technologies and priorities that best define a changing manufacturing sector, leaders can position their companies for cutting-edge success in a cutthroat, ever-evolving industry.
Read more about these and other trends impacting the enterprise in 2020 in kinandcarta.com/en-us/global/2020trends/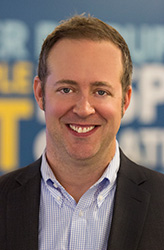 About the Author
Shawn DeVries is the Managing Director of the B2B team at Kin + Carta, which recently published the 2020 Change Report. Kin + Carta focuses on addressing the unique challenges and opportunities across manufacturing, distribution, and agriculture clients. Combining his formal engineering background with 25 years of hands-on experience in heavy equipment manufacturing, industrial automation, B2B commerce, and emerging digital solutions, Shawn balances the "what's next" with "what's real".