A recent study found PLM solutions fall far short of user expectations.
By Maziar Adl, CTO, Gocious
Anyone who's used product lifecycle management (PLM) solutions can attest to a couple of things: it has massive potential, and it has a long way to go. As a recent survey by Gocious found, the pain points can make PLMs unappealing and difficult to use, leading many to abandon the systems altogether.
On average, the study found, just 20 percent of respondents said they use their PLM solutions, due largely to troublesome software issues and a lack of focus on PLM. More than 30 percent of respondents from the manufacturing industry said they're unable to easily enter or access data from their PLM system, a crucial component to any operation.
Further, half of the survey participants said their PLM solutions did not produce the ROI they were hoping for within the timeframes they originally set. This, naturally, leads to a decline in PLM use across an organization. Why put time into a system that is both difficult to use and doesn't produce the financial results a business wants to see?
PLM solutions go unused
PLM software solutions are meant to streamline product development and to bring order to chaos. Unfortunately, that's not always the case. Employees often find PLM systems tough to navigate and make use of, and as a result, many tend not to use these tools at all.
Around 80 percent of employees surveyed said they don't use their PLM software, rendering these solutions of no use. It's not just a waste of potential to improve processes—it's a significant waste of money. PLM software isn't cheap, which means companies may be spending millions of dollars on systems that do them little good.
Many manufacturers implement PLM solutions with excitement, entering product data, planning data and other assets into their systems during the early days of use. While more than half of PLM users said they have an average of four data sets in their systems, these efforts soon come to a halt once users run into the challenges of running such a system.
These systems are often inflexible, making it difficult for companies to maneuver their data in or out of their PLMs. It's a disordered system that, instead of bringing order to a complex process, can in fact make operations more difficult to navigate.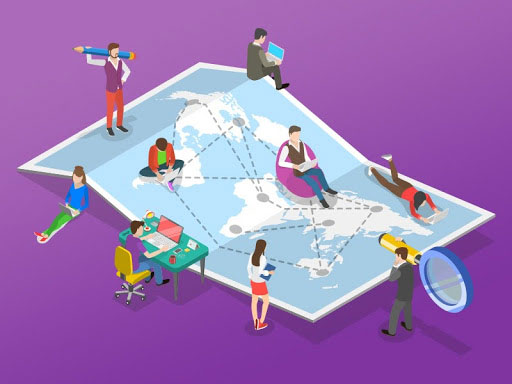 The ROI problem
It's more than just the growing pains companies expect when putting new systems in place—many systems still don't operate on the cloud, making it impossible to obtain data from a remote workforce.
As has become clear this past year, companies should expect to be able to operate largely remotely, and technology that doesn't allow that quickly falls by the wayside.
Companies find their PLM isn't just clunky, but it's also ineffective at increasing ROI—nearly 60 percent of respondents said they weren't able to quantify the ROI of their PLM.
Without these metrics in place, it's no wonder these systems are often abandoned and go unused, no matter how costly. These findings extended to the big five PLM system providers, including Oracle, SAP, Autodesk, Dassault and Siemens, showing problems with PLM systems extend across the industry.
Making matters more difficult is the fact that most companies surveyed showed a lack of focus on product management in general. Around half of respondents said they have multiple departments using their PLM solutions. Strangely enough, product management was the smallest group represented among departments, pointing to a lack of insight into how best to utilize PLM to begin with.
What's next for PLM solutions
Clearly, PLM solutions have a long way to go before they become indispensable for manufacturers. However, they hold significant potential to help organizations manage their product lifecycle, organizing data and streamlining production.
PLM providers will need to work on increasing usability, ranging from improving user experience as well as offering more flexible cloud-based solutions. Companies need to be able to access product information from anywhere they may be working, which makes a shift to the cloud necessary.
Users will also find the benefit in implementing complementary product portfolio management (PPM) solutions to integrate PLM and CPQ systems, keeping departments in line with one another throughout the entire product lifecycle. When departments are in step with one another, PLM solutions become easier to use, combining valuable information from across an organization. PPM software may prove to be the key to unlocking how to make PLM solutions work for a manufacturer today, even with all its existing problems.
Fortunately, the systems themselves are set to become more user-friendly and effective over the coming years. Users can expect better data visualizations and expanded use, as PLMs branch into different uses such as monitoring quality assurance and order management.
PLM software presents challenges to users, but it also provides potential for improved production down the line, making it an important space to keep an eye on.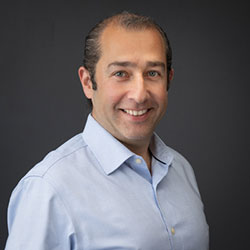 Maziar Adl, Co-Founder and CTO, Gocious LLC
Maziar Adl is Co-founder and CTO of Gocious, a product planning software for manufacturers that empowers better product innovation for industries that include auto/mobility, industrial equipment, and high tech, where he oversees end to end design, implementation, and development of products. A strategic leader with a record for spearheading the successful design and rollout of medium to large scale technology roadmaps and transformation, Maziar has played a pivotal role in the creation of Gocious' cloud-based product decision analytics platform since he co-founded the company in 2018. Throughout his career, Maziar has become renowned as an expert in improving long terms performance strategies of organizations and teams using better, accessible, and timely information and analytics.