This International Day of Persons with Disabilities, America's industries have a moral obligation to be better.
By Elton Thomas
Today, on the International Day of Persons with Disabilities (IDPWD) it's important for us to recognize that more than 1 billion people around the world are living with a disability and, more importantly, that there is work to be done to improve economic equity, employment, and more for people with disabilities. The need for these improvements has never been more urgent. This past month, a National Women's Law Center study found that 14% of women with disabilities were unemployed and unemployment has continued to skyrocket among people with disabilities as the pandemic has continued. The numbers grow dire when you look at specific disabilities that employers are less likely to hire, such as people who are blind, of whom nearly 70% are not employed. This year, IDPWD has to be a reminder to every employer to better support people with disabilities and build a more inclusive and accessible future.
I am one of those employees. I've been working in the manufacturing industry for 17 years, and currently work as a production supervisor and public policy liaison at the Lighthouse for the Blind in St. Louis, Missouri. I lost my vision at birth due to an eye disease known as Retinitis Pigmentosa. In response to the COVID-19 pandemic, I've spent the last nine months manufacturing essential supplies to help support communities across the country. But I am one of the lucky ones—there are more people who are blind who struggle to find work than those who successfully find it.
Many of the prejudices and preconceptions that negatively impact a person with disabilities' job hunt or workplace experience are based on false assumptions. Disabilities do not mean a person has fewer capabilities—it just means that some require different accommodations than their fellow employees to thrive. These accommodations are typically low cost, easy to implement, and can make a world of difference in people with disabilities' work experiences.
There are numerous rewards for employers who invest in people with disabilities. For one, people with disabilities are loyal, hardworking employees. Once employees who are blind have been trained and the necessary assistive technology has been implemented, they often stay for decades. The turnover rate for people who are blind is nearly zero, compared to the nearly 20% turnover rate among people without disabilities.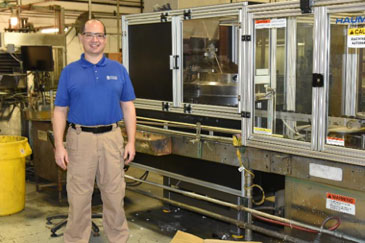 Government entities have long recognized the value that employees with disabilities can bring to the workplace and, more importantly, the urgent need to further their equality of opportunity. Nearly thirty years ago, the United Nations created IDPWD to appreciate, celebrate, and advance people living with disabilities in every facet and level of society. IDPWD is a celebration of all that people with disabilities have accomplished, and a reminder of the work and gaps that still remain. It's a day to aspire for a brighter future—where people with disabilities are treated as full and equal members of society and businesses, organizations, and individuals lift up colleagues with disabilities and support them.
There are organizations out there working to improve the employment and economic circumstances of people with disabilities, but they cannot do it alone. Organizations like National Industries for the Blind offer job training, professional development programs, certifications, and more to people who are blind or visually impaired, playing a critical role in ensuring they are prepared to compete in the modern workforce. More importantly, they work with countless organizations, spanning a multitude of sectors, to improve economic equity, employment, and more for people with disabilities. But they can only succeed if organizations are receptive to change.
Employers can better support people with disabilities by making a commitment to increase hiring. Developing pathways to identify and implement accommodation requests early in the recruitment and onboarding process is also great start. Integrating an Americans With Disabilities Act (ADA) case management system into your human resources system is even better. At the Lighthouse for the Blind in St. Louis, we seek out qualified people who are blind and are highly competitive in our market.
You have the power to affect change in your workplace and community. You have a responsibility to improve your colleagues' understanding of the barriers people with disabilities face and, if you are a decisionmaker, provide opportunities for people like me. There are countless other stories like mine—people with disabilities working tirelessly to improve the lives of those around us. Let IDPWD be the day you begin to turn the tide, to be the champion at your organization that people like me need. It's the smart thing to do.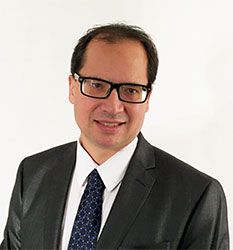 About the Author:
Elton Thomas spent his whole life as a person who is legally blind. At birth, he was diagnosed with an eye disease known as Retinitis Pigmentosa. At age 13, Elton moved away from home to live at the Missouri School for the Blind in St. Louis, MO. This was because his home school did not have access to the accommodations he needed to be successful in the classroom. Elton Graduated high school and began working at the Lighthouse for the Blind in 2004. In 2007, Elton completed a graduate level Business Management Training program provided by the National Industries for the Blind. This gave Elton the boost he needed to further his career. In 2013 Elton went back to school and in 2016 received his Bachelor of Arts Degree in Business Administration from Ashford University. In 2017 Elton began an MBA program at the University of Missouri St. Louis, and finished in May 2020; his commencement will be held on December 19th. Along the way, Elton worked towards a Lean Six Sigma Certification starting at a Green Belt, and worked his way to Master Black Belt. Elton has spent his life trying to improve the employment situation of people with disabilities. In 2014, he took on the role of Public Policy Liaison at the Lighthouse, and works with legislators, corporations, and public entities to solve some of the toughest issues in leveling the equity that people with disabilities work hard to obtain.