August 26, 2019
Nobody is going to deny how important market research is. Business experts recommend periodic market analysis. In a changing environment, this is the cornerstone of a successful business. And it can get you more insights into your consumer needs, behavior, preferences, but also the overall market landscape.
Consumers' values and behavior constantly change due to the media's influence and immersion in their daily lives. Being subjected to new information daily, it's no surprise that your clients' needs change constantly. And you have to see how everything evolves when it comes to your target audience.
But here's the catch. If you want insightful results, in-house market analysis is rarely going to help. This is why you see so many specialized companies today. Impartial, accurate and independent insights can do your business more good than overnight research done by one of your employees will ever do. Here are some of the best insights you can get into your business by conducting frequent market research.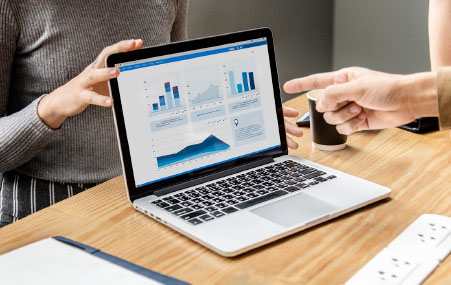 Customer-centric approach
Both consumer and business-oriented companies can leverage market research to improve their relationship with their clients.
Because consumers are the core of all businesses' growth, understanding their needs is crucial. However, large companies experience huge strains in getting such information. Strangled by bureaucracy and internal politics, they rarely get the chance to focus on consumers and their needs.
And so, the way they develop and deliver their products to clients has to suffer a lot.
The difference between in-house and outsourced market research campaigns is that, in the case of the former, there will be impartial results. Market research conducted in-hose usually delivers the results the board members or managers want to hear. Case in which, it becomes irrelevant for enterprises that aim to a consumer-centric approach. Market research conducted by third-party entities are more likely to help you meet consumer needs, an in some cases even exceed those.
Informed, researched decisions
Understanding the market where you play can help you make better decisions and open the gates to company growth. And market research is the best tool to use.
Let's face it, with globalization, competition has grown sensitively. Beating it and becoming a market leader is harder today than ever before. But the right insights into the market are a huge asset your company can play with. Conducting frequent market research can help your company save time and money in the decision-making process.
Boost brand image
While we all know how relevant consumer market research is, the importance of B2B research is also huge. Regardless of your target audience, these interventions can help your company get the insights needed for a better market positioning.
For this purpose, focus groups work best. This approach helps companies get more accurate insights and understand better how your consumers perceive your brand in the marketplace.
Brand perception is another insight you will get from conducting this sort of research. The data gathered can help companies develop better branding strategies and adapt their image to the consumer dynamic. Since static brands are less likely to perform adequately in competitive markets, the insights offered can help your company be a step ahead of your competition.
Market insights
The environment where your business activates plays a huge role in the growth opportunities you have. Market insights can help you adapt and change at a rapid pace, making it more likely to you to craft successful sales and marketing strategies.
The market insights offered by market analysis can help you identify new consumers, potential buyers, collaborators and their values.
Leveraging these insights for marketing purposes has proven a solid way to utilize your resources as efficiently as possible.
Market research is also the ideal way to uncover what drives buying decisions and how consumers behave in terms of your brand, products, and services.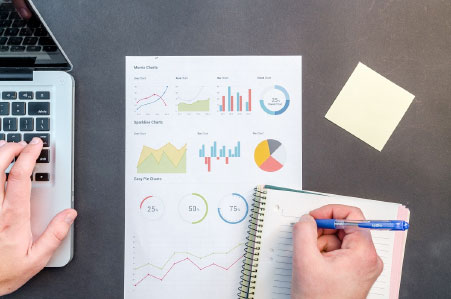 Improve communication
Communicating with your target audience better is a sure way to boost their engagement and improve your market positioning. How you design, execute and adjust creative ideas plays a huge role in how your audience responds to your message. A message that resonates with your audience, their needs, preferences and that answers some of their biggest concerns is the most efficient way to improve brand communication and messaging.
Develop new products
Qualitative research is one of the best strategies to base product development. According to experts in the field, brands fail to bring new products to market not because the products are poor, or the ideas behind them don't work, but because they are clueless to adjust their ideas to market needs. Market analysis can help brands find the best way to propose a new product and to present it. It can help companies to market new products or services with higher rates of success without tiring your audience with continuous marketing attempts.
First, conduct market research to see if it meets consumer needs. Then, try to align your products to these.
Get into your audience's head
Historically, getting into your consumer's head plays a huge role in marking your brand, products and services more appealing. There are numerous ways in which you can get into your audience's head, and below are some of the most popular.
Get insights from customer e-mails. Email marketing is still the best marketing method, in spite of the rise of social media outlets. To make the most of new subscriptions, use the information you have from past clients.
Get consistent feedback. Short surveys are one of the best ways to get into your audience's head. This offers you valuable insights into their likes and dislikes, but also improvement suggestions.
Use the right message and outlet. The message you send to your audience also matters. Unlike in the past, when brands were trying to push in consumer's face branded content, try to focus on unbranded one.
Get a look at your website's bounce rates. Take a look at your website's bounce rates and try to identify the root of the problem.