By Chris Brotherson
There is one undeniable factor needed for success in any organization: clear communication. In a global market where companies are exiting as quickly as they are entering, it is important for organizations to look for a competitive edge to increase employee engagement and retention. The talent pool is healthy and employees have more options than ever before.
Today's top talent is looking to be employed by global organizations that invest in their future and growth, both professionally and personally. Providing language learning opportunities is a forward-thinking, digital benefit that will keep your employees engaged on the job and drive business results, showing your workforce that you value clear communication in the workplace and their life-long learning goals.
When organizations start to re-think company perks, naturally they start with traditional benefits packages, including: vacation time, 401 (k) plans, health insurance, tuition reimbursement, and perhaps even catered lunches or snacks in the office. While those are great perks to offer, it's imperative to think outside the box to provide the creative and effective benefits employees are now seeking to stimulate themselves in their professional and personal lives.
According to the 2017 Society for Human Resources Management Benefits Report, 21 percent of employees surveyed cited a lack of career advancement opportunities as a reason for leaving a company. Joint research by Rosetta Stone and Forbes Insights indicated that 44 percent of employees who participated in language learning programs were more engaged in their work and 33 percent of employees achieved promotions or advancements.
Language learning gives immediate and long-term benefits to both the workforce and the organization. In fact, research shows that language learning:
Drives company loyalty: A recent Rosetta Stone study reports that 80 percent of employees who participated in language training felt more positively toward their employer, and 66 percent felt more engaged with their work.
Benefits employees on a personal level: Forbes Insight's 'Best in Class: How Enterprises Succeed With Language Learning Programs' report shows that of employees who participate in lan­guage-learning programs, 51 percent have greater confidence, 46 percent have improved performance, and 35 percent have increased innovation or creativity.
Engagement is boosted among hard-to-reach team members: The 2016 Rosetta Stone Business Impact Study shows that language training has helped a wide variety of teams boost job performance, pro­ductivity, and engagement across departments such as IT (73 percent per­formance improvement), HR (74 percent performance improvement), and operations (72 percent performance improvement).
There are several global organizations, including Marriott International and Colt Technology Services, which recognize the value in providing language training for their employees and that have implemented language learning programs across their workforce. Marriott International, for example, uses Rosetta Stone as a tool to bridge the gap of potential language barriers between associates and guests. For Marriott, language learning perpetuates their core values of improving customer service, providing opportunities for associates and growing the business.
Colt Technology Services, a leader in enabling customers' digital transformation through agile and on-demand, high bandwidth solutions, chose to implement Rosetta Stone's digital language learning program to empower their workforce to take control of their own learning and development. More than 40 percent of Colt's workforce has registered to take advantage of the program, clearly showing the appeal this type of benefit can have. With large companies already turning to these programs, it proves that language training is a powerful way to show employees that you're invested in their long-term success and development.
Leadership Recognizes the Need for Language Training
Based on a Rosetta Stone survey, 87 percent of business executives say their business relies on more than one language and 26 percent of companies that offer e-learning and on-the-job training generate 26 percent more revenue per employee. This research demonstrates a clear need for language training within organizations and the direct benefits to an organizations bottom line as a result of language training.
According to The Society for Human Resources Management's 2017 Employee Benefits Report, only 4 percent of companies surveyed offer English as a Second Language learning opportunities and only 5 percent offer non-English language learning opportunities. When an organization offers language training, it puts the human resources and recruiting departments in a greater position to attract and retain top talent and to reap the rewards of a highly engaged and skilled workforce for the organization as a whole. This could easily translate into a competitive advantage for those companies who add language learning to their perks package sooner rather than later.
Language training has a powerful impact on an organization's workforce and business results. The research cited above proves that language learning increases employee engagement factors like loyalty, morale and productivity, which boosts business performance factors such as customer satisfaction and internal communications.
If you're interested in learning more about how to implement a language training program in your business, please contact Chris Brotherson at cbrotherson@rosettastone.com for a free trial of Rosetta Stone and for more information.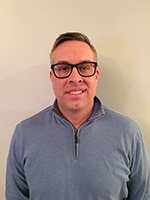 Chris Brotherson is a seasoned sales leader having worked with numerous global businesses in the software, technology and education space for more than 15 years. In his role as Senior Director of Enterprise sales for language education leader Rosetta Stone, he is responsible for leading a sales team of more than 20 people that work with large businesses and global organizations looking to provide language training to its workforces. Prior to leading the company's U.S. Enterprise sales efforts, Mr. Brotherson led sales for Rosetta Stone's Education division where he developed partnerships with school districts in the U.S. and Canada to help align them with Rosetta Stone's education solutions for K-12 learners. Prior to joining Rosetta Stone, Mr. Brotherson held various sales and leadership roles with ADP, where he focused on sales for the company's Enterprise Benefit Solutions to large organizations in the St. Louis, Kansas City, Omaha, and Wichita markets for more than five years.
Chris is based in Kansas City, Missouri and graduated with a Bachelor of Science degree from Kansas State University.