It's easy to install a system and expect digital transformation to happen. Field services organizations must realize new efficiencies.
The phrase "digital transformation" has skyrocketed in popularity to near ubiquity today. The term usually makes us think of high-tech companies in Silicon Valley. But organizations in more industrial settings have been searching for and adopting cutting-edge solutions for years. While manufacturers and field service organizations may be making better use of efficiency-inducing tools, simply purchasing the latest and greatest new platform isn't a great way to go about transforming a business.
In 2013, our company–that supports almost 300 field technicians across the US, Canada and Australia—migrated from green screen AS400, spreadsheets and paper to the ERP other parts of the company were on. We didn't just lift and shift, we got the works: We hired a consultancy firm to help us make the most of our new tools and even connected the ERP to a homegrown mobile service management application on rugged tablets. Finally, digitally transformed. Or so we thought.
Finding the Right Solutions Requires Clear-eyed Goals
That arrangement worked for a while. But we quickly learned that realizing new efficiencies wasn't as easy as plugging in a new machine and hitting the "on" switch. In fact, the patchwork ERP/service management application had a frustrating user interface and lacked customizability. For example, it was impossible to build out functionality, like scheduling jobs, viewing routes on a map, sending forms to our field technicians, or integrate into other systems.
When the shiny new systems still cannot quickly deliver the information technicians need to be successful at their jobs, it's as if you are still using spreadsheets and manual entry methods. The problem is that you've spent all that money on new tools with nothing to show for them.
We prioritized finding a new solution that would help make our business more efficient but also solve some of the problems we encountered with our ERP-based cobbled together approach. For our search, we outlined a number of criteria, including:
The new solution would have to be easy to use and have an intuitive interface.
It would enable us to quickly create and process work orders and transfer information to and from technicians.
The tool would automate repetitive tasks.
Most importantly, the solution or platform would be able to grow with us and offer customizability so we could make easy changes when our company changed.
These are features firms should prioritize in their search for tools that can help digitize their operations, realize new efficiencies, and uncover additional revenue streams.
From Effort Duplication to Automation
After a long search we chose ServiceMax. The solution offered the features and functionality we were looking for.
We've been able to get information to the people who need it in a timely manner, right to their mobile devices. Salespeople in every region have more visibility into jobs scheduled, work order-completion progress, and billing completions. Technicians have all their work-order information at their fingertips and on a flexible platform. These achievements are all possible because, instead of trying to send information from our solution developed in house through the ERP and into the hands of employees, we now have all of these different capabilities in one place.
As a result, everyone across the entire organization can now make informed decisions directly related to their goals.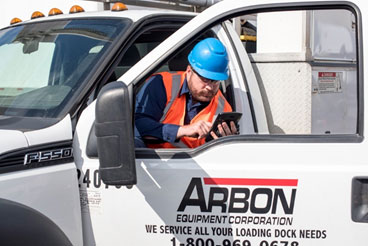 These capabilities allowed us to elevate our service "product" into a competitive differentiator, where before, while successful, this platform has allowed us to take customer service to the next level and move the needle on additional profit streams. The growth in our service business has shown significant increases year after year.. With this single solution, we have developed 10 dashboards with 100 strategic reports to keep better track of our entire service operation. We've increased our service technician utilization and decreased the amount of training time and ramp-up time for new hires. Most importantly, we are able to better fulfill our customers' needs by improving metrics, such as response time, quicker invoicing and time-to-fix. With great technology, we run a customer-focused, efficient and effective service business for companies large and small making sure their loading dock equipment and industrial doors are operating at peak levels.
Digital Transformation Takes a Concerted Effort
If I've learned anything from our exercise in transformation, it's that transparency must be at the heart of any strategy. Assembling the right team allows subject matter experts from all facets of the business to communicate with the distribution technology team and information services to address bottlenecks in current business processes. The team approach exposes areas where transparency helps us to execute efficiently and effectively. Adopting a new solution won't help if it doesn't improve the efficacy with which disparate parts of an organization share information to achieve their goals. For decision makers who wish to transform their companies, the following recommendations may be helpful.
First, determine the most pressing problem and why fixing it will help turn cost centers into competitive advantages. Then, outline the most important features your teams will need out of a platform. Once you integrate that platform into your business, establish KPIs and other benchmarks so you understand just how processes are changing and whether those changes are helping. It's easy to plug in a new system and think that digital transformation will just occur spontaneously. The truth is it takes a concerted effort to turn tools into effective, long-term solutions. Ensure your organization takes an informed approach toward its transformation. Taking these steps will help set yourself up for success today and in the future.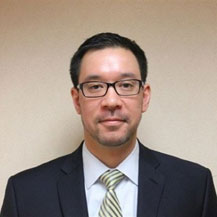 Ed Blau, VP and General Manager, Arbon Equipment Corporation.
Ed Blau is the Vice President and General Manager of Arbon Equipment Corporation. He took on his current role over three years ago after working fourteen years at Arbon Equipment's parent company, Rite-Hite. Ed navigated his way from a salesperson in the field to now spearheading digital and hands-on sales and service solutions to help keep Arbon Equipment ahead of the game and superseding competition through innovation and quality in the material handling word.