Third-party logistics can be very confusing for business owners. Logistics includes all parts of the supply chain that plan, implement, and control the flow of goods and services to meet customer requirements.
Third-party logistics mean that a third-party business is used to outsource logistic services. These services can include all activities that involve management and the various ways an enterprise moves resources from one location to another.
These logistic services can include operations, transportation, warehousing, production, and much more. Third-party logistic contractors are indispensable to many businesses, with 80 percent of Fortune 500 companies using third-party logistics contractors.
Providers of these services offer basic logistics and transportation.
There are four categories:
Standard third-party logistics provider. These companies do a little of everything from distribution and warehousing, to pick-up and packing.
Service developer. These companies have a technology background and provide value-added services including tracking, custom security, or cross-docking. These services are based on economies of scale, meaning the companies have cost advantages with larger batches.
Customer adapter. This logistics provider caters to smaller companies. Essentially, complete control is taken of the client's logistics. Here, new services aren't added, but the net result is that typically service quality is greatly improved.
Customer developer. Here, the provider has few clients because they provide all the clients' services. Essentially the third-party company takes over logistics while integrating into the client company itself.
Small businesses typically use standard providers or customer adapters, while service developers and customer developers are better suited for large corporations. There are thousands of third party logistics providers, any one which may suit your business needs, but they can be difficult to find. An online directory may help find the right provider for you.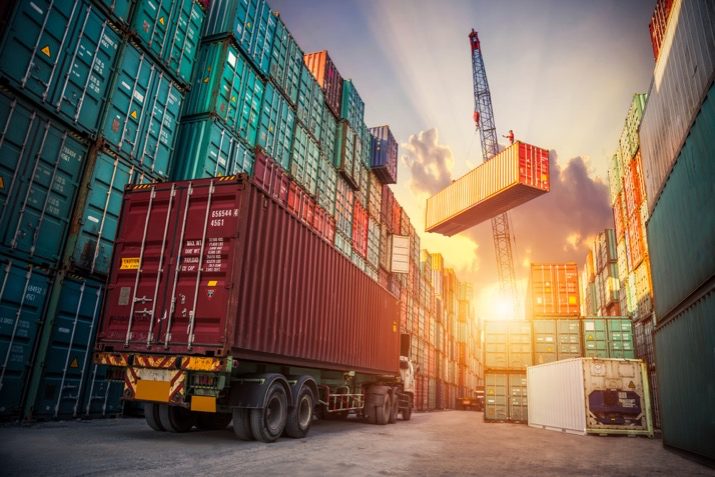 What makes it third-party?
People often want to know what makes this a third-party business. Who are the first two parties? A first-party logistics provider is a single-service provider in the logistics field who works in a specific geographic area and typically specializes in products or methods for shipping. This kind may include port operators.
Second-party providers usually are like first-party logistics providers but work in larger geographical areas. These are couriers and ocean carriers, for example.
Third-party providers focus on the needs of the client and provide much more specific and specialized services. A second-party provider focuses essentially on batch jobs. There isn't necessarily a contract, but if there is, it's on a case-by-case basis. A third-party provider works by long-term contract, keeping costs low by committing to using the service for a period of time.
There are also fourth and fifth-party logistic providers. A fourth-party provider manages the third-party provider chosen for a company. For example, if a small business chooses to contract a logistics provider but lacks the time to over the process itself as well, a fourth-party provider may manage the provider to obtain the best service for the customer. The fourth- party provider will choose the third-party provider for the client based on their unique set of needs.
A fifth-party provider manages the entire supply chain and provides consultation to the business to ensure the contracted third-party provider operates smoothly. It may operate with many third-party providers who each provide different functions, but the logistics are then completely removed from the source client itself.
Advantages
Businesses benefit greatly from cost and time savings with third-party logistics providers. The logistics company has better networks and know-how to keep the business running efficiently with low overhead costs. With more contacts to utilize, the small business also must invest less, despite paying for the service of the logistics company. For example, a small business no longer needs to consider fleet management or warehousing costs. It also means the business focuses on its core service and not the small tasks that involve getting their product to the customer. A small business simply can't waste a day tracking a lost package. A third-party logistics provider can find this service faster and more efficiently. There may be increased flexibility as well. For example, once contracting with a logistics provider, the small business may ship internationally, track items, or ship more fragile or complex pieces.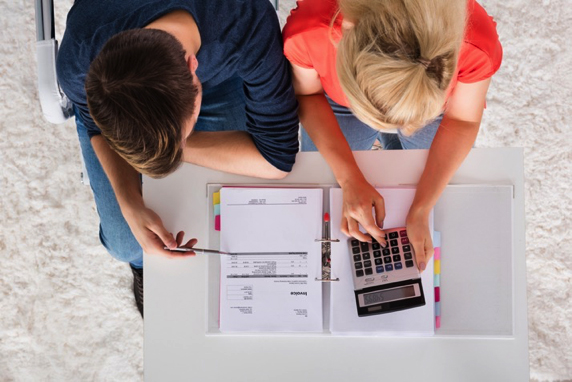 Disadvantages
While there are few disadvantages, they do exist. You must choose the right provider because the small business loses all control of this end of the process. If you want a service the provider doesn't offer, you wait until your contract expires to find someone else. You're stuck if they provide poor customer service. IT systems must also be in sync.
Shipping labels and the third-party logistics provider
For small businesses using third-party logistics for only transportation, you should consider how you print your shipping labels. An extremely small company may simply print return address labels purchased in bulk and handwrite delivery addresses, or print them on a case-by-case basis. The more services your logistics provider has, the more specific each label needs to be, in regard to customized bar codes and tracking numbers, and it may no longer be time-efficient to handwrite labels or print a sheet at a time.
You should also consider types of material in adhesive and the paper itself for ease of service with your provider. Dry thermal labels adhere to corrugated cardboard and plastics.
If you have the potential for weather-related issues with your printed labels, you can buy direct thermal labels with cold weather or freeze-temperature adhesives.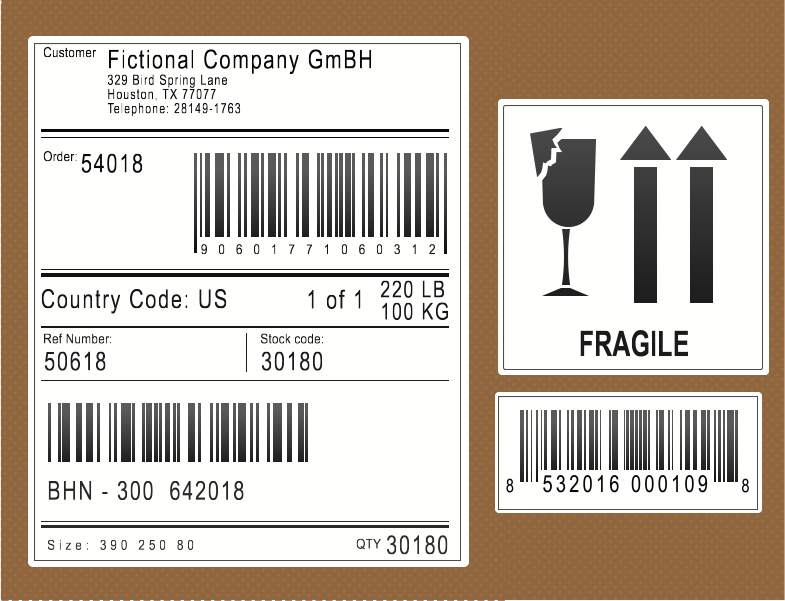 Conclusion
Details like shipping can make or break small businesses, and third-party logistics providers can help take that burden off the owner and employees whose time is better spent on customer service, marketing, product design, and other roles. While the bulk of third-party logistics is shipping, other services along the supply-chain are available as well, such as warehousing, packing, pick-up, tracking, and production.
For small businesses who choose to use third-party logistics providers for shipping, there are little details to consider that make the job easier for the provider. Labeling is an excellent example of this. When providing labels, ensure you use the most efficient printing method and purchase the right type of label. It should be weather-proofed and large enough to read.
A third-party logistics provider will make the small business owner's life infinitely easier, and little details from the owner can make the relationship with the provider simpler as well.