Three Ways Dealers Can Gain More Inventory, Faster
An auto logistics partner can make all the difference for dealers looking to both obtain and transport more vehicle inventory.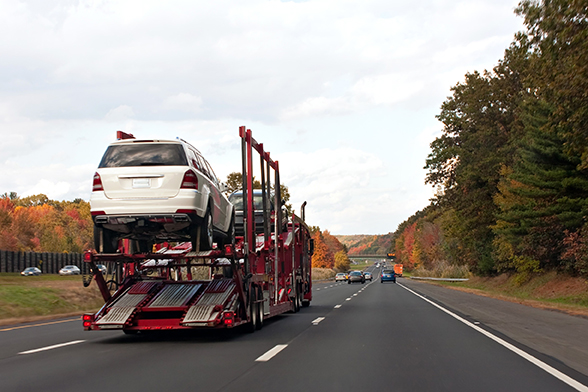 By Katie Liuzza, VP of Sales and Business Development, ACERTUS
Vehicle inventory – or rather the lack of it – continues to be the most widely discussed topic in the automotive industry.
Despite the strong progress automakers have made amid COVID-19 challenges, with many ramping up production again, the pandemic continues to disrupt our industry's supply chain. States and local municipalities alike continue to issue closures, limited-hour mandates, staffing limitations and revised guidelines for business operations, leaving auto players in a reality where they're working around these obstacles. These ongoing ripple effects from the coronavirus have left dealers with far less new-vehicle inventory options, even as they work hard to both source and sell vehicles to the customers demanding them.
However, there are a number of options for dealers looking to get more high-quality used inventory on to their lots more quickly. As more and more dealers search for quality used-car inventory, many of them are asking questions about how they can find the best-possible vehicles to sell, how they can move inventory efficiently and how they can achieve both speed to market and value with such transports.
Fortunately, our team has identified three major steps dealers can take to not only get more used vehicles on to their lots, but to add more speed to market, efficiency and overall value to their operations.
#1 – Partnership with a Fast, Efficient and Reliable Vehicle-Transport Provider
While many in the auto industry continue to face challenges amid the COVID-19 pandemic, there are some companies who have fared particularly well, like vehicle auction sites. Such auctions quickly acquire cars and turn them over, making them an ideal source of used vehicles for dealers who need more inventory. But, ultimately, dealers who want to purchase and then transport such vehicles to their lots need a fast, efficient and reliable means of doing so.
Partnerships with outside vehicle-transport providers can offer dealers speed to market, flexibility and reliable consistency when it comes to moving inventory to their lots. Such a partnership also grants dealers wide geographic availability, faster response times, a single point of contact, ready-on-demand carriers and an ability to move assets from any point A location to any point B location.
Beyond this, dealers can often take advantage of many other service options through such vehicle-transport providers – including storage, vehicle home delivery and care and maintenance. Dealers can pick and choose the services they require for their assets, even going so far as to ensure cars are made fully ready-to-drive before they're delivered.
A working partnership between a dealer and a transport provider offers dealers the ability to tap into a widely available, flexible and fast carrier network, giving them a large amount of leverage to make effective and informed decisions for their business.
#2 – Maximum Efficiency with Vehicle Bundling Options
Bundling items set out for delivery has become more of an expectation that companies have, rather than just an option. Regardless of whether a company is shipping out electronics, clothing or home décor, it knows that bundling offers them the ability to create a faster process with fewer total delays.
This same reality is true for dealers ordering and requesting transport for their vehicle purchase – dealers want the option to bundle vehicle moves like these for fewer associated costs, as well as increased speed and efficiency. With such vehicle-bundling options, multiple cars can be hauled via one single truck, allowing the truck to fill up much more quickly and resulting in less waiting time for the dealer and its customers. This bundling not only means faster turnaround times on vehicle deliveries, but also fewer trucks or carriers needed overall, leading to fewer expenses and a higher delivery value.
In addition, because many transport providers offer technology-enabled solutions, they can often deliver timely and accurate tracking on all vehicles to their dealer partners. Vehicle tracking such as this offers a dealer real-time data, visibility into their inventory even while it's in-transit and the information required to meet not only their own business needs, but also the needs of their customers.
#3 – Carrier Capacity that Scales to Fit the Dealer's Needs:
We've spoken to a lot of dealers over the years, and one thing is clear – they want to know they can easily ramp up or ramp down incoming inventory, as necessary. Therefore, flexibility is a crucial element to their success, only becoming that much more relevant amid all the continuing challenges from COVID-19. A logistics provider's flexibility should allow a dealer to quickly and efficiently cancel or modify vehicle-transport orders, as business changes arise. Ideally, there should even be room for one-off or last-minute order modifications.
As more dealers choose to outsource their car-haul and vehicle-logistics needs, many are also looking to add extra flexibility to their overall operations and inventory supply chain. Providers must be able to deliver wide availability and business scalability to their dealer partners, no matter the respective business needs, industry realities or consumer demands.
When dealers choose to partner with a third-party provider like us, they're instantly granted access to a much larger carrier capacity that can accommodate their needs, regardless of how many vehicles they need to move, where they're coming from or where they're headed. Beyond that, if an outside provider has smaller carriers available in its network, that provider has the ability to hold just a few cars at a time and can often better assist with last-minute orders or changes, ensuring the dealer receives even more flexibility and performance value.
With just one single logistics provider, a dealer gains access to a wider carrier network, more carrier coverage and a larger number of carrier-capacity options. And as such, delays due to lack of capacity are essentially removed, with the dealer receiving even more speed to market, operational efficiency and business productivity for its investment.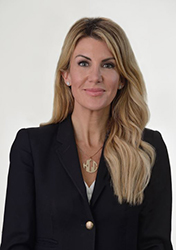 About the Author
As the Vice President of Sales and Business, Katie leads and supports both the sales and marketing teams at vehicle-transportation and logistics company ACERTUS. Having joined the company in 2019, Katie has brought her 15 years of automotive industry experience and keen business development, selling-solution, people development, account growth and client satisfaction expertise to the company. Prior to joining ACERTUS, she held senior leadership positions with several automotive-dealer partner companies.
Katie is a graduate of both the University of Chicago and the University of Missouri in Columbia, with Bachelor's of Arts degrees in both graphic design and journalism, respectively.