Like running any business maintaining a successful construction company takes time.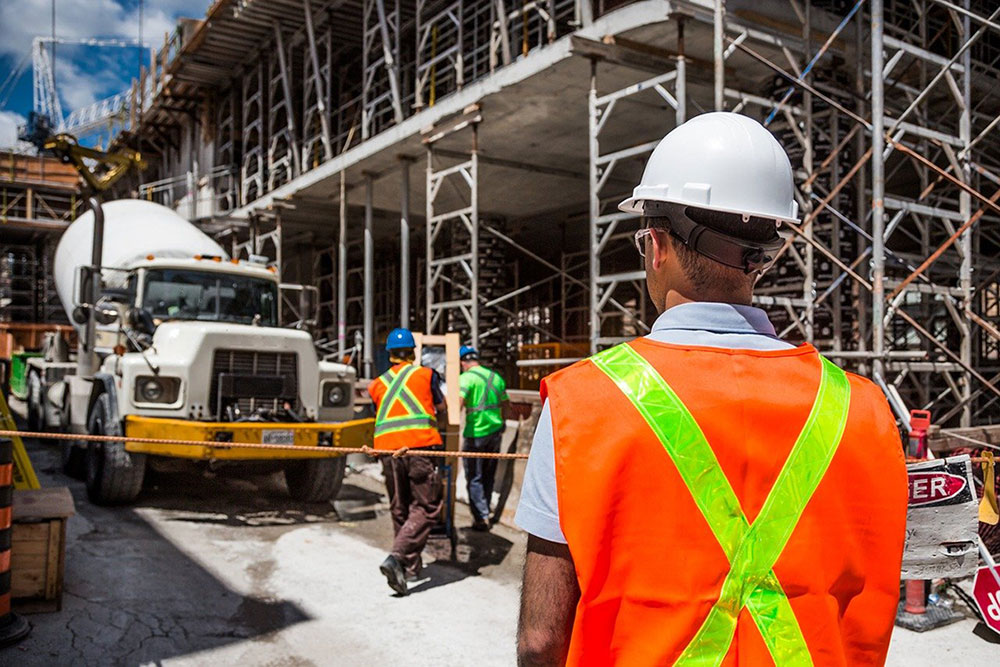 Running a successful construction company is a feat that requires hard work, the proper strategies, and a consistent team effort. Each and every business is unique in its own right; however, with the right tools and information, you'll be more than well-equipped to run and maintain a thriving construction company.
As you proceed, it's important to know that, just like running any other business, maintaining a successful construction company takes time. Some days will be easier than others, but having the proper foundation, information, and sense of direction makes such a significant difference.
Bumps in the road are not uncommon on the journey of entrepreneurship; in fact, setbacks and challenges can actually help your business if you know the right moves to make. This principle applies regardless of whether you've been in business for one year or for one decade.
When it comes to running a successful construction company, you'll want to keep the following six tips in mind.
Stay Integrated with Technology
There was a time when running a successful construction company mainly entailed doing on-the-ground work. However, as the world of work changes and as technology becomes more prevalent, it's important for your construction company to keep up too.
Some of the best ways to stay integrated with technology and therefore successfully run a construction company are as follows: marketing, branding, and in-house communication. In order for your construction company to succeed, people need to know about the business and what it has to offer; this is where marketing and branding via social media comes in handy.
Likewise, the your staffers also need to be able to regularly communicate with one another and yourself in order to effectively do their jobs.
Use Time Tracking Apps
When running a successful construction company, the use of time tracking apps is one of your greatest assets. With a variety of time tracking apps to choose from, using this form of technology can greatly improve the process of running your construction company.
Some of the most serviceable and advantageous features of time tracking apps include the following: remote reviewing of timesheets, GPS verification that your employees showed up at the correct location, overtime calculations, and labor job costing reports.
The use of construction time tracking apps can certainly prove handy if your company employs the services of contract workers.
Make Sure You Have Insurance
Part of running a successful construction company is making sure that all your bases are covered. Mistakes can happen, even under the best of circumstances, and the construction business tends to come with more risks than others.
This is why having the right insurance is absolutely paramount. This can be the forcefield that protects you and your business in the event that lawsuits, injuries, or damanges to your property are sustained. It is always better to have insurance and not need it than to need insurance and not have it.
Invest in High-Quality Materials
Running a construction company is not cheap. While purchasing high-quality materials is not always easy, it's worth the investment and beneficial to your business. Sometimes, saving a few hundred dollars now can mean spending thousands or tens of thousands of dollars later.
When purchasing the necessary materials for your construction company, make sure that they're up to task. This also means ensuring that your purchased materials come with longevity and can stand against elements like nasty weather, rust, etc.
Always Remain Organized
Time tracking apps, high-quality materials, and the right marketing strategies are important for running a successful construction company; however, the ability to remain organized is just as paramount.
Running any business, let alone a construction company, comes with its challenges, but this only speaks to the importance of professional organization. Some great organization strategies are as follows: ascertaining that bookkeeping is up-to-date, having timesheets in order, and knowing how much time is spent on services provided.
All businesses come with their challenges; yet, when your construction company is consistently organized, you'll be in a much better position to succeed and overcome any setbacks.
Maintain Communication with Customers
Keeping in touch with your customers is deeply imperative to running a successful construction company. Due to differences in perspectives, customers have the ability to give unique feedback and insight that your staffers might not have.
In the construction business, it's also very plausible that your customers will have questions, concerns, or an interest in project updates. Maintaining communication with customers helps build rapport and it also shows that you care. Furthermore, ongoing communication tends to come in handy for word-of-mouth referrals and repeat business.
Never underestimate the impact of a great customer experience can have on the success of your construction company.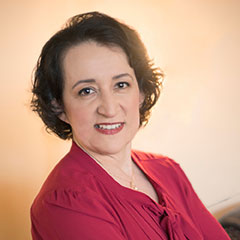 Raya Khashab is the CEO and co-founder of ezClocker, a time tracking and scheduling software for small businesses. She is passionate about customers and building products that change the way people run their business. She is also a big supporter of the startup community and helping people achieve their dreams. LinkedIn: https://www.linkedin.com/in/rayakhashab/