Volume 23
| Issue 2
| Year 2020
Click here to read the complete illustrated article as originally published or continue below to read the text article.
When the coronavirus began impacting the U.S., Titan Robotics, an industrial 3D printer manufacturer based in Colorado Springs, Colorado, quickly jumped into action to help produce important Personal Protective Equipment for healthcare workers.
With face shields in short supply as part of a national PPE shortage, the team at Titan knew they had to utilize Titan's unique 3D printing capabilities and expertise to create these parts as fast as possible for healthcare workers in Colorado and across the country.
To ensure the face shields being 3D printed were the right fit and approved by doctors, Titan worked with accredited organizations such as the Colorado Coronavirus Innovative Response Team, America Makes, the Department of Defense, and Colorado hospital system, UC Health. After careful consideration, design reviews and testing, all the PPE parts Titan is printing are either already approved by these organizations or under review by the National Institutes of Health (NIH).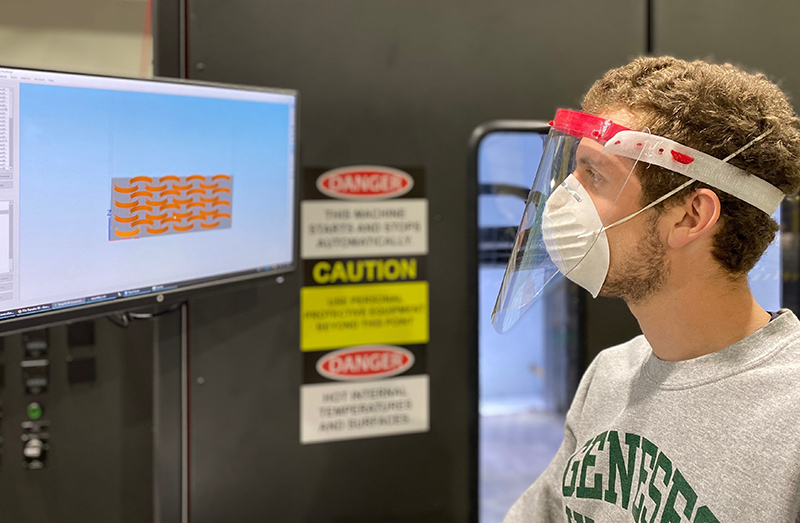 The company is creating the face shields using their industrial 3D printers that use injection molding pellets. By printing directly with the plastic pellets, Titan can produce these face shields at a much faster rate and lower cost compared to traditional hobby-grade 3D printers. Printing with pellets also enables the use of flexible materials, so when elastic for the head bands was no longer available to purchase, Titan also started to 3D print those pieces of the face shields.
Each face shield head piece takes just five and a half minutes to print – and costs less than 50 cents in materials – meaning the company is contributing to the state's PPE needs in a big way, including a recent order of 4,000 for a local non-profit organization, The Legacy Institute.
Titan Robotics sees the opportunity to make an impact by quickly producing PPE as an extension of their mission.
"We feel a responsibility, especially in our own community, to utilize our unique 3D printing technology to help produce these parts for healthcare workers as quickly as possible. It really does fit in with our overall mission to change how products are made with our industrial 3D printers," Maddie Guillory, Titan Robotics' CMO, says. "We've also been able to take the work that our incredible team at Titan Robotics has done to print the face shields and share that with our many machine customers across the country so that they too can print PPE for their communities."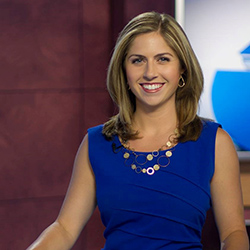 Maddie Guillory joined the Titan Robotics team in 2016 as Titan Robotics' Chief Marketing Officer. As a communicator, Maddie is passionate about sharing Titan's mission of developing innovative solutions and technologies to enable the adoption of additive manufacturing in industrial production. Prior to joining Titan Robotics, Maddie spent seven years as a news reporter and anchor, most recently at the NBC affiliate in Colorado Springs, KOAA. Her experience as a journalist and storyteller has helped her in sharing Titan's own stories of innovation and solutions in additive manufacturing. Maddie graduated from the University of North Texas in 2009 with a Bachelor of Arts in Broadcast Journalism. Maddie is an award winning journalist, recognised by the Lone Star Emmy Chapter, the Colorado Broadcaster's Association and the Louisiana Broadcaster's Association for her on-air reporting and anchoring.
Contact:
Maddie@titan3drobotics.com
Phone: 719-822-1113