April 11, 2018
Acceleration of design and related processes through integrative systems exemplified by piping design and manufacturing with Solid Edge and Smap3D Plant Design. With a stunning implementation; topped off with a big dose of euphoria.
(Neutraubling/Nittendorf)
Krones AG is in high demand worldwide as a specialist in process technology systems, among other things. Particularly for a globally active company such as this one, which claims to be synonymous with system technology, there are high expectations from policy, industry and its own customers with regard to the hot topic of "digitalization." It stands to reason that digitization is also applied in-house in order to be able to adequately support the customer in the fourth industrial revolution – by providing machines and plants with high quality standards and high levels of networking.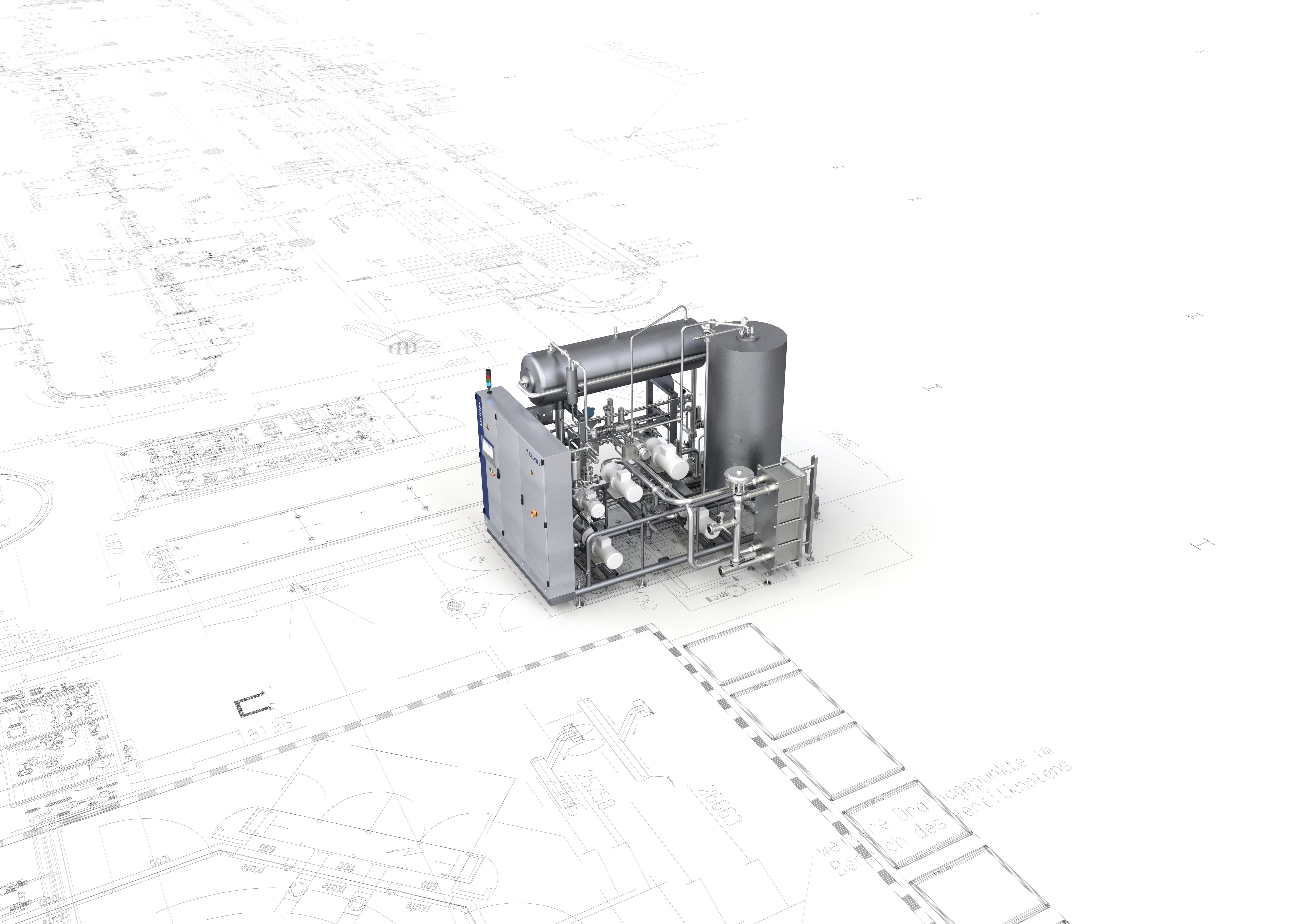 Identification of optimization potentials for existing design processes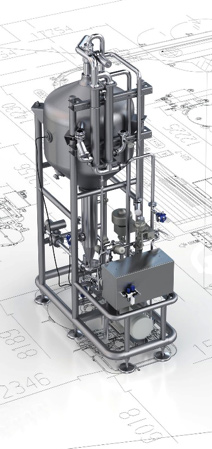 "Our main concern is to make the entire design process based on the existing 3D CAD Solid Edge even more efficient," said Volker Richter, Head of Mechanical and Process Engineering for Soft Drinks, Dairy and Water. In particular, he and his team are responsible for the design of process equipment with a focus on the soft drink industry, mixers, CIP systems and thermal product systems.
The design of pipeline sections – with a view to their production – plays a significant role at Krones. The maintenance effort required to create the pipelines in the 3D design proved to be extremely time-consuming. For example, changing the pipe size required a complete redesign, although other elements could be retained. However, another potential for optimizing the existing processes could also be identified: Without a centralized pipe library, information about existing components was collected in an Excel spreadsheet. With access by several employees, this form was not optimal for handling. An interface to the existing SAP landscape was also desirable. Finally, the company needed the ability to integrate all data from the design, the pipeline planning and from the parts lists at the push of a button.
Flexible indeed! Bending under optimized conditions
With the introduction of CAD Partner's 3D pipeline planning software Smap3D Plant Design, Krones AG is relying on an internationally used software solution that is deeply integrated into the existing CAD system Solid Edge from Siemens PLM. For an optimal process chain, Smap3D Plant Design is the software solution for plant design and 3D design that combines exactly what is essential for consistent planning: the individual detail with the overall perspective – from pipe features in centrally defined pipe specs with 3D plans, to complete 3D piping systems.
With this solution, during the design process, the designer can check whether pipes are mechanically bendable, e.g. exceed a certain length known as the "minimum bending length." For orbital welding, this information is essential: An automated welding seam is only possible on the basis of a minimum length so that the welding gun can be positioned accordingly. Even if a manual seam is no longer an option as a result of falling below the minimum pipe length, the designer receives a notification from Smap3D Plant Design and the pipe is not even generated! This eliminates reworking and correction in the design and manufacturing. Volker Richter appreciates this functionality: "As early as the design stage, Smap3D Plant Design informs us if we fall short or exceed a length. That alone can result in huge savings."
Less redesign
With Smap3D Plant Design, the designers at Krones can significantly reduce the number of redesigns. Previously, a complete redesign was necessary when a change was made to the nominal pipe diameter. This problem is now eliminated. The central definition of pipe specs also contributes to an accelerated design process. The Excel spreadsheet is now a thing of the past: all relevant information is contained in the Smap3D Plant Design pipe library. The well-stocked library also benefits new employees, who can access and benefit from the existing knowledge of the entire department.
On the whole, Volker Richter expresses the result in the following tangible terms: "In the field of soft drink systems alone, we can save three quarters of a man-year with Smap3D Plant Design."
Digital twin and automated data transfer
A central feature of "Industry 4.0" is the networking of systems in accordance with uniform data flow and control of all relevant processes along the value chain. The digital twin as a virtual image of these processes can also be found in the design department at Krones: the data from the pipeline design are transferred from Smap3D Plant Design into the existing PLM system. Using an interface from Smap3D Plant Design, Krones imports the pipe spec data directly and automatically into SAP via ECTR. At the same time, the data for the construction of pipes is transferred directly to the bending machine in the Krones pipe processing center. These automations not only save time, but they also provide a solid source for better assessment and reporting as processes can be tracked and followed across multiple areas. The "virtual factory" is not just an empty phrase: At Krones, the concept becomes a reality, one which could also be groundbreaking for other industrial companies and groups.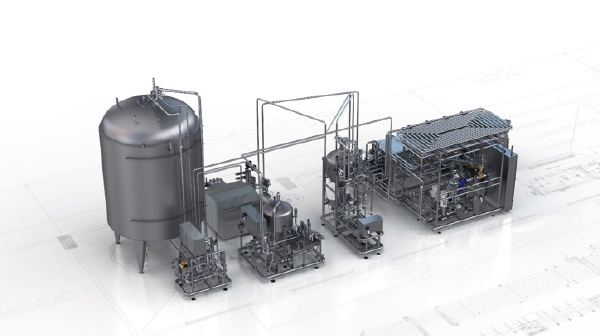 Fast go-live, driven by euphoria
When discussing the collaboration, both CAD Partner GmbH and Krones describe a fast and highly professional implementation. The fast go-live was made possible by a sound concept, which is based on CAD Partner's detailed survey of the current processes in the analysis phase. According to Volker Richter of Krones, "The very efficient cooperation between Krones and CAD Partner has developed an amazing momentum of its own: The structured procedure and the many early successes have created a euphoria that has accelerated the entire process of introducing this solution."
In an effort to get the most out of the existing systems and the new Smap3D Plant Design software solution, the existing skills of both the individual department managers and users was bundled. Stefan Islinger (Information Management IM-CAD Support), with his collective software expertise, was able to formulate the catalog of requirements precisely and take into account the adjacent processes. Volker Richter, on the other hand, with his specific expertise in mechanical construction, was crucial for the connection to the central bending center. CAD Partner GmbH, with its team from technology, sales and training, provided for a practicable and quickly implementable concept as well as for a quick introduction, which was accompanied in a targeted manner by their individually adapted training courses. Maxim Lich, Vice President of Smap3D Plant Design at CAD Partner, is very pleased about the fruitful cooperation: "The implementation at Krones is exemplary: an analysis of the existing processes enabled the implementation to be prepared systematically and step-by-step. The strict adherence to the planning as well as the valuable experience of those responsible have made the implementation as pleasant as it is successful, for everyone involved."
Smap3D Plant Design
http://www.Smap3D-Plant-Design.com
About Smap3D Plant Design
Smap3D Plant Design provides three components in a single software solution for an integrated process chain: Smap3D P&ID, Smap3D Piping and Smap3D Isometrics. Depending on the individual requirements, the programs specialized for each process step can be flexibly designed. Smap3D Plant Design transfers previously generated information and data via automatic connections between the individual programs. Separate export or import is no longer necessary. At the same time, Smap3D Plant Design enables centralized and unique – as well as company and project-specific – definition of pipe specifications. With pipe specifications, the conformity of components such as valves or fittings is defined to pipe characteristics such as diameter or medium.
http://www.Smap3D-Plant-Design.com
https://www.facebook.com/Smap3DPlantDesign
Krones AG
The Krones Group, headquartered in Neutraubling, Germany, plans, develops and manufactures machines and complete lines for the fields of process, filling and packaging technology. Its product portfolio is rounded off by information technology, factory planning and products from Krones' subsidiaries such as intralogistics and valve production.
Every day, millions of bottles, cans, and special-shaped containers are processed on lines from Krones, particularly in breweries, the soft drink sector and for producers of wine, sparkling wines and spirits, but also in the food and luxury-goods industries as well as the chemical, cosmetics and pharmaceutical sectors.
Since being founded in 1951, Krones has become far more than a traditional machinery and line manufacturer: it has evolved into an all-round partner for its clients. Mechanical engineering, line expertise, process engineering, microbiology and information technology have been harmoniously integrated for optimum synergies. Nowadays, Krones is synonymous with systems engineering.
Krones' success is based on a select few but crucial strategies: specialized knowledge of mechanical engineering and the customer sectors involved, a technical lead over its competitors driven by consistently high investment in research and development, production facilities featuring state-of-the-art equipment operating to the most stringent of quality standards, worldwide 24/7 service support, and most especially by the skills and qualifications of its highly motivated staff. More than 5,000 full and utility patents bear witness to the company's innovative potential.
Worldwide, Krones employs more than 14,500 people. Approximately 90 percent of its products are sold abroad. Company sales in 2016 totaled 3,391 billion euros. The group includes not only Krones AG (M-DAX), but also more than 90 subsidiaries and offices.
Web: https://www.krones.com
Facebook: https://www.facebook.com/kronesag
CAD Partner
CAD Partner GmbH was founded by Werner Heckl in 1989 and has established itself as an expert systems provider. The company specializes in the efficient use of 3D CAD software in plant engineering and construction. In addition to Smap3D Plant Design and Smap3D ScanToCAD, the independently developed product family includes the software Smap3D PDM for product data management with Solid Edge.
Editor:
Dr. Christiane A. Plank, CAD Partner GmbH
Am Marktplatz 7, 93152 Nittendorf
Tel.: +49 9404 9639-21
Mail: CPlank@CADpartner.de
Press contact international – for more information, interview, quotes or photos:
CAD Partner GmbH, Dr. Christiane A. Plank, Tel. +49 9404 9639-21 (Germany), cplank@CADpartner.de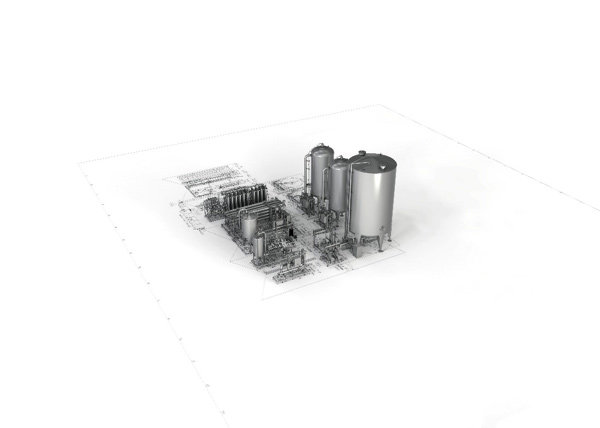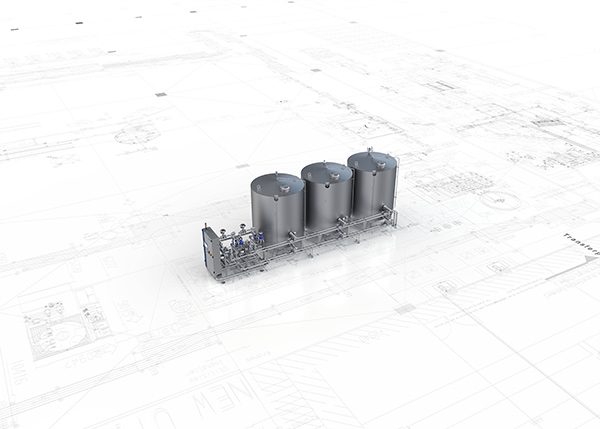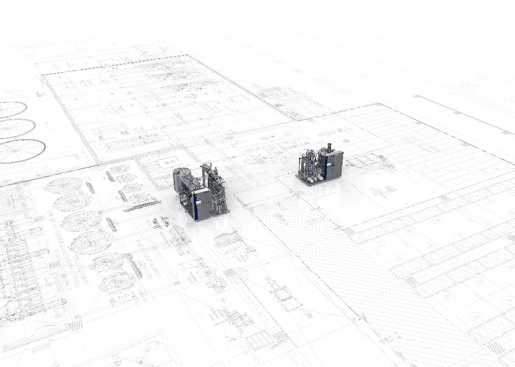 Headquarter Subsidiary Company
CAD Partner GmbH North and South America
Am Marktplatz 7 CAD Partner, LLC
93152 Nittendorf Waddell, AZ 85355, USA
Germany www.Smap3D.com
Tel.: +49 9404 9639-21
info@CADpartner.de
www.Smap3D.com
Subsidiary Company Hong Kong Subsidiary Company China
CAD Partner Technology (Asia), Ltd. CAD Partner Technology (Asia), Ltd.
Fotan, Hong Kong Shenzhen 518026, China
www.Smap3D.com.cn www.Smap3D.com.cn
Subsidiary Company China Subsidiary Company China
CAD Partner Technology (Asia), Ltd. CAD Partner Technology (Asia), Ltd.
Shanghai, 200126, China Beijing 100025, China
www.Smap3D.com.cn www.Smap3D.com.cn