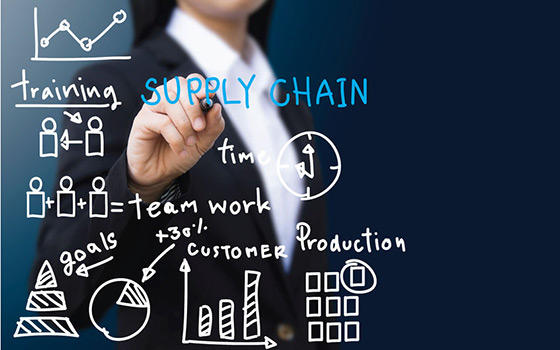 The US-China trade war has placed significant strain on businesses across multiple industries since the first tariffs hit in July 2018. And while some have weathered the additional cost, we are already seeing the effect these heightened trade tensions have placed on multinational supply chains.
With about $550 billion in Chinese exports now falling under tariffs of up to 25% – and no immediate end in sight – business leaders must now make a critical choice. Consider tariffs an unavoidable and costly burden, or rethink the design of their supply chain?
At least 50 businesses have already announced or begun the process of relocating production outside of China, according to a Nikkei survey. But while those moves might ease short-term pressure, they still come at a significant cost.
The last several decades of globalization have stretched modern supply chains. Both goods and finances flow across massively complex and far-reaching networks, and the process of taking a product from source to customer involves many trading partners and span multiple borders. As a result, up to 35% of the total cost of procurement is spent just on regulatory fees. The US-China trade dispute only heightens the pressure. Bain & Company indicates as many as 60% of executives expect a negative impact from the tariffs, while many are either actively redirecting investments out of China or planning to increase sourcing from alternative countries in the next year.
Any change to manufacturing and procurement strategies comes with its own set of risks and tradeoffs. And since we don't know if or when or how the trade tensions between the United States and China will end, it only increases the uncertainty surrounding any executive's decision to reorient the business. How do you know what impact reshoring or nearshoring will have on your transportation network, your inventory levels and, ultimately, your cost to serve? In what ways will a different set of tax codes, duties or future tariffs affect the bottom line?
The answers to these questions are not readily evident. And in a world where every move a business makes is heavily scrutinized by customers, shareholders, the media and even politicians, corporate leadership can't change its strategy on gut feeling alone. To get to the right answer, you have to do the work.
Supply chain data is the key to making difficult decisions
Much of the information a company needs to make a decision about its sourcing strategy or manufacturing footprint already exists in the supply chain. But for many enterprises, extracting that data to form a broader picture about cost remains locked away in siloed systems and functions.
In a complex, global ecosystem like a supply chain, any change to the network could have an effect further downstream. Before simply reacting to external pressures such as a change in taxes and tariffs, business leaders need to first establish clear understanding of the broader effect.
The challenge for most is that traditional methods to analyze market and supply chain data is a time-consuming activity. And by the time it's done, external factors such as tariffs might change.
Indeed, data is the key to gaining a better understanding and making more informed, intentional decisions about the global enterprise. But these analyses can't happen on a one-off, project-by-project basis. As more businesses have tried to make sense of the internal and external factors affecting their bottom line, it's led more enterprises to consider technologies that can connect across data sources to create a living digital twin of the enterprise as a means to test multiple scenarios and answer countless "what if" questions about their supply chain.
By adopting a digital twin platform approach to answering these questions, decision makers can look beyond just the surface level impact of a change to evaluate the interconnected effect across the organization. Examining end-to-end taxes, duty and tariff costs is just one way to better analyze cost. And by bringing it into the equation, businesses can also begin to look at how production levels or inventory, transportation lanes and final mile distribution affect the bottom line, the cost of making changes to the network, and make more informed decisions about the future shape of the supply chain.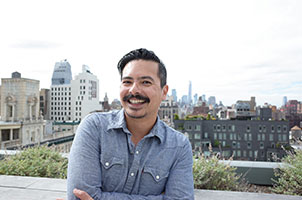 Matt Gunn is a Product Marketing Director at LLamasoft. With a background in professional sports, media and enterprise software, Matt brings a broad range of experiences to the world of supply chain and enterprise decisioning. Prior to joining LLamasoft, Matt led marketing for Infor's Supply Chain Management product suite, wrote for the Financial Times' business publications and hosted several successful podcasts, including the newly launched Adapt or Die.