February 13, 2019
Unemployment might be at an all-time low, but that doesn't mean the industries are without their problems. The manufacturing industry is facing a problem, and that problem is a skills gap in incoming employees. Job openings outnumber qualified applicants, and that doesn't look like it's going to change in the near future. One way manufacturing companies can help shrink that gap is to revamp their training programs.
Let's take a closer look at four ways to rework your training programs so they bring in more qualified applicants.
1. Change Your Recruitment Requirements
A bachelor's degree isn't the only way to get a job these days, even though generations of students have been taught as much. The reality is that more than 80 percent of individuals in the tech industry find a job in their chosen field without any formal degree. Qualified applicants don't necessarily have to come from a degree program — they can just as easily be found in training programs, apprenticeships or even in individuals who have been self-taught. Expand your recruitment process to include these individuals as a way of expanding your recruitment pool.
Not all jobs require a college degree. It's okay to hire someone who doesn't meet all the requirements. Allowing them to learn on the job can be a cost-effective way to bring in new hard-working talent. Building up skills with on-the-job training is beneficial in many industries. In many industrial jobs there are seminars and special certifications employees can work towards. IDEA was created in 1996 to help both managers and employees of all levels receive special certification in the garage door industry. Field workers, for example, regularly provide on-site maintenance and repairs. Having someone who can tell the difference between different types of door springs is valuable, but it's not a skill someone needs to have a college degree to acquire.
2. Encourage and Incentivize Continued Education
Recruits aren't the only ones who can benefit from an overhauled training program. Even existing employees can benefit from new and revamped training programs. More than 87 percent of millennials surveyed — currently the most significant percentage of working adults — believe professional development is essential on the job. They're more likely to remain in a career that offers them the ability to grow professionally than one that doesn't. Revamping your training programs can reduce employee turnover while creating a team that is the best in their field.
Don't just encourage your employees to continue their educations — offer incentives, as well. This isn't just good for your team. It can be useful for your company, too. The federal tax code lets businesses deduct more than $5000 per employee annually for education expenses.
3. The Importance of Networking
It's hard for educators to prepare the new generation of employees for the working world if they don't know what the various industries are looking for. These educators are relying on techniques and textbooks that are often decades old, out of date for the current state of the industry. If you're having a hard time finding qualified applicants in your area, the best thing you can do is take the time to network with educators in your area. Let them know what you think qualified applicants in your field need to know to succeed in the ever-changing industry.
If you're not sure where to start, the National Network for Business and Industry Association exists to help business owners network with local education professionals.
4. Start in High School
Millennials and, to an extent, Generation Z, have been raised under the illusion that the only way to succeed in today's world is to finish high school and go straight to college. While this might be the case for some fields, getting a degree is no longer the only way to secure a successful career. Instead of waiting for potential employees to graduate, why not start recruiting early?
Host trade shows and invite local high school classes. Make an appearance at career day. Start recruiting potential applicants before they ever graduate high school. Start in-house programs to train high school students who might be interested — let them get a taste of the job before they ever actually need one. Your imagination only limits the possibilities, but the goal is the same. Get high school students interested before they go to college and end up with tons of debt and a degree in a field they can't find a job in.
The skills gap will continue to grow as members of the Baby Boomer generation reach retirement age and take their skills with them as they leave the working population. Businesses need to make changes now to work on shrinking the skills gap and keep their companies running smoothly.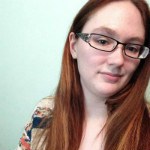 Megan Ray Nichols
Freelance Science Writer
Megan Ray Nichols is a STEM writer and the editor of Schooled By Science. She regularly writes for IMPO Magazine and American Machinist. For more from Megan, follow her on Twitter, @nicholsrmegan, or subscribe to her blog.