August 6, 2019
Roofs are an indispensable segment that can influence the residence overall experience. When touring in different houses, roofs are the fraction home buyers tend to disregard and rather focus majority of their attention on the all in all aesthetic it contributes to the whole house. The generalization of all establishments have roofs, makes the appeal of the structure less enthralling.
The common mistake of neglecting to view its state will lead to certain problems in the future. This portion of the house is essential to be built properly because it shields your home against heavy rain and snow, strong winds, scorching heat and extreme temperature. Also, it cushions the biggest asset you own. Roofs vary in type, style, or design. Some houses can have a gable type, mansard, hip, gambrel, skillion, flat, jerkinhead, combination and etc. It may differ from structure but it can also have different materials used upon its construction. Check this out: http://www.inspirationhouse.co.uk/roof-types-and-types-of-roof-construction/.
There is a wide range of materials readily available in the market. Selecting a certain medium for the fabrication of your roof can dependently rely on the climate of your location, the budget you allotted, and the aesthetics you prefer. It is also practical to keep in mind, that the materials have different longevity. Some materials can last longer than others. So this article is a heads up in case you prefer longer lasting materials to avoid early replacement or major repairs. In this article, we will be giving you insights about two different roofing materials.
Two Common Roofing Materials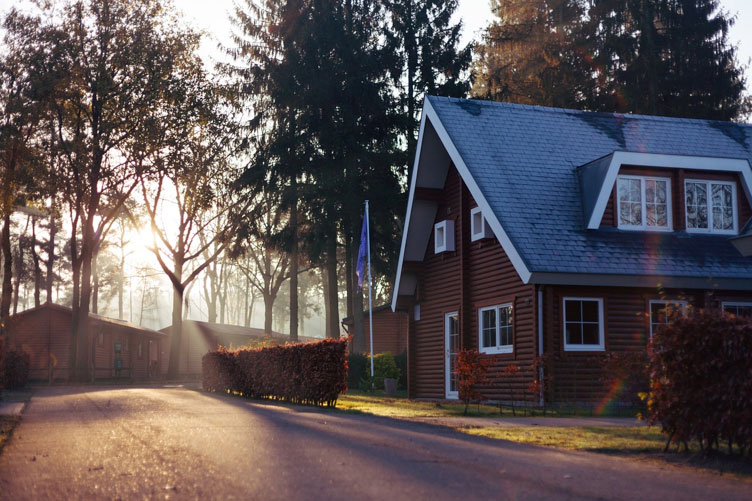 Shingles are single overlapping elements used to engulf a roof. This component is usually flat and rectangular in shape. It is installed by attaching each consecutive element overlapping the other piece below it, from the lowest point of the roof up to its ridge. Shingles comes from a selection of medium such as wood, metal, slate, plastic, and asphalt. But for this article, we will mainly focus on asphalt shingles (check this article out).
Asphalt shingles are the most common residential materials. It has known to have two kinds, the Laminated also known as architectural or dimensional and the three-tab shingles. Asphalt shingles is comprised of fiber glass infused with asphalt and is covered with ceramic or mineral granules.
The pros of this type of medium are that it has a broad range of colors, styles or designs available in the market. It can go with a range of architectural styles; it is also cost effective or economical which makes it favorable among homeowners. And because of its sustainability against weather conditions, it can adjust contraction during winter and expansion during summer.
Although upfront costs are moderate, this type of material has about 20 years of life span with proper maintenance attached. It's also faster to replace, when a roof inspection dictates the need for it. The quality and durability of the said material can vary depending on the different class of the medium. Dark colored shingles are more prone to discoloration in the long run and do not cater insulation unlike other materials.
Metal roofing has grown quite a reputation in recent years. This type of material is quite sustainable and more eco-friendly compared to other mediums, which is perfect if you're opting for a greener alternative. Its ultra-lightweight feature makes it viable to be layered above existing roofs, and this material can also be easily installed.
It comes in an extensive range of metals such as galvanized, coated, or stainless steel and aluminum alloy or zinc strips and copper. While steel and aluminum are the most widely used materials, other elements like copper and alloy can still be utilized. Metals are also ideal for places that are experiencing hotter climates such as tropical countries for the medium does not absorb heat from direct sunlight. Instead, it reflects, or mirrors back sun rays efficiently keeping the inside cooler. This quality can be extremely beneficial during the summer months.
This is why metal is quite favored by homeowners. Not only does it help prevent too much heat from penetrating the ceiling, it is also helpful money-wise. Homeowners can save a great deal of money just by cutting off cooling expenses – a nice deal for people who are concerned about their energy bills, indeed. The only con of this material is that the upfront cost is more expensive than asphalt materials. Although it is more on the costly side, metal roofing can last about 60 -75 years.