Industry 4.0 cloud capabilities allow family-owned LH Industrial Supplies to maximize efficiency.
By Kerrie Jordan, Director of Cloud Product Management, Epicor
Many family-owned distributors and suppliers have limited geographic footprints and meager budgets for IT infrastructure improvements. On the other hand, larger and more expansive international distributors can pursue expensive and advanced mass-scale IT infrastructures to digitize their operations. This can compromise year-over-year profitability for family-owned companies, as well as viability for the long-term. LH Industrial Supplies, a regional equipment supplier based in Lafayette, Indiana, has found that they are able to compete with much larger multi-market enterprises by embracing a cloud-hosted ERP software solution.
A common problem for 21st-century businesses
LH Industrial Supplies (LHIS) is known for being a general MRO (maintenance, repair and operating equipment) supplier and industrial supply house. Family-owned since the company's founding in 1978, LHIS sells and distributes products from hand tools to hydraulic hoses to the surrounding area.
Despite LHIS' strong reputation as a respectable and capable business that has become a fixture of the Lafayette community, the industrial supplier was struggling to compete with the valuable features offered by big box giants and retain the business of their locally-based customers. Many international web-based suppliers, like Amazon, offer capabilities such as shortened delivery wait-times, increased agility in last-minute order changes, and round-the-clock customer service. These capabilities can be difficult to match for family-owned and -operated businesses that use smaller teams of workers (LHIS has just 18 employees) and managers to perform the day-to-day operations.
Recently, Kregg Cheek, President of LHIS, decided to embrace industry 4.0 technological capabilities and lead the 20th-century business into the digital age.
Implementing the perfect ERP software solution for LHIS' business
Kregg knew that, with LHIS being a regionally-focused company that aims to faithfully serve their surrounding community of Indiana-based industrial businesses, he didn't want his team to be preoccupied with the hassle and time-suck of maintaining the servers and infrastructure of LHIS' website. Buying a standalone server to dedicate to a single company's website becomes costly quickly. Not only is it fiscally irresponsible for a smaller business, but it would require a small team of dedicated IT workers to maintain the server and ensure it operates at full capacity.
Knowing this, Kregg made the decision to switch online ERP operations to the cloud. "It made a heck of a lot more sense for me not to have to worry about maintaining all that equipment and everything on my end," Kregg said.
The Cloud Contributes Capabilities to Challenge Corporate Competitors
Cloud-hosted ERP solutions are often the cost-effective key that opens the door to a world of opportunities to improve operations for local, family-owned businesses across a variety of industries and markets.
After integrating into the cloud, LHIS processes orders much more quickly thanks to the accessibility of their ERP data in real time. As a result, the LHIS team can effectively manage sales wherever they are by rapidly reviewing necessary information – like the company's entire inventory – in real time. "I like being able to log into my systems anywhere I want to—whether we work at home, on the road, or on vacation," Kregg said.
Thanks to this increased flexibility when it comes to sales management and capabilities, the company has seen a 3% increase in revenue and overall productivity. This increase in revenue actually took place during a time period in which the company experienced a significant workforce shortage, as several employees recently left the company – showing that cloud-hosted ERP software solutions can maintain, and even improve, productivity in the face of a shrinking workforce.
LHIS has experienced significant improvements in the areas of customer acquisition despite a reduced sales team, ease-of-access to real-time operations insights, productivity and revenue management, as well as the cost associated with maintaining their ERP solution.
The rapid evolution of technology and the high costs associated with exploring and implementing technological ERP solutions can create a significant financial barrier for smaller distributors and suppliers to keep up with competitive business needs. However, by analyzing a business' current problems, determining the very best solutions to improve specific capabilities and adopting new technologies early, smaller businesses can focus their resources on the tools needed to remain competitive and continue to increase revenue and productivity.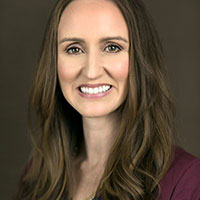 About Kerrie Jordan:
Kerrie Jordan is the Director of Cloud Product Management and Product Marketing at Epicor Software. An accomplished product strategist and marketing professional, Jordan provides deep experience in Software as a Service (SaaS), Enterprise Resource Planning (ERP), Supply Chain Management (SCM), Product Lifecycle Management (PLM) and eCommerce business software solutions in her role at Epicor.