How to boost profitability, agility and resiliency in a post-COVID economy.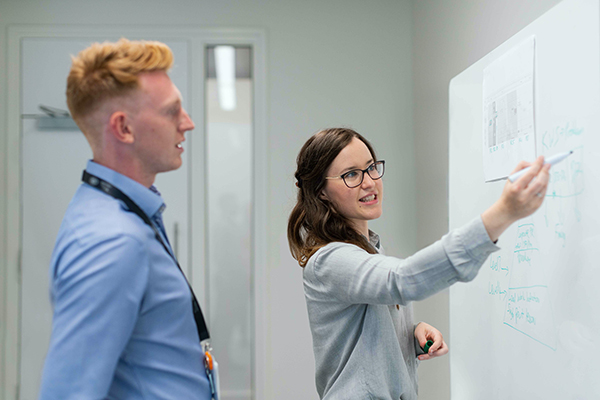 By Richard Lebovitz, founder and CEO of LeanDNA
Global shortages, increasing customer demand, mass customization, and globalization are challenges that are getting even harder for manufacturers to solve. These challenges are only worsened by many manufacturers' reliance on the status quo (the idea that manual processes, bad data, shortages, excess, and more that come with the territory of manufacturing, have been "working well enough").
The manual processes built 20-plus years ago worked effectively then, but they can no longer keep up with a growing economy that continues to be plagued by COVID-19 uncertainties and evolving market fluctuations. The need for manufacturers to find new efficiencies, reduce waste, and exceed customer expectations all while using as few resources as possible has heightened. Manufacturers are now realizing that the tactical processes and tools they have been using for years won't drive results forward anymore. In fact, nearly 75% of manufacturers say COVID-19 pushed internal pressure to digitally transform.
Embracing Lean processes and automatic daily workflows is the key to modern manufacturers' success. In today's fluctuating market, planning optimized inventory isn't enough; manufacturers have to execute the best actions as fast as possible to mitigate risk, free up materials, and deliver on time to customers. It's not just about planning for zero inventory anymore, but being able to quickly scale inventory up and down, adjust on the fly, and make the best possible inventory decisions for all aspects of the business at any given time.
Here are three ways Lean practices can drive resiliency and profitability for manufacturers in today's economy.
Avoid Shortages
Manufacturers have been navigating unexpected shortages long before COVID-19, but the ongoing pandemic is making disruptions even harder to control, especially when they seemingly happen all at once. In the past few weeks, manufacturers have dealt with a worldwide wave of the Delta variant, natural disasters in China and Germany, a cyberattack targeting key South African ports, and more.
The need to avoid shortages, especially today, often means holding onto excess stock. Contrary to traditional just-in-time thinking—where manufacturers keep just enough inventory on hand to operate—a modern Lean approach creates efficient ways for manufacturers to consolidate, harmonize, and analyze disparate inventory and demand data while at the same time establishing common KPIs across sites and ERP systems.
With this approach, teams can optimize inventory across single sites and multi-site networks, share inventory information and collaborate with suppliers faster, and standardize procurement processes with built-in workflows. This enables teams to balance and prioritize the exact items they need, instead of overordering the items they don't need, and to tackle urgent issues before they impede production.
Enable Prioritization with Actionable Intelligence
Collaboration within the supply chain is critical to determine what actions to take to ensure teams are hitting their on-time delivery goals. But collaboration becomes challenging when manufacturers use different platforms and rely on outdated practices to optimize inventory. Using spreadsheets to manage millions of dollars of inventory across thousands of parts is no longer sufficient to keep manufacturers ahead of market fluctuations.
By not equipping teams with sophisticated technology to do their jobs effectively, manufacturers lose over a million dollars a year (according to proprietary LeanDNA research). Examples costs include:
Wasted buyer time: $187,000
Carrying costs: $172,800
Managing shortages (labor costs): $191,000
Developing home-grown tool: $715,000
A Lean practice that incorporates actionable intelligence—data-driven insights teams can act upon—enables prioritization by taking the guesswork out of pinpointing the top priorities. Powered by AI, it automates and supports daily decision-making so teams can go beyond just seeing where problems lie to solving those problems with prescriptive actions.
Retain and Attract Talent
Even though U.S. manufacturing activity surged to a 37-year high in March of 2021, the industry has more than half a million job openings. Couple this with an already aging workforce, and the industry has a problem in terms of talent. In fact, 41% of supply chain professionals are unlikely to stay with their current employer over the next few months.
Facing a potential talent exodus, industry leaders can use technology to boost productivity when operating with a smaller workforce. For example, they can implement AI and automation tools in procurement operations that enable employees to spend less time analyzing outdated data. The time workers gain back allows them to focus on more meaningful and strategic work pivotal to a Lean practice, like ensuring safety stocks are at the right level and looking at where they can bring in other inventory. This creates a win-win situation: Workers are more productive and supported so they are less likely to leave, and companies can attract younger talent by equipping them with the modern solutions they crave.
Embracing modern Lean thinking is needed to successfully navigate the steady state of uncertainty that will remain a reality. When manufacturers use Lean systems to improve their materials management and procurement operation, they will engage in more strategic decision-making, adjust on the fly, and retain critical talent in times of labor uncertainties.
The result is a profitable business for manufacturers in which they deliver on time and maintain a resilient procurement operation.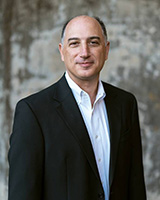 About the Author
Richard Lebovitz is the founder and CEO of LeanDNA, the only purpose-built analytics platform for factory inventory optimization. Built by lean experts, LeanDNA empowers supply chain professionals to dramatically reduce excess inventory, improve on-time customer delivery, and establish operational command.