By nature, working on a manufacturing floor comes with a higher risk of injury, but robotics can mitigate some of the dangers.
By Simon Whitton, SVP of Sales and Marketing at KUKA
In 2019, there were 395,300 reported injuries in the manufacturing industry. Many of these injuries resulted from trips, falls and slips, as well as overexertion and contact with dangerous objects and machinery. While preventative measures help reduce injuries, manufacturing still suffers from a lot of workplace incidents. That's a problem because on-the-job injuries hurt manufacturing workers physically — and their employers financially.
The use of robotics in manufacturing can help remove the likelihood of these injuries by addressing complacency and the dangers inherent to the jobs themselves, safeguarding the workplace and protecting workers from serious health complications.
Tackling complacency in the workplace
Complacent workers, or those who become immune to the dangers of their work over time, create opportunities for errors. In the manufacturing world, these errors can result in serious, or even deadly, injuries.
Approximately 95% of last year's serious safety violations weren't committed willfully. As workers become more comfortable with dangerous repetitive tasks, they invest less time and attention to the risks associated with completing them, especially when they're rushed or overworked. The continuous repetition of these routines inevitably places workers on a path toward a sense of false security.
In the U.K., 68% of participants in a recent survey thought that working hand-in-hand with robots without safety fences would improve manufacturing. This sentiment comes as no surprise: Working alongside robotics combines human talents like judgment and fine motor skills with robotic precision. These robotic solutions can also help reduce the number of complacency-related errors on the manufacturing floor.
They do so by taking over monotonous tasks, like assembly line work or palletizing, allowing workers to focus on higher-level duties that keep them more engaged. By combining robotic precision with human judgment, manufacturers can decrease the potential of complacency-based injuries on the factory floor.
Safeguarding the factory floor
The manufacturing workplace is a highly regulated space, filled with mandates designed to improve worker safety. But signage, warnings and barriers are often not enough to protect workers' safety because these tactics rely on workers' willingness to comply.
Robotic safeguarding systems protect operators, engineers, programmers and maintenance personnel by limiting their contact with hazardous machinery. This safeguarding relies on mechanical limiting and presence-sensing devices and sensors that keep workers out of harm's way when dangerous machinery is in use. For example, robots can sense when a human worker is near during high-speed or dangerous tasks and respond by slowing down or stopping the process entirely until the worker moves a safe distance away from the machine.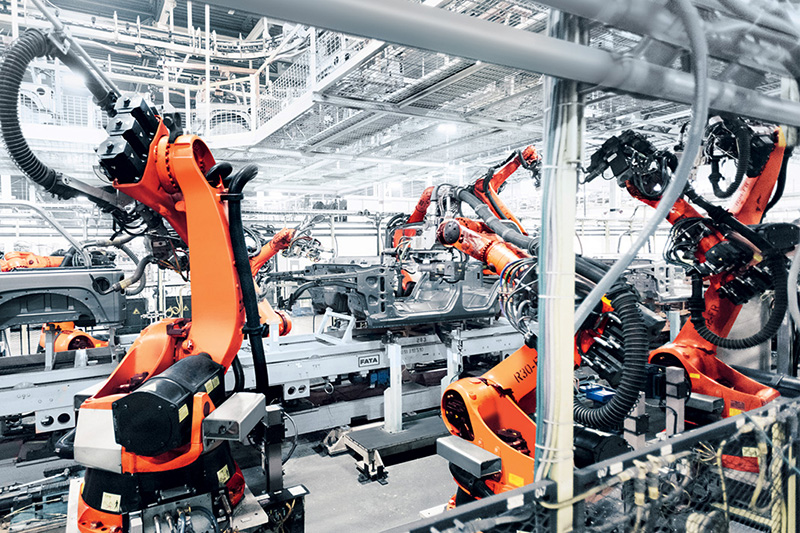 Protecting workers against health complications
Manufacturing jobs also require strenuous labor from workers, which can create serious health complications. Even after following suggested precautions, manufacturing workers face a high risk of developing health complications due to environmental factors, like heat and toxic fumes.
Manufacturing-related health complications scare potential workers away from joining the manufacturing workforce, which is already in the throes of a labor shortage. Nearly 90% of manufacturing companies are struggling to fill open positions. While the labor shortage is mostly the result of falling unemployment and a skills gap, the fact that manufacturing ranks third in workplace injuries likely plays a role in workers' hesitation to join the industry.
Robots are becoming increasingly capable of handling the dangerous tasks associated with serious health complications, protecting current workers and alleviating the fears of potential new employees. For instance, hand-guided robots can complete tasks under the control of a worker. Instead of having a worker directly interact with hazardous materials and machines, a robot can handle these tasks under the direction of a human employee.
It's no secret that manufacturing jobs involve serious safety risks. The nature of these positions increases the chances of injury, complacency and long-term health complications. Employing robots to do the dirty work solves many of the safety issues currently plaguing manufacturing workers, not to mention making these positions more desirable to new hires.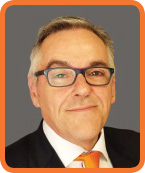 About the Author
Simon Whitton is the Senior VP of Sales & Marketing of KUKA Robotics in North America where he oversees KUKA's welding, electronics and mobility centers. Simon has more than 30 years of experience in the robotics and electronics industries and has extensive knowledge in robotics, electronics, manufacturing and more.
Simon previously was at Staubli and worked across the globe, including the UK, France, China and Japan, before settling in the US to work with KUKA Robotics.
Contact: www.kuka.com