Bracing for future shortages? Supplier diversity, data insights, and flexibility are keys to weathering the latest supply chain disruptions.
By Abby Jenkins, Product Marketing Manager, Oracle NetSuite
Over the past 15 months we've grown accustomed to morning news headlines informing us of the latest supply chain shortages. From diapers and toilet paper to furniture and plastic goods, consumer packaged goods (CPG) shortages reflect the magnified supply chain disruption caused by the pandemic, combined with decades of companies limiting inventories and leaving supply chains vulnerable.
The dominant practice of lean stock and 'just in time' strategies hamstrung many companies during the pandemic, as these businesses had to halt distribution lines, delay deliveries, and explain constant 'out of stock' messages due to lack of inventory.
Optimizing supply chains and inventory management isn't new. However, shortages at this scale present an opportunity for businesses – especially small businesses – to evaluate operations and take a deeper look at their supply network and processes, inventory, and customer demands. By keeping inventories lean, companies have traditionally been able to cut costs, pivot quickly, promote trade, and display more goods – but this strategy has proven it's not without its pitfalls.
While the pandemic wanes, shortages persist, and business leaders must ask themselves how they can better balance inventory levels and brace for future disruptions. With the right plan in place, CPG companies can better navigate ongoing supply shortages and mitigate risk.
Start with the right foundation
Often small businesses are at a steep disadvantage compared to larger companies simply due to scale. With a tighter cash flow and less resources to absorb oversupply or stockouts, small businesses must keep a laser-focus on their suppliers and stock on hand.
Small businesses are at an advantage, however, in their ability to be agile in the face of new challenges. This is especially true when the right platform is in place to enable more informed decision-making through real-time data that can be accessible anywhere. This is the benefit of adopting a cloud-based system.
Worldwide shortages stem from factors beyond thin inventories, including labor shortages and consumer demand fluctuations. Leveraging cloud-based enterprise resource planning (ERP) can give small businesses the power to sift through a confluence of events and gain a singular view of the company's supply chain and warehouse operations, as well as automate financial planning and management functions.
Combined with a commerce platform, this provides insights into all aspects of a business, like in-store point-of-sale, inventory, supplier management, and order management. With the right tools in place to better understand how the business is running and how customers are behaving, business leaders for consumer goods manufacturers can make smarter and quicker decisions driven by real-time data.
Add diversity to your supplier network
Oftentimes, supply chain resiliency comes down to supplier risk. To illustrate the potential domino effect facing small businesses, if just one supplier cannot fulfill an order, the resulting stockout could crush the cash flow of a small business – especially when margins are already tight. It's critical to add diversity to a supplier network to navigate future issues and gain the potential added benefit of finding items cheaper or closer.
Relationships with suppliers are very important, especially when it comes to coordinating a diverse network. The depth of a relationship with a supplier can determine how quickly a business learns of a supply shortage, and how much time they have to mitigate the issue or shift demand to an alternate supplier.
Consider your inventory planning strategy
While a just-in-time approach to inventory has helped allow small retailers and direct-to-consumer brands to keep costs down, the past year exposed weaknesses in this prevailing strategy as supply chains became more constrained. As some small businesses consider a shift to a 'just-in-case' inventory approach, it is not without its own risks, namely the potential for an oversupply of a product – resulting in a negative hit to cash flow.
The most important consideration in adjusting any business strategy is to avoid a kneejerk reaction based on past events. With the above in mind, small businesses can find the right balance to inventory planning, avoid painful supply shortages, and mitigate the risk of oversupply.
Increase inventory visibility
To avoid shortages, or even more problematic for small manufacturers, overstocking, it's critical to have visibility across each location where inventory is being carried – whether this is in-store or one of several warehouses. To optimize inventory usage and get products to customers in the quickest and most profitable way, inventory management software is key in helping to gain tighter control of the overall supply chain as well as keep track of sales, availability of stock, and fulfillment across multiple locations.
The result? Increased visibility allows manufacturers to look at inventory holistically, versus each location or warehouse operating independently. This allows businesses to hold less stock overall by leveraging multiple locations for backup inventory and deliver on the timely experiences consumers have come to expect by being able to provide a product, no matter it's physical location. Whether your business is primarily online or in-store, having visibility across inventory can help keep supply chain shortages and overstocking at bay.
In a marketplace as dynamic as today's, supply shortages will happen. For a CPG-focused small business, managing and preventing shortages to keep cash flow moving in the right direction comes down to having the right cloud-based technology in place, managing a diverse network of suppliers, and maintaining a flexible strategy to keep up with inevitable changes.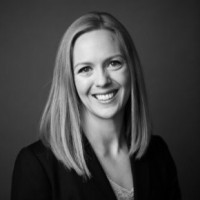 Abby Jenkins is Product Marketing Manager for NetSuite supply chain products. She is responsible for driving the go-to-market messaging and positioning for NetSuite supply chain solutions, including inventory and supply chain management, production management, warehouse, order and quality management.