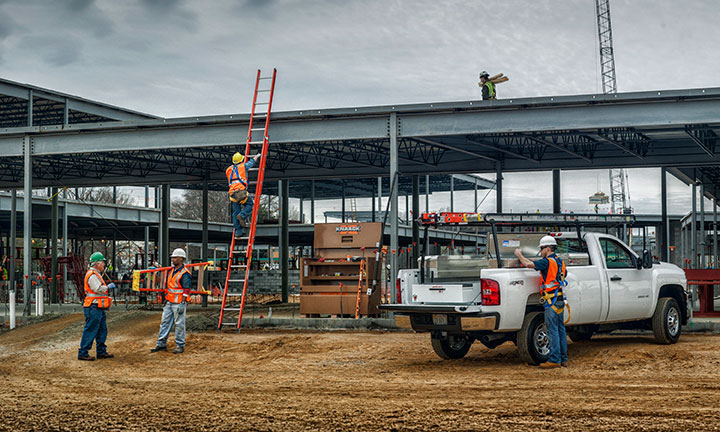 October 9, 2019
By Brian Kagen, SVP of Marketing and Product Development, WernerCo
WernerCo brands can be seen everywhere, including WEATHER GUARD® truck boxes and van storage solutions in work vehicles, KNAACK® jobsite storage boxes in the field, and Werner Ladders and Fall Protection products on construction sites. In media, sports fans can see WernerCo products during victorious moments of games; and followers of home renovation shows can catch an array of WernerCo products used both on and off set.
The global manufacturer is an established industry leader that has almost seven decades of experience in the production of access, safety, and secure storage products. WernerCo is known for being an innovative leader that serves both the professional and consumer markets. They partner with the world's largest retailers and distributors to provide end users with safe, quality products. WernerCo leads the industry with its commitment to world-class design, vertically integrated manufacturing and independent testing at its facilities in North America, Europe, Asia, Australia, and New Zealand.
A History of Innovation
WernerCo is a privately owned, fully-integrated manufacturer and distributor of access products, fall protection equipment, secure storage systems, and light-duty construction equipment. Representing 14 industry-leading brands, WernerCo serves over 100 countries through their 13 manufacturing facilities and 40 distribution sites.
WernerCo's products are known for their innovation, safety and durability. These attributes heavily influence product design and applications. WernerCo strives to live out their motto, "Trusted Everywhere Work Gets Done™," by being sensitive to the needs of their end users and by producing quality products that meet their needs.
Solving Customer Challenges
WernerCo's products demonstrate a rich heritage of design originality by solving challenges customers face. This has resulted in a series of game-changing innovations distinctive to their categories and have helped position WernerCo as a manufacturing leader.
For example, the WEATHER GUARD® Lighted Truck Box is the industry's first truck box with integrated lighting technology. It provides users with bright, dependable lighting that illuminates tools and equipment day or night, increasing productivity through visual aide.
Additionally, the Werner Blue Armor Fall Protection Harness was designed to specifically address suspension trauma. The Blue Armor harness includes Patented Relief Handles on the back-leg straps that allow users to shift their weight into a "Chair in the Air" position, which resembles a typical seated pose. Adjusting the harness while in a post-fall situation allows the user to reach a safe, seated position that instantly relieves pressure in the groin area–permitting better blood flow.
Werner is also helping professionals do more on jobsites, with less resources. The Werner Multi-Position Fiberglass Pro Ladder was developed to solve the lack of product versatility in the ladder industry. This lightweight, cross-functional multipurpose ladder reduces the need to carry multiple ladders to the jobsite, can be used in five different configurations and is permitted for use around electricity since it is built with fiberglass rails.
Leading Industry Trends
To elevate product development, WernerCo examines and understands the evolution of applicable industries. For example, a current focus of the WEATHER GUARD® brand is developing storage products to accommodate the U.S. migration toward high-roof cargo vans, which has the most significant growth in the van market. They recently launched a Custom Van Configurator that simplifies the upfit process from concept to installation by allowing users to visually and interactively build out custom van storage packages in a three-dimensional digital model of their cargo van.
"At WernerCo, our product development is centered around solving the real-world challenges our customers face," said Jim Caudill, Global CEO of WernerCo. "Staying on top of changing end user needs and trends is a critical component of achieving success."
Engaging with End Users
The most important aspect of WernerCo's strategy for global success is its commitment to engaging with end users to see first-hand how customers are using products. Product experience, safety of end users, and productivity are all integral parts of WernerCo's brand position.
Because safety is critically important, WernerCo works closely with OSHA and ANSI in the U.S. to help companies create safer work environments. WernerCo partners with leading industry organizations on an annual basis to create safety best practices, resources and training. In 2019, WernerCo trained over 25,000 construction professionals in over 260 training sessions nationwide as part of its Safety Stand-Down initiative.
A Future of Innovation
In September 2019, WernerCo made the strategic decision to move its global headquarters to Itasca, IL. – a city close to Chicago, a hub of international business activity. With the move to Itasca, WernerCo will be well-positioned to accommodate future growth as it continues to provide innovative products that are designed to solve the challenges faced by professional end users.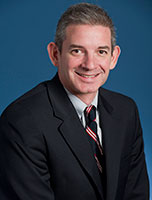 Brian Kagen, SVP of Marketing and Product Development