This spring, Amazon's B2B market potential was valued at over a trillion dollars. What does that mean for you as a manufacturer?
By: Andrew Walker, CEO of Shift7 Digital, the modern digital agency for manufacturers
What's bigger than Amazon when it comes to e-commerce? Nothing. Except, well… Amazon. Over the past several years Amazon has remained relatively quiet on their B2B ventures, but after they shared metrics at the end of Q1, it was reported that their B2B market opportunity with their Amazon Business platform could be as large as $1.5 trillion in the US and $2.1 trillion internationally. For context, this is larger than their B2C market – the website where you and I buy everything from paper towels to pacifiers. What does this mean for manufacturers? A few things, but at its core: Amazon is coming for your market share, and if you're not already working to compete against it, you're behind. But as with most things, it's just not that simple; let's break this down a bit.
The Double Edge of Exposure
In so many ways, Amazon has redefined the very idea of what ecommerce is and what it can be. It's already an integral part of many manufacturer's digital strategies, with plenty of manufacturers already selling their products on Amazon Business. It's been all well and good to keep it in the "back of mind" category, but with the recent market opportunity assessment of the platform, you can bet it's only going to continue to grow. The platform represents an interesting double edged sword for manufacturers: on one hand, it's a way to give their products digital shelf space on what will, eventually, undoubtedly be the largest B2B ecommerce space, giving them great reach and exposure, but on the other…
Not Just Shelf Space… Products
What happens when Amazon starts making their own inventory that competes with your products? You're likely familiar with Amazon Basics, Amazon's private label brand that produces everything from smartphone chargers to kitchen spatulas that are often sold for cheaper than brand name options, right next to those brand name options on Amazon's B2C site. With the Amazon Business news, this means the market should expect something very similar in the manufacturing vertical – picture everything from Amazon-produced fan belts to circular saws. And if you sell on Amazon, odds are, your products will end up on shelf space next to these less expensive alternatives, which doesn't bode well for your business. But what's the solution?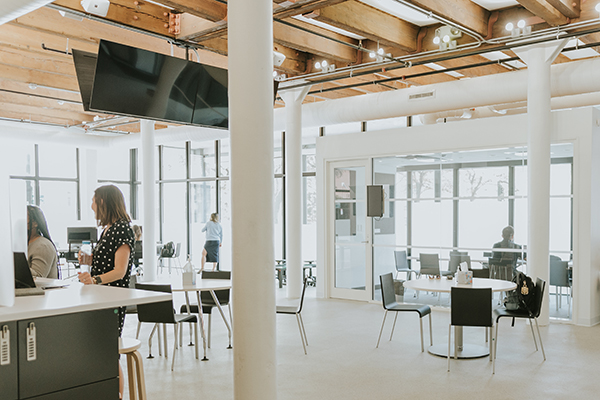 Plant Your Flag and Own Your Space
We'd never recommend that a brand's only ecommerce channel be their own website, but a brand's website can serve as the backbone of a strong digital strategy, as it can be a touchpoint the brand fully controls. This is perhaps more urgent than ever for manufacturers with the Amazon news. Manufacturing brands need a channel where they can position the products they want in the way they want, without fear of them being sold next to a less expensive version that's taking market share. The potential ROI for investment in this central backbone is tremendous, and must be a focus of any successful ecommerce strategy. A brand's website must make it easy for their customers to get in, find what they need and get out easily… as easy as, say, the largest ecommerce market in the world. Yes, brand loyalty still means something, but convenience is king, and convenience is what Amazon sells all day, every day – and that's what brands are competing against.
It's easy for manufacturers to see the news of Amazon Business as a "if you can't beat 'em…" situation, but it's so much more than that, and it's foolish to think that either succumbing the marketshare pull or ignoring it entirely is the solution. Amazon can be part of most every ecommerce strategy for manufacturers, but it's only a small piece of the full digital strategy puzzle. Without a comprehensive, ownable brand website, manufacturers have no hope of competing – and competition is the only way forward.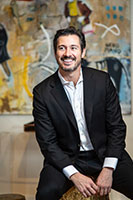 Andrew Walker, CEO
Andrew pairs his deep expertise in experiential design and marketing technology with extensive experience in digital communications across a variety of industries, including Financial Services, Manufacturing, Distribution, Retail, and Consumer Products. In today's ever-changing, high touch marketing landscape, Andrew's down-to-earth style remains constant. He leads with compassion, the desire to learn from others, and when all else fails, a sense of humor. His ability to make deep connections, innovate on the fly, and remain flexible makes him a uniquely collaborative leader.
Above all else, Andrew believes relationships matter most, a tenet that enables Shift7 to consistently drive business outcomes for their clients.
About Shift7 Digital:
Shift7 is revolutionizing the digital experience for manufacturers and their customers. Backed by a team of experts with deep industry insights, Shift7 truly understands the challenges and opportunities facing the B2B market today and delivers a customized, yet prescriptive process for partnering with companies as they evolve from a product-centric to a customer-centric approach. Shift7 is modernizing manufacturing to help businesses transform through digital marketing to drive connections, commerce and revenue.