If you are hearing this concept for the first time here is what you need to know about remote sales and why they matter.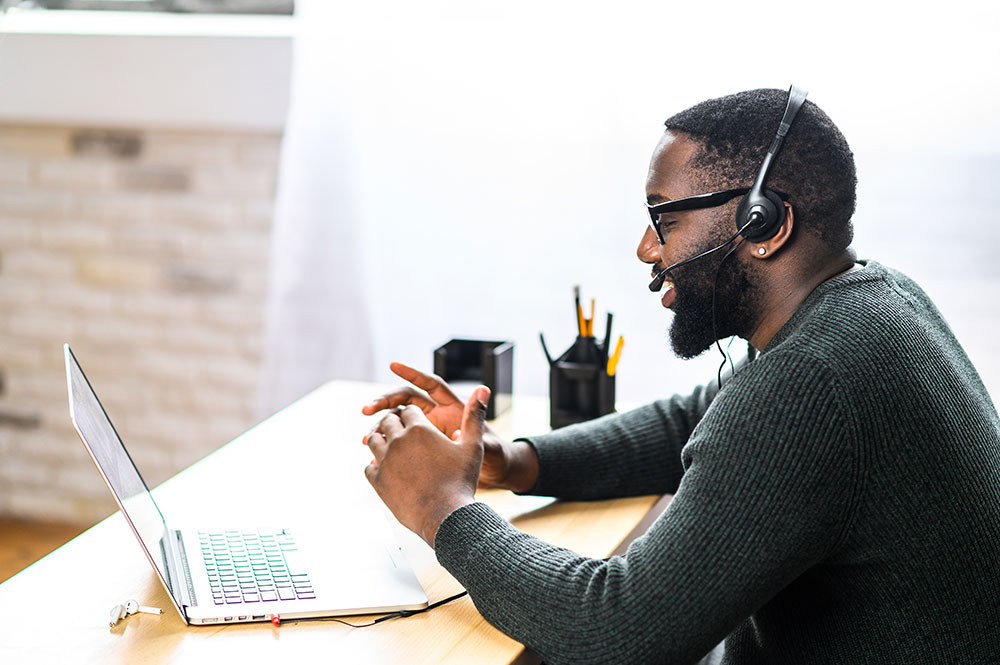 Given the economic, environmental, and health issues affecting the whole world nowadays, conducting remote sales can be one of the excellent options for your business to keep up. Whether you want to minimize the carbon footprint or the effects of travel restrictions, or reduce company expenses, you may find virtual selling an effective tool to sell your products or services and obtain more revenue.
However, if you're hearing this concept for the first time, here's what you need to know about remote sales and why they matter:
What Are Remote Sales?
Remote sales refer to a buying process wherein the sales transactions and conversations occur with both sellers and buyers in different physical locations. They involve the use of digital platforms when engaging with the prospects and persuading them to do business with a company.
On the other hand, if you want to better understand how remote sales can work effectively, below are a few things to keep in mind to ensure a successful transaction:
Technology Preparedness – One of the first steps to take is to prepare your technology tools. This means ensuring your network and devices are ready by checking your wireless router and rebooting all devices you need to use for the online meetings.
Eye Contact, Body Language, And Other Visual Cues – To become effective throughout the online sales process, it's important to get the most out of eye contact, body language, and other things. For instance, you should be sure to turn on your webcam and, if needed, position the photos of your participants below the web cam position of your device. This is to make it appear that you're observing eye contact with your audience. Also, it's essential that you dress appropriately, which means staying business-worthy on top even if you're wearing a pair of pajamas on the bottom.
As you can see, remote sales have become a popular tool for any business. Not only that, but the the impact of remote selling on enterprise sales and other types of business is something that any business owner shouldn't take lightly. Thus, if you want your company to be successful in this approach, be sure to know exactly how it can work best for your needs from beginning to end.
Why Do Remote Sales Matter?
Now that you're already familiar with what remote sales are, it's time to learn the reasons why they matter to business owners, like you. These can include:
1. Allow You To Respond To A Crisis Fast
The world is evolving, and, as such, you may not know what will happen in the future. Because of this, you should always be prepared to ensure your business can survive crises and easily recover. This is how remote sales become beneficial as they offer a business continuity plan, as well as open an opportunity for you to globalize your business even in the midst of crisis.
For example, if there's a crisis that restricts your company's ability to sell in physical locations, then, remote selling can be an efficient solution. Not only that, but it also allows you to engage with the marketplace easily with the use of online meetings and conferences. This means your business can offer continued sales team operations even in times when there are transit stoppages, inclement weather, and other forms of disaster.
2. Cost-Efficient
As a business owner, you certainly want to minimize your expenses while maximizing your profit. This is where remote sales come to the rescue. By selling virtually, you can save some money on office space, office supplies, and technical expenses. For example, you don't need more space in the office because your sales team can work from the comfort of their homes.
3. Help Keep The Sales Process Moving
When it comes to selling products or services, there'll always be this one dissenting voice that can potentially derail the sale. To avoid this from happening, you should keep a better sense of urgency by encouraging prospective buyers to keep the decision-making process moving forward. This is where remote sales come into the picture.
With online selling, your sales professionals can overcome this problem by conducting meetings and creating video messages to make sure the sales process keeps moving forward. For example, you don't need your prospects to go to your physical store to sort information out and correct the issue. By communicating with them online, you can keep their decision-making momentum high and inactivity low.
Bottom Line
With everything that's going on these days, adopting a more innovative way of selling is crucial for the success of your business. Luckily, with the information mentioned above, it's clear how remote sales can change the way your business generates profits, helping it grow in no time.

Philip Crawford has always been fascinated with web development ever since he was young and has dedicated his life learning about it. Today, Philip is a respected blogger in the field of web development who regularly engages with his readers through various online platforms.