Leveraging digital transformation can help manufacturing companies simplify complex IT challenges to achieve business benefits.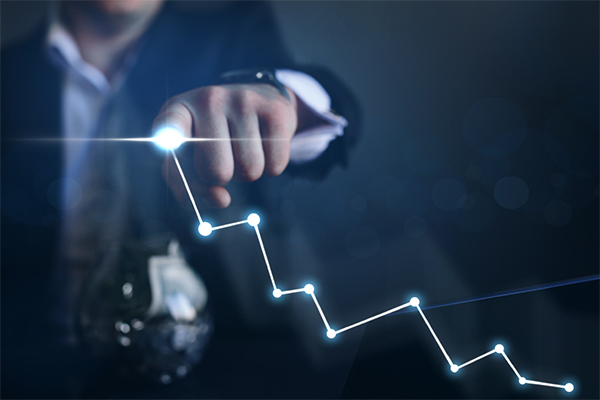 A continued trend defining industry leaders
IT is leveraged to improve all the digital touchpoints in the business. These consist of key interactions with stakeholders, customers, suppliers, and employees. Businesses must optimize and improve the value of information exchange between parties and start putting the drivers of this economic engine first; the customers.
To better demonstrate digital transformation, here's a great example. We started working with a gas producer that only had one SKU and delivered gas to their customers directly.
Upon looking at their overall customer interactions, the company realized that they needed to solve how to deliver their product in the middle of winter. The norm was for the customers to phone in their order, but this model wasn't working.
The company recognized their need for change and used IT to be more proactive; they built a portal. Measurement devices were integrated into their tanks, allowing them to see varying fuel levels. They were able to run rules around fuel levels to automatically deploy truck rolls for deliveries.
The company differentiated themselves in a very traditional market and improved their profitability by using business analytics. Their customers were able to self-serve and check on inventory levels which enriched their overall experiences. Analyzing their customers and business as a whole was a game-changer for this company; allowing them to reduce truck rolls and significantly increase profitability.
Strategic, customized & well-planned IT transformation
Every business is different. Organizations must take time to understand their pain points.
It's best to map out the end-to-end interaction with customers and suppliers. Once understood, a success map is built, helping to refocus which elements will garner the quickest return. This alleviates the risk of painting yourself in a corner and becoming too dependent upon a particular tech stack or strategic direction. With cloud and microservice architectures, various elements can be built much like a jigsaw puzzle, allowing for both operational independence and integration. By looking at this holistically, businesses can build out more than one part of the map and connect all the pieces together. True digital transformation exists at the balance between long-term vision and progressive tactical steps needed to get there.
Barriers and how to overcome them
The biggest barrier is understanding the art of the possible.
There's a certain dynamic at the C-level where they want changes to be implemented, with the desire for improvements to all the digital touchpoints. Therein lies a communications gap. IT needs to be agile to properly understand the business needs. To keep up with a rapidly changing world that comes with new technologies and vulnerabilities, it must be willing to adapt and shift.
It's imperative for companies to get educated and to bridge the gap between their business and IT. Hiring an advisor that has the skill set to define and connect the business and the technology road maps will unlock opportunities to grow revenue and increase margins.
The other barrier is evaluating the benefits of digital transformation without understanding its ROI. Core systems need to be secure and running first before digital transformation can begin. Building an ostentatious portal and integrating data analytics cannot be realized if the foundation isn't secure and resilient.
Future-proofing applications, systems & infrastructures
Legacy systems need to be maintained and in good working order. If not, a modernization or transition plan should be developed to address legacy systems as part of the overall transformation effort. Organizations tend to forget that commitment across the entirety of their tech stack is key, and that they need to spend the appropriate resources and time to move forward.
We define a modern IT stack and what it looks like, perform Gap analyses and cloud readiness assessments with a customer's current environment, and start tackling the journey gradually. As many customers have a long-term plan towards cloud adoption, oftentimes a Hybrid IT environment is required as part of this step-by-step effort.
Learn by simplifying complex business needs
Take time to get educated. Work with providers and talk to companies who had the same experiences in your market. Some companies also offer free consultancy. Outside of self-learning, bringing in the right partner to help you will impact your productivity and guide you to your goals.
Companies refusing to adopt digital transformation
Adopting digital transformation can be a competitive advantage and for companies with multiple SKUs and different supply chains, there is an opportunity cost associated with not investing in digital transformation efforts. A lot of these initiatives end up paying for themselves with the costs saved and efficiencies gained by the business. What you invest in IT can often be a one-time investment that results in many years of success that's well worth it.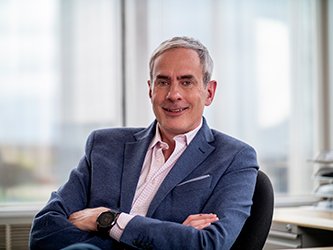 About the Author:
Robert Offley founded Centrilogic in 2007 and has since successfully grown the company. He believes in leveraging the power of IT to help customers realize their digital potential.
A winner of the Entrepreneur of the Year award, Robert has over 20 years of experience in the roles of President and CEO, successfully building businesses in the IT industry. Prior to Centrilogic, he led Fusepoint to become a national provider of managed services. In just 3 years, he grew the business to achieve sustained 170% year-over-year growth. Prior to Fusepoint, his leadership at PSINet resulted in the company becoming a leading provider of hosting services in Canada.