Here are some features that field service management software includes that benefit your company.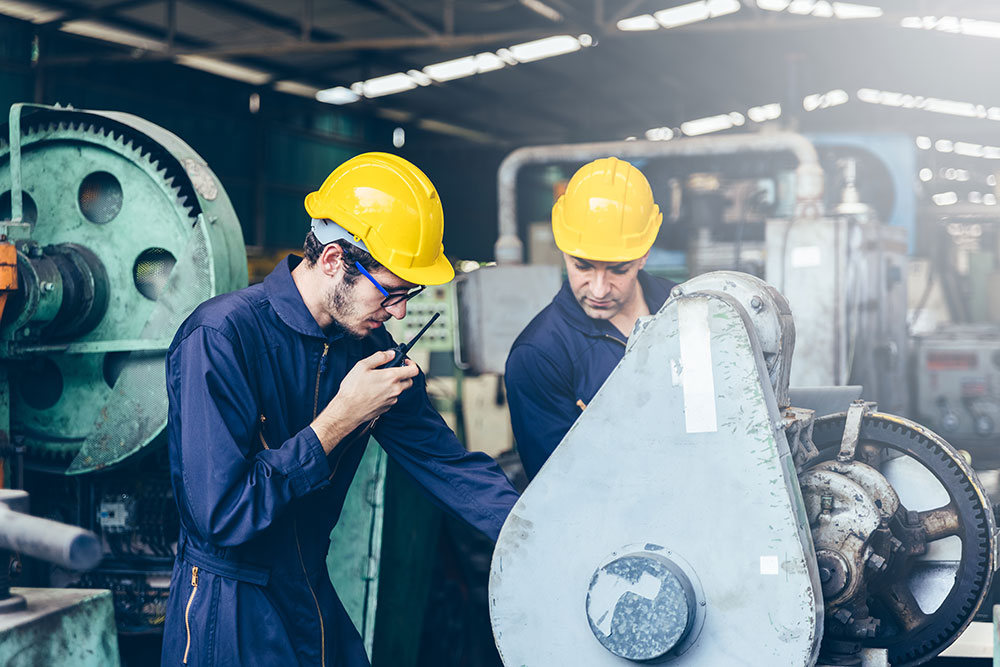 Are there any possible ways you can do to make Field Service Management easier and transparent for both the clients and the management? Yes, there is. To give you a better idea, Field Service refers to services performed outside your company property, hence in the "field". Field service involves sending off your contractors and staff to different customer locations to repair, install, and maintain equipment.
With the type of service your company is offering, you need to have a Field Service Management. FSM is used to manage your field service operations regardless of the location. You can only do this management conveniently if you use field service management software.
Through FSM Software, you can easily track your client's requests, collect field data, personnel's status, and operations visibility. Here are other common features that field service management software includes that benefit your company:
1. Quality customer service and increased efficiency
Way back when technology wasn't applied in field service systems, technicians (or other types of field workers) had to check in first to the company office every morning to collect work orders and file paperwork before traveling to their designated job site. This habit only resulted in increased waiting times of the clients, costly vehicle consumption, and more chances of human error; thus, resulting in compromised customer service.
Through field service management software, it streamlines work orders between the fieldworker and the company office. Communication is now easily available through the mobile apps of FSM Software to manage work orders, automated dispatch, and scheduling. Not only is this beneficial for the field workers by saving their time, but this also increases customer satisfaction.
2. Inventory management
Thanks to the inventory management feature that FSM software provides, Field service companies now have the freedom to decrease their warehouse stores. The FSM Software can quickly show you up-to-date data on which tools should be restocked more often than others. The collected data helps the purchasing department to order smartly while minimizing costs.
3. Work order management
Your company's work orders are the lifeblood of your field service operation. The work orders are the job details created by your clients and must be passed unto your set of field workers. Without the FSM Software, you'll mostly rely on the paperwork that has a higher risk of data loss, duplicate entry, or wrong data retrieved.
That is why field service management software is made to solve these problems by digitizing the whole system. The office and field workers can now conveniently make new work orders, or search existing work orders for reference. Moreover, your company can easily transfer a work order to any of your technicians without having them physically check in your office.
4. Dynamic scheduling and dispatch
To make this possible, you must install GPS devices on your worker's devices or company vehicles. Through this, it allows you to identify their current status and location, and assign to them the nearest work order to decrease the client's waiting times.
The FSM System Software can be updated in real-time. It can also be programmed to automatically re-assign work orders to other field workers when your other technician or engineer is unable to fulfill the task due to various reasons.
5. Route optimization and vehicle maintenance
Field service companies operate plenty of vehicles for their delivery services, as well as transportation for some of their field workers. Through the FSM Software, you can automatically track your vehicle's fuel consumption, as well as its condition if it's scheduled for maintenance and repair. Vehicles that are regularly scheduled for maintenance are less likely to experience major damage or repairs.
Moreover, FSM system software includes route optimization in which you can quickly map out the best route between jobs to prevent longtime drives and idling employees who stray from the route.
6. Know your business better
Through the field management service system software, it's way easier for you to check your business' key metrics and analytics anytime. Some of these vital data include the number of jobs scheduled and completed per day, travel time, duration time of the job, and much more. Overall, the software exposes your company's weak points. By then, you'll know how you can enhance your field service operations.
Application
Field service is now becoming a competitive industry especially when customers are now more selective about the services and products they pay for. To keep your company at the top ranks of service providers, you must provide fast delivery, efficient solutions, and quick execution of quality services. Thankfully, field service management software has made it possible. It is now an important tool you must have for your company's survival and consistent competency.

Louella Buckner has been blogging about business since she was twenty years old. Not at thirty-two, Louella has gained many readers from different parts of the globe because of her ability to write witty and informative business-related content.