Businesses are still grappling with managing the effects of a global pandemic. Here's what manufacturers need to know for 2022.
There is a meme circulating on the Internet about 2022 sounding like 2020 too – definitely not what anyone is hoping for this year. It took only a few days into 2021 to wash away any hopes that the new year would be the end of a period that will be rich fodder for books, studies and possibly movies in the future. Very quickly we realized as a collective that 2021 was just going to be a continuation of "what new normal do we have today?"; another year where to expect the unexpected was the most sensible thing to do.
And as 2021 rolled to a close and the inherently human nature of most started to shine with a glimpse of hope into 2022, it did so this time with a measure of caution and less bravado for a new year. We have, to put it in terms everyone can relate to, been there.
So, what is in the cards for 2022 this year? What can organizations around the globe expect this time around? Will it be another 2020 spin-off? Or is this the year where we can finally start getting our lives back together as many hoped we would at the beginning of 2021?
The impact of the great resignation is here to stay
There are few things that most people could point as unique to 2021 but it's hard to imagine the labor market ever going back to what it was prior to the pandemic.
And while this is having more impact in some industries than others, it is without a doubt impacting all to some degree. Workers feel empowered to demand a change in the status quo and many companies are listening.
But the shift for manufacturers is more subtle in this case. Whereas in the past the image of a company drove how consumers preferred one brand over another, it is now expanding to how these companies treat their employees. It's not hard to imagine how this shift will be felt not only in B2C but also B2B when the same people now looking for better jobs will prefer the companies that fared better during the pandemic thanks to how they protected their teams.
Digital Transformation will continue to gain importance and relevance
It's very simple: companies that do not invest in processes, tools, and resources to streamline, automate, enhance, and enrich the way they do business will be relegated and left in the past. Simplicity and adaptability are paramount. Solutions that enable teams to streamline their processes, expand the scope of influence and allow to capture bigger opportunities is at the center of these initiatives.
In a world where organizations have realized the benefits of virtual meetings, cloud solutions, and data to support their operations, it is clear that investing in these areas will continue to be the only way forward.
The benefit of increased agility and capacity is being able to be more strategic about the business. This will help companies identify opportunities in the market and will allow organizations to capture better deals. It will also help companies with the great resignation, as automation can help drive increased productivity.
Supply chain issues will persist and drive a reinforced approach
Manufacturers have certainly felt the impact of the supply chain crisis in ways that are not yet fully realized for the rest of the population. This will drive a renewed interest on understanding the weak points on the entire manufacturing operation and put in place better controls to detect issues earlier and set protocols to deal with them.
The level of disruption will not abate this year as new variants of COVID manage to keep people on the sidelines recovering from sickness (even if with milder symptoms) so it'll be hard for any companies that have not yet managed to find alternatives to do so now.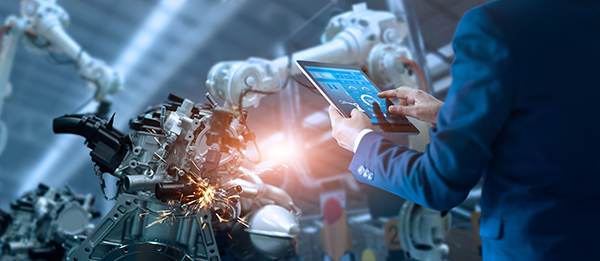 So, what can manufacturers do?
The landscape is far from bleak. While hard, it is not impossible to address some of these key areas. As some would say "when the going gets tough, the tough get going."
Make your process more transparent
Understand where the weak points are. If your teams are focused solely on creating reports that will make things look rosy for leadership, then you are going to suffer the impact of hidden issues and will be left with little to no time and opportunity to address them. Be real, focus, and implement a no-bullshit policy.
AI and Machine Learning are more than buzzwords
The purpose of AI and ML go beyond "future proofing" your operations. They are meant to think beyond the constraints of people that are too close to the process. An AI model is driven by data and informed by business rules, meaning it will provide an unbiased approach to capture opportunities, and in many cases these opportunities will come from unexpected places.
Invest in solutions not just software
The value of a connected enterprise is hard to underestimate. Along with a more transparent process, being able to connect the inputs from one step to another will go beyond reducing errors and streamlining operations. It will create capacity and the ability to think more strategically.
In the end, manufacturers have a lot of opportunities to tackle this new year and come out in a much better position than last year, with the right solutions, a clear understanding of the risks that our world is facing right now 2022 does not really need be like 2020 too.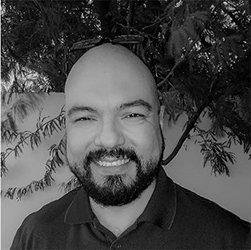 About the Author:
Jose Paez is a solution strategist at Pricefx, focused on the manufacturing industry. He brings more than 12 years of experience in pricing, analytics and pricing analysis from his tenure at Honeywell Aerospace. Paez held various roles at Honeywell in different functions around data science and pricing, including spearheading the creation of segmentation and optimization models for the entire product portfolio. He is passionate about pricing as a way to deliver value to organizations.
Contact:
www.pricefx.com