Industrial enterprises increasingly seek end-to-end vendors to implement digital transformation initiatives to solve industry challenges.
By: Keith Higgins, VP of Digital Transformation, Rockwell Automation
The Iast decade saw the emergence of digital transformation and its increased implementation through Internet of Things (IoT) deployments across industries. As we enter this new decade, we'll continue to see industrial organizations make even greater strides toward achieving success in digital transformation as they continue to refine and improve how they employ the industrial IoT (IIoT). This piece will explore the digital transformation trends we can expect to see in 2020 and beyond.
Digital transformation scales
This year, we'll see a shift in the perception of digital transformation projects. Beyond exploring the benefits of data-driven solutions, organizations will move toward understanding how these projects can be leveraged to scale smart factory initiatives. As 2019 saw a 400% growth in digital transformation projects moving through the post-implementation stage (per a recent Rockwell Automation study), it's clear we'll continue to see digital transformation projects launch and mature in 2020. As projects scale, we can expect industry organizations to face the following challenges:
High volumes of industrial infrastructure becoming integrated/connected
Orchestrating multi-site rollouts
Tighter OT/IT integration as more OT infrastructure (devices, production lines, plants) are tied into digital transformation initiatives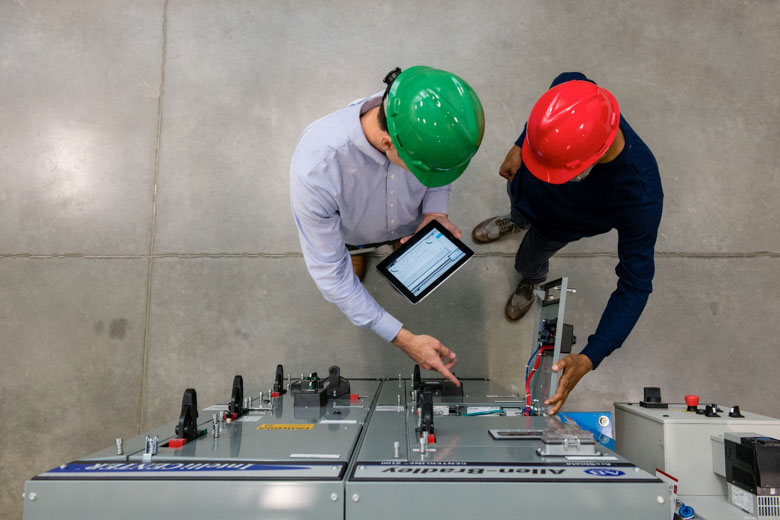 Customers seek single vendor solutions for digital transformation initiatives
As IIoT systems become increasingly complex, deploying and maintaining digital transformation initiatives becomes progressively harder for industrial organizations. To simplify the process, companies will continuously seek solutions that can support wide-scale deployments from start to finish. A recent Rockwell Automation survey found 57% of respondents said having an end-to-end solution provider was extremely important for their digital transformation initiatives.
It is critical for organizations to be able to collect massive amounts of data and transform it into real-time, actionable insights in order to get the most value from digital transformation projects. To power these initiatives, companies need a complete solution that can simplify technology deployments and achieve timely results. Vendors that provide a one-stop-shop for services, solutions and updates to the entire IIoT ecosystem – or vendors that leverage partnerships with other vendors to create unified solutions to serve customer needs – will be favored when deploying digital transformation projects.
These solutions power IIoT initiatives through seamlessly integrated industrial systems, which in turn allow raw data to add business value. Customer demand will drive more vendors to offer full-stack solutions to increase digital transformation success and project ROI.
Four key use cases drive digital transformation
"How should digital transformation projects be leveraged to obtain the most value for our organization?" will be an increasingly common concern. Companies will identify and prioritize digital transformation use cases that deliver the highest ROI and align best with company goals. The most popular use cases for digital transformation efforts will include:
Scalable production management. Factory operations and enterprise systems must work together to ensure the transformation of raw materials into finished goods. This includes maximizing production forecasts, uptime and throughput, optimizing production for changing recipes and operating conditions, ensuring high product quality, improving OEE KPIs, and more.
Digital workforce productivity. To combat industry challenges around skills shortages, labor costs, and rising production complexity, organizations are increasingly implementing digital workforce productivity solutions. For example, leveraging augmented reality ensures workers are properly trained/re-trained, improves productivity and safety and reduces labor costs.
Asset optimization. Predictive maintenance insights and real-time asset health monitoring can significantly reduce production downtime while maximizing asset performance, utilization and useful life. This lowers maintenance, equipment and repair costs, while reducing average time to repair and improving first-time fix rates.
Real-time operational intelligence. Incorporating real-time visibility, actionable insights and powerful analytics into factory operations reduces costs while increasing performance and efficiency. This also enables standardized KPIs to measure operational consistency and gains across operations such as improving inventory turnover and reducing scrap.
With the IIoT expected to add $15 trillion of value to the global economy by 2030, we can expect industrial enterprises to adopt increased digital transformation efforts throughout this new decade to improve efficiency and implement practical solutions to industry challenges such as labor shortage, skills gaps and production complexity. By leveraging real-time, data-driven insights, we'll continue to see workforces be increasingly efficient as industrial enterprises leverage this data to make more informed, productive decisions.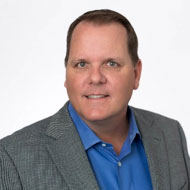 Keith Higgins is Vice President of Digital Transformation at Rockwell Automation. He previously served as Vice President at FogHorn and CMO at RiskVision until its acquisition in 2017. Higgins was also an executive at Symphony Teleca Corporation, an IoT and connected services company, where he played an integral role in the doubling the company's revenue leading to a nearly $1 billion acquisition by Harman.