Manufacturers have a tendency to hold onto legacy systems that are siloed and often cost more money to maintain than one, integrated system.
By: Jeanae DuBois, Director of Growth Marketing, Shift3 Technologies
When looking at an organization's growth, full customer relationship management (CRM) deployment is the most efficient and cost effective option. But, many manufacturers don't know when to make the move from custom solutions to Salesforce. A company that is scaling for rapid growth benefits the most from CRM integration, but you don't want to wait too long and make the switch painful. Making gradual transitions to Salesforce removes the kinks of having large operational overhauls and learning new processes quickly.
According to a report from CBInsights, despite representing 11.6 percent of U.S. GDP, manufacturing remains an area of relatively low digitization. In 2017, 76 percent of manufacturers reported having a smart factory initiative in the works, but the adoption of technology is slow. In addition, many executive-level conversations about automation solutions don't take into consideration how new software will integrate with their manufacturing process, or impact their customers while new systems are integrated.
In order for manufacturers to provide a seamless customer experience, they need integrated solutions that help them better understand customer needs while improving visibility across the entire value and/or supply chain. Without connecting and streamlining the process, it can result in inventory stockouts, build ups, increased warehousing costs and reduced operating margins- all of which negatively impacts revenue.
Even if a company does decide to implement a digital solution across all their divisions, they might not know where or how to start. Custom software is a great option for organizations implementing new systems, upgrading existing ones or connecting software from different parts of the organization to make everything "smarter." Custom software is affordable, personalized and can provide a higher level of support and maintenance. These are key features for manufacturers just venturing into digitalization.
While custom software will get you started down the right path, at some point managing different solutions will become unwieldy as your operation grows. The tipping point is hard to pinpoint, but just be aware that if you are growing, you will soon need to consider a fully integrated CRM platform to keep producing at optimum levels.
One of the biggest challenges manufacturers face during digitization is the separate platforms set in place that coordinate processes for every part of their business. The use of different platforms for each section of your businesses creates a number of processes and attempting to unite multiple streams of information becomes that much harder. The added difficulty of being able to effectively process and manage orders received, with a forecast of demand for their products, communicating with sales teams, accurately delivering information from top to bottom of the organization can then become impossible. If your platforms aren't speaking to each other, you're missing vital efficiency opportunities and creating blindspots that can lead to loss of revenue.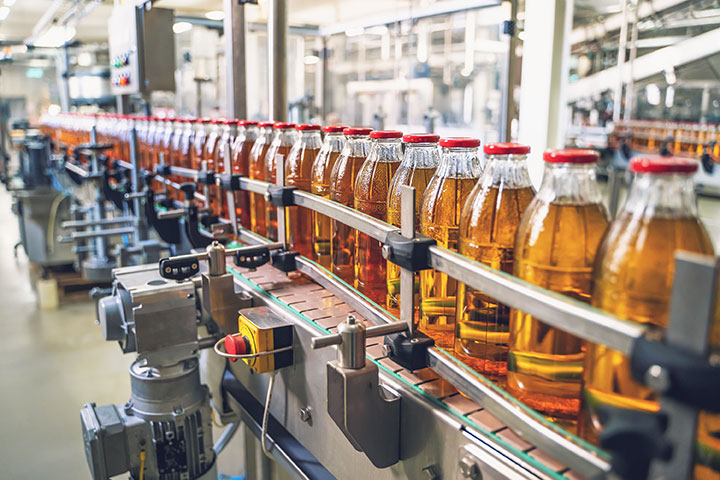 For example, in 2001, Ingersoll-Rand, a $10 billion diversified manufacturer who makes Club Car, motorized golf carts started showing signs of slowing sales and saw revenue begin to fall as the economy became unfavorable to the golf industry. When this occurred, management lacked the specific manufacturing analysis needed to explain slowing sales and areas in production that could shift based on the new, slower demand. Prior to CRM solutions, it was the responsibility of individual reps to make sales forecasts using only guesswork and manual spreadsheets. And the individuals making these forecasts had no insights into the production process. After implementing CRM, Club Car was able to successfully automated its sales operation, significantly improving both customer service and business decision making.
The manufacturing industry depends on predictability. As its capital-intensive businesses often have complex physical operations, these cannot be quickly or inexpensively modified to meet changing customer demands. Unfortunately, operations teams aren't always aligned with sales representatives to ensure they have a single, real-time view of all aspects of their customer relationships. Critical customer insights are often captured across spreadsheets and multiple ERP systems, where they remain siloed. This outdated process can negatively affect service level agreements, account performance and ultimately the ability to accurately gauge demand.
To embrace a technological fix to this problem, most think that only a custom solution could meet the unique needs of their business, but that's not the case. In the last half of 2019, Salesforce launched its Manufacturing Cloud 9, which promised to deliver more transparent and predictable outcomes to the industry. By deploying this type of technology, companies are able utilize out-of-the-box features in ways that are unique to their business, as well as streamline everything from sales agreements to resolving product issues. Companies can centralize all their data into one dashboard that creates a holistic picture of the operation, allowing for better decision-making, increased productivity and reduced loss.
To overcome these challenges, many manufacturers leverage Salesforce and custom CRM solutions to handle front-end data while enterprise resource planning systems engage in critical back-end information. Solutions like these have capabilities that incorporate sales management, marketing automation, partner relationship management and customer service. CRM platforms help companies manage customer accounts, track sales leads, conduct and monitor marketing campaigns and provide service post-sale—processes that weren't a part of the manufacturing business model ten years ago. Manufacturers all over the world are rethinking the way they do business. Companies are undergoing digital transformations to keep pace with their customers and their competition.
About the Author
Jeanae DuBois is an accomplished marketing and branding leader with over 20+ years in the industry. Joining Shift3 Technologies in September 2019, Jeanae manages an integrated marketing team, focusing on in-bound and outbound marketing strategy, campaign execution, branding, client development, public relations, corporate events and internal sales enablement.