What the world can learn from Puerto Rico to stop COVID-19 and keep businesses going.
By Rod Miller, CEO, Invest Puerto Rico
As the world faces a historic outbreak with the coronavirus pandemic, government representatives and business leaders are struggling to find a viable solution to end the crisis as quickly as possible. Meanwhile, everyday citizens are seeking ways to continue providing for their families and keep safe. The turmoil the situation is wreaking on the financial markets, industry and daily life on a global scale is unprecedented in modern times. Though a full recovery in the near term is highly improbable, with preparedness and robust prevention measures, the most resilient economies will rebound faster and emerge stronger.
Case in point: Puerto Rico. The island, a U.S. territory in the heart of the Caribbean, has experienced a series of major catastrophes in recent history that have equipped its public sector, business community and residents to weather just about anything. Events such as the H1N1 outbreak of 2009, the Zika scare of 2015, Hurricanes Irma and Maria (2017) and the earthquake activity of this past January have not only put Puerto Rico's resiliency to the test; they have elevated the island's state of preparedness and capacity for decisive action in the face of potential disaster. The current COVID-19 concern is no exception. When the potential impacts of the coronavirus became clear, Puerto Rico's "muscle memory" kicked into gear and residents and leaders alike took decisive steps to minimize impacts and move forward with focus and determination. Puerto Rico is already applying expertise earned through these past experiences to protect its residents and respond to national needs.
Governmental Response
Puerto Rico was among the first jurisdictions in the world to implement social distancing not as a recommendation, but as a mandate. When enacted, it was the strongest proactive response to the impending crisis of any U.S. state or territory. An executive order establishing a curfew and island-wide quarantine was issued before the first case of coronavirus was confirmed. The quick response to COVID-19 is like that of island nations such as Singapore, Taiwan and Hong Kong, highly developed economic centers aware of their need to optimally protect their isolated geography. Experts concur that these actions help flatten the curve of the contagion. This allows medical facilities larger bandwidth to manage the flow of patients, ensuring a greater likelihood of access to needed medical equipment, and ultimately lessening the negative impacts of a devastating pandemic.
While the priority of many countries right now is containment, Puerto Rico is moving ahead to maintain economic activity. The government recently announced an unprecedented economic stimulus package for individuals and businesses; working remotely has become the new normal; and commerce has made the necessary adjustments to continue providing goods and services, albeit in a limited manner.
Economic Efforts
Puerto Rico's business ecosystem is also coordinating with unprecedented support. Though some economic fallout is inevitable, the efforts of entities like Invest Puerto Rico – the island's public-private partnership for economic development – and the business community in general, are focused on mitigating impact and ensuring business continuity. InvestPR recently launched PuertoRicoSigue.org (and the Community Guide for Economic Preparation and Recovery contained therein) as a platform for business owners outlining steps that must be taken to access a variety of resources and foster economic recovery – strategically and collaboratively. The goal is to make available proven best practices that experience demonstrates will maximize recovery and minimize negative implications.
Likewise, the Puerto Rico department of Economic Development implemented a series of measures aimed at supporting local businesses whose operations are being affected by the outbreak. These include exemptions, expedited permitting, shifting administrative procedures online, and others. Finally, outside resources are also lending a helping hand to businesses in Puerto Rico, including Facebook's Small Business Grants Program, special loan programs offered by microfinance company Kiva, and initiatives enacted by the Federal Reserve and the Small Business Administration.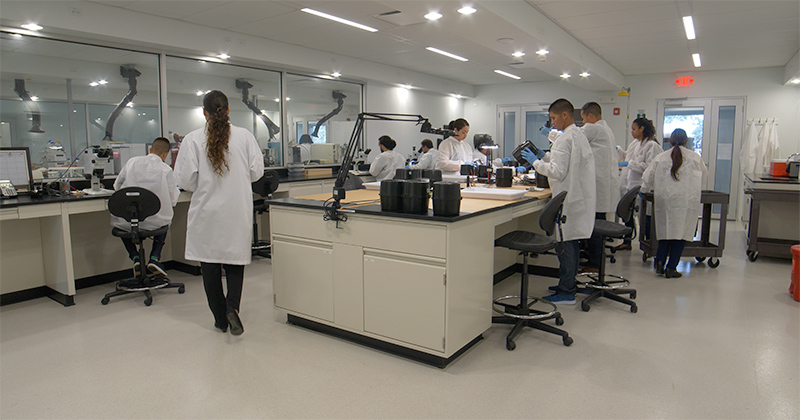 Island's 'Role in Global Solution'
With the local situation as stable as possible, Puerto Rico recognizes that it can play a larger role in the national and global solution to squash the pandemic and secure the national pharmaceutical supply chain. As a vital pharmaceutical manufacturing hub for the U.S., Puerto Rico can play a key role in minimizing interruption to production. Pharmaceuticals represent roughly half of the island's exports and has comprised a quarter of its GDP for the last four decades. As a top producer of products and medical devices for the U.S. (worth approximately $40 billion), Puerto Rico's pharmaceutical industry is collaborating and working diligently to support development of a possible vaccine.
Our famed rum distilleries and other beverage and cleaning product manufacturers have shifted to producing hand sanitizers and disinfectants, and textile companies are producing surgical masks and other protective items. It is an all-hands-on-deck approach to getting through this.
Emerging Stronger Than Before
Puerto and the world will get through COVID-19, some regions sooner than others. The takeaway in this current situation is clear: No community is immune to risks of natural disasters, pandemics or other economic shocks. However, those, that recognize those risks and put in measures that allow them to respond decisively in the face of disaster will be most apt to recover and best poised to move forward. Coordination among all parties – government, business and citizens – is essential to stabilizing and preserving the local economy. Established support networks with experienced advisors enable stakeholders to move into action quickly. This is the valuable lesson Puerto Rico has learned, and a lesson that communities nationally and globally should follow.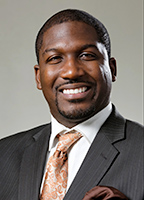 Rodrick Miller leads Invest Puerto Rico, an investment promotion agency created in 2017. Invest PR's business recovery portal, PuertoRicoSigue.org, has helped thousands of businesses affected by COVID-19 and the recent earthquakes. His 25-year career in economic development includes leading disaster recovery efforts in New Orleans and Detroit. He holds a Master of Public Policy from Harvard University's Kennedy School of Government.