The ongoing challenges China poses to the U.S. and other countries that are trying to boost raw materials production.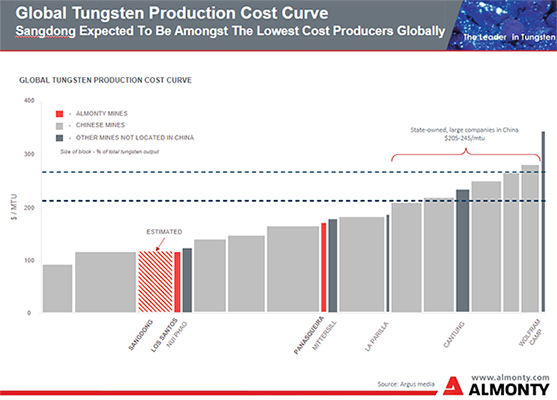 By Lewis Black, CEO of Almonty Industries
When U.S. President Joe Biden met with Chinese President Xi Jinping over a virtual meeting on Nov. 15, the discussion was prompted on cooling tensions between the two countries over human rights, climate change, and other issues with foreign affairs.
While the meeting didn't result in any major resolutions, it did prompt "a commission of security and economic experts, convened by Congress, to recommend that the U.S. take more aggressive steps to dial back commercial ties with China, warning of heightened national security risks."1
As security is a major concern that the U.S. has with China, it may not be the only one, as the country has taken a stronghold on trying to control the supply chain of many raw materials needed for the production of everything from semiconductor chips to x-rays and rockets.
Whether it's tungsten to build electronics and semiconductors, steel to build houses and skyscrapers, coal to generate electric power, or any other raw material used in a specific manufacturing industry, these basic components of the products and services we use every day do not have an infinite supply and can be difficult to obtain in certain countries with ongoing conflicts.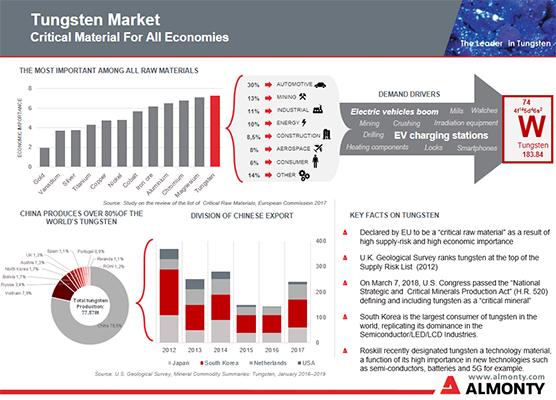 Why is This Concerning?
China's dominance in the global supply chain is nothing new, as the country has accounted for about 45% of the of the critical raw materials that the European Union identifies2, and has mining access to nearly two-thirds of those raw materials, including antimony, which is used in the electronics industry, baryte in the automotive industry, and other rare earth elements used in everyday life.
These elements and raw materials are the building blocks to creating our smartphones, TV's, computers, automobiles, plastic materials, and more typical goods Americans use all the time. If tensions continue, not only will the U.S be heavily affected, but so will other countries, such as Canada, Russia, France, and Brazil to say the least. As a result, the global supply chain would be completely disrupted and create higher downtime costs for halted production and increased frustration for consumers.
What does the Future of Manufacturing Look Like?
With the holiday season now kicked into full gear, how would you feel if the new laptop you really wanted was suddenly out of stock or the video game system your child has been begging you for months was placed on back order? These are just two common scenarios that Americans are already starting to face and will continue to face if foreign affair conflicts are not resolved.
From delays, to shortages, and higher prices for raw materials, manufacturers both big and small will be tested on what happens when they run out of supply. For example, the New York Times3 recently released an article that opens up looking specifically at a snow ski manufacturer in Utah and how the company is struggling to find new sources of wood to produce the skis, as wood is one of the highest demanded raw materials in the world. With wood and other materials mentioned previously coming from China and other foreign powers, long delays caused by a lack of freighter space and overloaded ports are making small to medium-size manufacturing companies, just like this ski manufacturer, adapt quickly to the ever-changing industry landscapes to keep customers satisfied, competition growing, and most importantly, the company afloat.
The future of this kinked up global supply chain can also be bleak on the finances of these companies, as costs can be pushed to the manufacturers and suppliers of the product inventory and can even trickle down to the customers themselves, paying an increased amount for the product, and in other cases, can be absorbed by the business itself. This is exactly what we don't want the end result to be and it's up to the U.S. to settle the ongoing challenges with China to have more control over the manufacturing supply chain. In short, this means meeting the manufacturing needs through less-distant sources, however, certain raw materials aren't always available domestically.
As the supply chain disruptions continue, especially with the recent outbreak of the Omicron COVID-19 variant, it's important to remember now how significant supply chains are to meet the needs of consumers and keep those consumers continuing to buy the product or service that a specific company offers. Supply chains and the raw materials coming from those supply chains are not as appreciated as when the final product is in the consumer's hands, but we have to remember how fragile and complicated they can be in order to satisfy everyone.
Sources:
1: https://www.wsj.com/articles/panel-urges-restricting-u-s-investment-in-china-over-security-concerns-11637163001
2: https://www.dw.com/en/how-chinas-mines-rule-the-market-of-critical-raw-materials/a-57148375
3: https://www.nytimes.com/2021/11/29/business/economy/supply-chain-inflation.html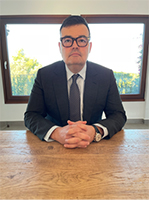 Lewis Black is CEO of Almonty Industries, a leading global company involved in the mining, processing, and shipping of tungsten concentrate. For more information, please visit www.almonty.com.