What was seen as an innovation of the future is now a necessary business practice to increase productivity and compete in the "new normal."
Remote work is here to stay in 2021 and beyond, and there has never been a more important time for businesses to automate as many of their tasks as possible. 2020 has completely reshaped the way that businesses operate and in many ways, exposed the ways that they could improve. One significant innovation that many CIOs are now implementing is automation. Automation was once seen as something to implement far into the future, but the COVID-19 pandemic has proved that it should be top of mind for businesses no matter what industry in order to remain relevant and survive in today's world. Today's automation is easy for all employees to use regardless of their level of experience with it. It is also more accessible for businesses than ever before and is quickly becoming a necessary component for them to compete and survive in the "new normal".
Jagdish Bhandarkar, CTO of Avo Automation, the first company to unify process discovery, test automation and RPA into a holistic Quality Automation System (QAS), believes that there are endless opportunities for companies to automate and that doing so will reap significant benefits. Human-first automation that liberates people from manual, tedious tasks and allows them to focus on the more strategic, fun parts of their job will result in higher productivity and more valuable work being put forward. Jagdish predicts that automation will quickly become an integral component of day-today tasks for all modern businesses.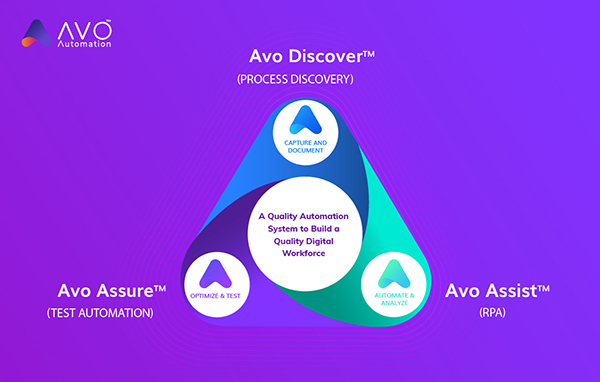 Low Code/No Code Will Become the Future of Application Development
Automation should not be an initiative that only a select few IT leaders understand. With the emergence of low code or no code platforms, anyone within a business can work with automation on their own and jumpstart the process. This makes it easy for any employee to learn and use it on a daily basis, even remotely, without the need for technical expertise. Low code/no code is the key to making it accessible for everyone. Automation that instinctively generates codes for users will empower employees to use it without heavy involvement or reliance on the IT department. There's minimal training time needed to adjust even for those with little-to-no automation experience. This will also free up time that would be spent coding for more productive work and will result in employees being 2X more productive overall.
Businesses Will Begin Adopting Hyperautomation Strategies
Hyperautomation, a term coined by Gartner, is the rapid adoption of automation of any task, large or small, that we're seeing more and more today. The amount of companies with employees working from home in 2021 and beyond will increase the adoption of hyperautomation. These businesses are beginning to realize that anything that can be automated, should be. By automating even the most minor of tasks, operations can be significantly more efficient in the long run. It will first require Process discovery – an analysis of the processes and the steps they need to build on for each task. More time and energy will be spent on strategic, big-picture tasks instead of the repetitive, menial ones. Automation also plays a role in creating a positive customer service experience within B2C businesses. We're seeing new industries such as pharmaceutical, insurance, finance, healthcare and more embracing this.
Artificial Intelligence Will Become More Intelligent
As AI platforms ingest more data, they can begin contextualizing information more intelligently. Anything that has a human touchpoint has been impacted by COVID-19 and therefore increases the need for efficiency improvements. While completely hands-off automation is far off from being mainstream, assisted automation is quickly becoming more common. Assisted automation, like Tesla cars for example, works collaboratively with humans and requires human touch to function. While a common misconception is that automation replaces the jobs of human employees, assisted automation actually enhances the performance of current employees. This type of automation will accelerate the path forward step by step until it becomes a typical practice for all types of businesses.
2021 is the perfect time for CIOs and business leaders who desire higher productivity but have been tentative to implement automation to finally pull the trigger. Assisted automation cuts costs and saves time for employees, allowing them to focus on the more valuable aspects of their job rather than repetitive administrative tasks. As many employees continue working from home, companies will begin leaning on automation to improve the proximity of collaboration and drive better results.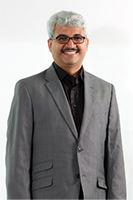 Dr. Jagdish Bhandarkar, Senior Vice President and Chief Technology Officer (CTO), leads Avo's long-term research programs that explore emerging technologies, assess their application to the company's business, and recommend new strategies and solutions. He is also responsible for the company's industry standards engagements, university collaborations, and technical community programs. Jagdish earned a Master's Degree in Engineering and a Ph.D. from MIT. He is also an alumnus of the Indian Institute of Management Calcutta, India, and has graduated from Mangalore University, India. His professional experience is enriched by his tenures across various Fortune 500 companies.
Contact: slk@matternow.com