To overcome the challenges brought on by paper-based systems, Wellington Foods embraced technology that complemented its workers' needs.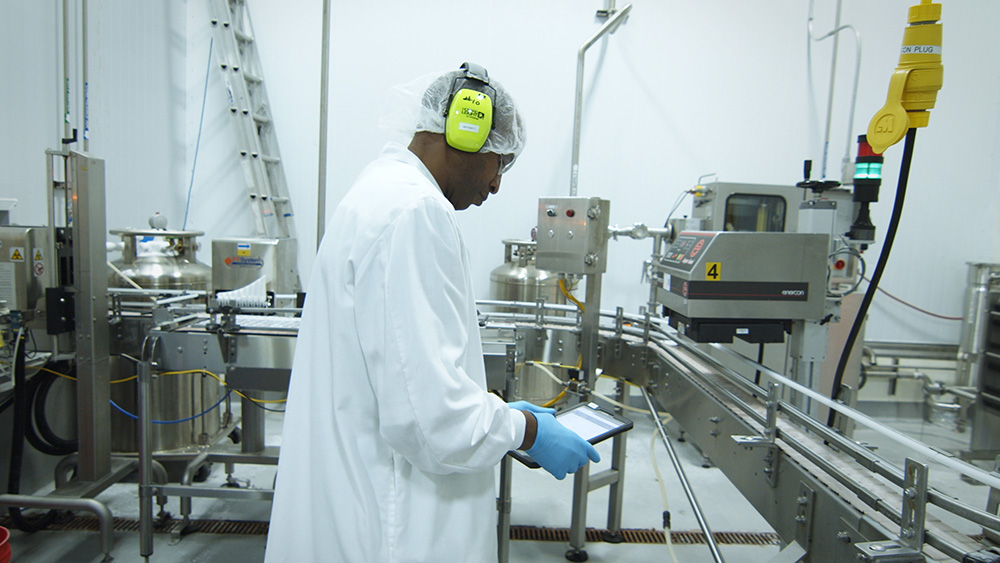 By Matt Lowe
Contract manufacturing is a vital sector that impacts nearly every industry. By enabling the outsourcing of certain production activities previously performed by the original manufacturer, contract manufacturers relieve organizations of tedious, time-consuming manufacturing tasks, offering specialty expertise that would otherwise be very costly to develop in-house and at the same time, cutting down on operational expenses. They also allow organizations to scale and better satisfy global demand. It's no surprise then that for a fundamental sector such as the life sciences, the global contract manufacturing market is expected to see a CAGR of 7% through 2026.
While the value contract manufacturers deliver is undeniable, there are numerous complex challenges this industry faces on a daily basis. In particular, ensuring quality and accountability with antiquated paper-based systems is proving to be particularly difficult. For example, given the volume of different manufacturing processes contract manufacturers are simultaneously conducting for their customers, there are dozens (if not hundreds) of evolving components they must continuously manage. Customers' work instructions and standard operating procedures (SOPs) change regularly. Training, recipes and specifications also vary and may need to be updated repeatedly. Accurately and safely managing all of these changing documents via paper-based records is incredibly challenging and inefficient, with significant risk for harmful errors, delays and a lack of transparency.
To Improve Quality and Accountability, Wellington Foods Embraced a Digital Approach
Wellington Foods, a contract manufacturer of dietary supplements and nutritional products in liquid and powder form, understands the challenges of paper-based systems firsthand. As paper documentation moved through the hands of its various employees — from staging, to compounding, to production — not only did Wellington Foods' volume of paper increase, so did the chance for data entry mistakes, illegible handwriting and out-of-date specifications. These factors significantly impacted the company's ability to ship products in a timely manner and equally detrimental, employees were chasing down signatures and corrections instead of working on more valuable process improvement tasks.
In its constant effort to innovate and improve quality and accountability, Wellington Foods recently moved away from its paper-based systems and implemented MasterControl's Manufacturing Excellence™ Solution with the Electronic Batch Records (EBR) functionality. This cloud-based solution brings the notoriously time-consuming, cumbersome paper-based production record process to a fully digital state. By connecting data across the enterprise and relieving quality and production teams of the heavy documentation burden, the EBR solution has helped Wellington Foods achieve higher throughput rates, better product quality and greater employee satisfaction and productivity. In fact, the company has reported a 90% decrease in data input errors and a more than 75% decrease in review time after production completes with this new digital system.
"One of the features that has improved our process is review by exception, which dramatically decreases lead time from batch/lot completion to product release," explains Tony Harnack, CEO of Wellington Foods. "In many cases, we have reduced the quality review period from 10-15 days after production completes down to three days — a 75-80% reduction."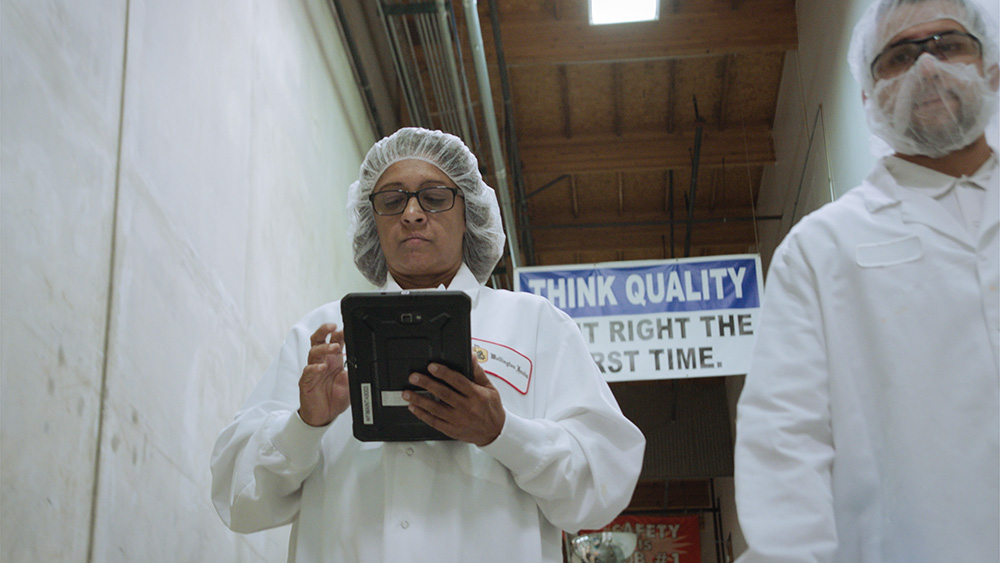 Remaining Competitive and Innovative Requires Timeliness, Accessibility and Transparency
A key factor in remaining competitive — in the contract manufacturing sector and in many other industries — is the ability to provide critical production data and resources to workers exactly when and where they're needed (as opposed to having to manually track information down in a disjointed system comprised of printers, scanners and paper). As a result, MasterControl's Manufacturing Excellence™ Solution is designed to seamlessly connect to other core manufacturing systems such as MES and ERP, making data significantly more accessible to workers by effectively removing paper from the last mile of production. Implementing a fully automated batch record system enabled Wellington Foods to introduce technology such as tablets, touchscreens and roving computer stations, which allowed their employees to instantly access information whenever and wherever they needed it. When line workers enter dates or figures into a tablet, there are no longer any formatting issues or illegible handwriting to contend with, and if an entry is out of spec, the quality issue can be addressed immediately in line.
Perhaps most important to establishing a competitive edge and driving innovation in contract manufacturing is the ability to continually assess processes and make improvements. For Wellington Foods, a major benefit afforded by the digital solution was the increase in visibility and transparency throughout the entire manufacturing process. By gaining the ability to check in on production statuses and performance in real-time from a centralized dashboard, issues were able to be identified and resolved much more quickly than with a paper-based system. Also, thanks to greater visibility and transparency, the company was able to streamline several instances of redundant work, decrease time from production to customer and increase production on their lines.
Leverage Technology That Complements Workers and Supports Long-Term Growth
Ultimately, eliminating slow, redundant and ineffective processes with MasterControl's Manufacturing Excellence solution has empowered Wellington Foods employees to hone their expertise and contribute to the long-term success of the company with more meaningful work. This is a critical differentiator in the increasingly competitive contract manufacturing sector and business landscape as a whole. Digitization and automation on their own aren't the answer; knowledgeable and engaged employees are critical to the success of any business, so it behooves organizations to seek out technologies that complement their workers' needs, provide them with a competitive edge and make them more accountable. For Wellington Foods, MasterControl's fully automated batch record system did just that, enabling them to get products to customers faster, generate revenue more aggressively and as a result, better prepare for future growth.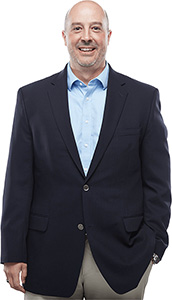 About the Author
Medical device expert Matt Lowe joined MasterControl in 2006. In that time, he has served in a variety of executive leadership positions in global sales, marketing and product development. In his current role, Lowe is responsible for all aspects of design and development of MasterControl's software solution. His career includes product development and product management at Ortho Development Corp. and at Bard Access Systems, now BD. Lowe has successfully launched more than a dozen medical devices and he has five patents issued and one pending.
He has a bachelor's degree in mechanical engineering from the University of Utah and an MBA from Indiana University.