A look at why creative ads are helpful for many industries today.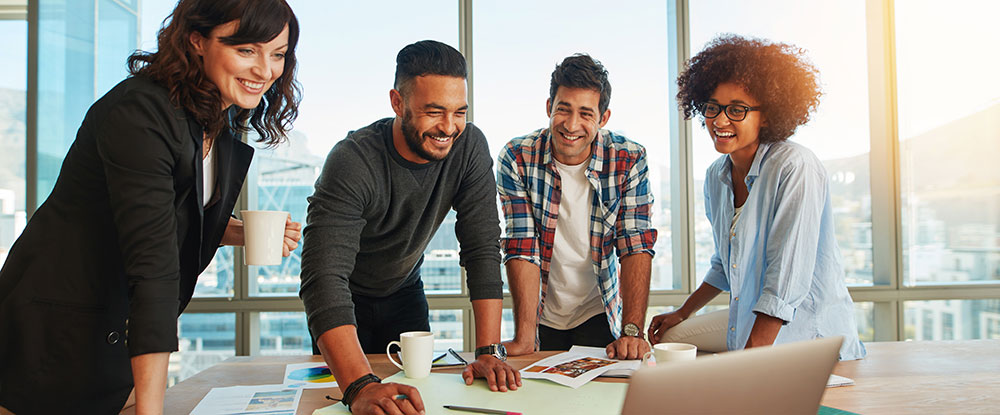 Creative ads should always be placed in places where people can easily see them. To this end, these ads can be placed on billboards, posters, radio spots, newspapers, magazines, billboards, TV shows, and the Internet. But what are the benefits of using creative ads?
In this article, you'll understand why creative ads are helpful for many industries today.
1. Effectively Convey A Message
One type of creative ad is a video ad. Using a video ad to convey a message is very effective. A video ad can be placed on your website's blog section. Also, you can create video ads and post them on your Facebook fan page to clearly communicate what you want your target audience need to know, such as the following:
Current promotions
New products and services
Price changes
Charity works
About your company
2. More Powerful Than A Written Advert
A creative ad is more effective than a text-based advert because the audience is able to see what it says. Because the message is not hidden, it becomes more powerful than a written advert. And because it is visible, people tend to listen to it, and they'll be encouraged to take action towards the company that is advertising.
3. Easy To Track
Most creative ads are easy to track using an analytics tool or software. You can easily view data and filter results of the number of people who viewed your video ads, carousel pics, or other forms of ads.
Check the following tools you can use to monitor the results or progress of your creative ads:
Google Analytics: Get to track the number of people who clicked on your ad, conversions, and sales.
Website Dashboard: Also track the number of your website visitors, clickthrough rate (CTR) or the number of clicks your web page has, bounce rate (number of web visitors who exit your website), and online store sales.
SEO Tools: Using SEO tools, determine your search engine results ranking, which reflects your website's visibility and credibility.
4. Highly Engaging
Creative ads are very engaging, allowing you to reach a wider audience and get started with your digital transformation path. While there's no exact formula when creating ads, your aim should be to keep your audience engaged through interactive and helpful ads.
Here are some of the advantages of creating highly engaging ads:
Your business can attract more new customers.
You can keep your target audience reminded of your brand and your products and services.
Your website visitors will keep coming back.
Highly engaging creative ads can help boost your sales.
5. More Affordable
Creative ads are more cost-effective advertising methods for most industries. It is because they are usually shown in digital platforms and can be reused over and over again. Keep these videos saved on external hard drives or through cloud technology and then bring them out again when the situation calls for it.
Examples Of Creative Ads
Creative ads come in various forms. You can create yours using online or offline advertising methods, or a combination of both. Take a look at the following examples of creative ads:
Infographics: One example of creative ads is to use a combination of text and graphics to capture the attention of your customers or potential customers. Infographics can be uploaded on your website or even in your social media fan page.
Social Media Ads: Facebook and other social media channels are very popular platforms for creative ads. You can combine different ads in a social media network, like text-based, videos, or infographics.
Podcast Or Audio Ads: Audio ads, like podcast, are gaining popularity which are considered the modern version of radio broadcasting. Elderly consumers and people with disabilities would appreciate podcast ads.
Use Of Promotional Products: Promotional products include promo bags, mugs, or T-shirts with imprinted logo of companies from various industries. With 3D printing, company logos can be engraved or imprinted on almost any item, including lanyards, plates, power banks, and others.
Video Ads: Video marketing is a very powerful tool because YouTube, TikTok, and other social networking sites are so popular and are can greatly influence buying behavior. You can create video ads about your company, products, and services. You can also create inspiring or educational videos, like tutorial videos, whatever suits your industry.
Conclusion
These are just some of the reasons why creative ads are also helpful for industries today. You should think about the different types of creative advertisements that you can create including graphic images, text, and videos. Creative advertising can be very effective for any company. Once you've learned about the different ways that you can use creative advertising to promote your business, you can use them to your benefit.

Fran Duncan has been publishing content online about social media marketing for years now. Aside from updating her blog with informative articles and videos, Fran also submits guest posts to other websites.