We must deliver a new metric that reliably gauges the automotive experience for everyone.
By Tom Rivers, Vice President, Global Marketing – Automotive & Connected Services, HARMAN
Insiders expect the automotive industry to transform more rapidly in the next 10 years than in the last 100. Already, vehicles deploy cloud and AI solutions and can nearly drive themselves. Thanks to IoT, 5G, and the cloud, steering wheels could eventually disappear—and the car could evolve into a self-driving living room or workplace.
We've seen the evolution of vehicles progress rapidly over the last two decades – from hybrid, plug-in hybrid to electric. Even outside of traditional power options for the vehicle, we're seeing consumers buying or leasing vehicles online, with a trip to the traditional dealership becoming less necessary. Then, too: Many aren't even bothering to own a car. They are instead opting for mobility services.
The automotive industry is undergoing a revolution—but when it introduces its products to the public, it still stresses age-old specifications such as horsepower or torque. Consumer interest is evolving beyond these raw mechanical specs, and moving to the experience they get when they are inside the vehicle. How easily does the navigation system recommend restaurants and hotels? Is it a simple task to use your voice to send a text? And for those drivers who subscribe to a mobility service—does that company deliver a good experience?
To consumers, the vehicle must connect them to their ever growing digital ecosystem – including mediums outside their devices. For automakers, shifting their focus from the mechanical and physical aspects of the vehicle to what cannot be seen, the Consumer Digital Economy, is of paramount importance. This shift will allow automakers the ability to tap into new revenue streams while offering consumers enhance access to the content, experiences and interactions they desire daily. Simply pairing your mobile device to the vehicle was table stakes but now to differentiate and meet consumer needs, they must think 'outside the car.'
A successful metric would have two equally essential stakeholders: consumers and providers. Consumers want more than information about features, technical specifications, and options. Carmakers, dealers, suppliers, and service providers require a feedback loop from the users of the products and services to assess whether they are doing a good job and identify improvement areas.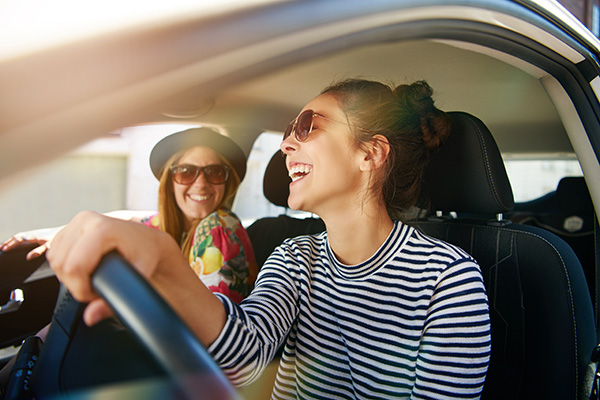 From RPM to EPM
Over the years, there have been many attempts to gauge auto reliability, performance, and customer satisfaction. We have rating systems that highlight the consumer's favorite car features and even provide rankings across certain categories of focus per vehicle. The auto industry also has many research programs, like JD Power, that measure the quality of the features built into its vehicles
But according to a report from the Experiences Per Mile Advisory Council, as the auto industry shifts from technical specs such as RPM, Revolutions Per Minute to EPM, Experiences Per Mile, it is increasingly evident that the industry must establish a metric that rates the in-car experience.
The task is enormous because the concept of "experience" can be ineffable. According to the Experiences Per Mile Advisory Council—a collaboration between 34 stakeholders from 23 global automotive and technology companies—it is essential and necessary as the auto industry transforms.
This metric will have to counter the human element, however. Humans tend to forget their journey's petty annoyances based on the overall experiences they've had. We will therefore need a metric that pulls apart the whole experience vs. the sum of the parts. Consumers may have a high opinion of their car's experience while on vacation but a low opinion of the auto's ability to find local points of interest or restaurants. Similarly, a mobility service may have a low price, courteous drivers, and an efficient network of vehicles, yet may not deliver a fulfilling in-car experience to the rider. A metric needs to take all of these factors into account.
The Gold Standard Metric
The EPM Advisory Council found that any new metric will need to measure the "every day" satisfaction as well as the ownership experience after a week, month—or even years of owning a vehicle or using a service. They also agreed the metric and ratings should be public and consumer-facing to inform the consumer throughout the buying or subscribing process.
At first, the metric will start with a simple measure of the experience from a "singular" provider. Eventually, it will include a broader assessment of the value chain in which the car or mobility experience operates. For example, does the consumer attribute the experience (good or bad) to the automaker and the smartphone integration partner, app provider, voice assistant company, wireless carrier, cloud solution, or even all of the above?
As the metric builds momentum and understanding, it must provide consumers with a deeper evaluation into how their experience may be elevated by the vehicle or service. It must discover how best to reward or blame strong or weak links in the experience delivery value chain and determine what aspects of the EPM rank higher or lower because of that.
Key characteristics or drivers of a successful industry metric include simplicity and transparency. The information should also be actionable so that the industry can make necessary changes. Ultimately, the metric should also be the gold standard for consumers and the auto industry – for consumers to base their use/purchase decisions and for automakers to determine how to better provide value for their end users.
According to the report, the next step is to develop a proof of concept for a new measurement using select vehicle models that provide specific types of experiences and consumer benefits during a select number of journey types. The proof of concept is a critical first step in gaining early consumer feedback and testing the metric process by the third quarter of 2021. After initial testing, expansion plans would then be developed.
This metric is the first step for consumers, automakers, technology providers, and suppliers to put consumer experience first.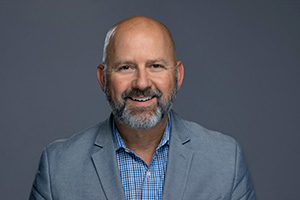 Tom Rivers is Vice President, Global Marketing – Automotive & Connected Services at HARMAN.