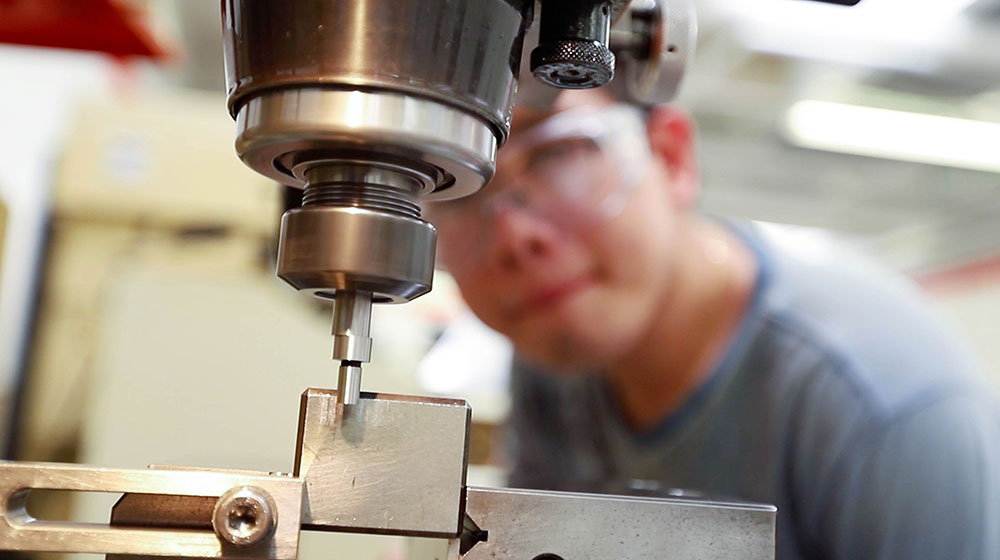 April 26, 2019
By Sven Gerzer, Vice President Economic Development: Europe, India and North America at Charlotte Regional Business Alliance
The Charlotte region is home to a robust and resilient manufacturing industry made up of nearly 3,500 manufacturers with an impressive international footprint. German manufacturers, which represent a sizeable percentage of the regional industry, have flocked to the region since the 1920s. Once a destination to make chemicals and machinery for North Carolina's textile plants, the Charlotte region is now the home to German companies like Daimler Trucks, the region's top manufacturing employer, Siemens Energy and Schaeffler Group, which rank as two of the top 10 largest manufacturing employers in the region.
Charlotte's location and resources have drawn German businesses for nearly a century. Recognizing the importance of German investment, organizations like the Charlotte Regional Business Alliance and its partners have actively recruited German companies for more than 35 years. Regional workforce development initiatives have also led to the rise of German-style apprenticeship programs, ensuring local talent is prepared for jobs at German firms.
Thanks to these efforts, Charlotte has become a hotbed for German manufacturing, with more than 200 German firms and 300 German-speaking firms, employing an impressive 21,000 individuals. Here are just a few reasons why German companies continue to choose the Charlotte region for U.S. expansions: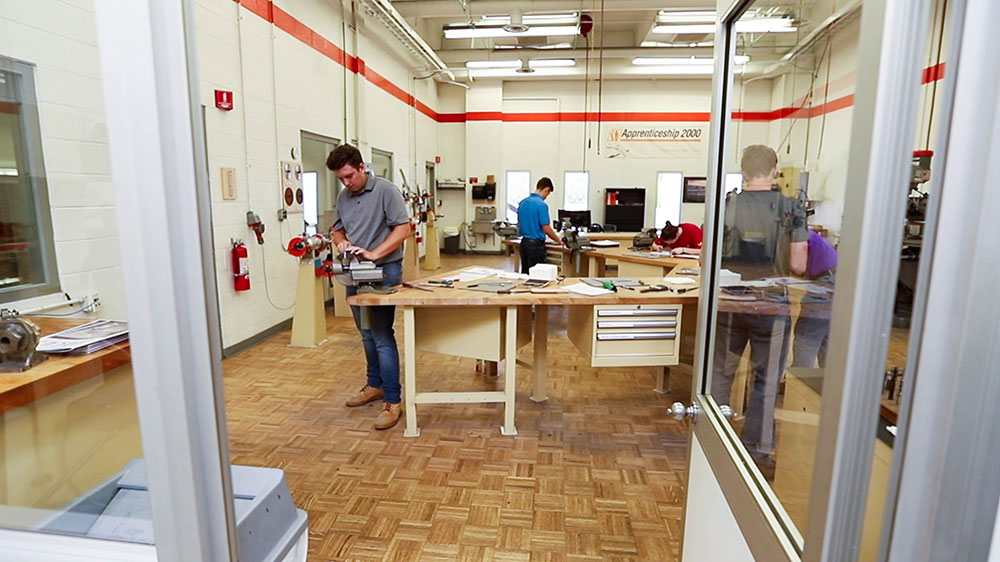 1. German-Style Workforce Development Programs
A unique advantage that draws German companies to the Charlotte region is the array of workforce development programs that incorporate German instructional methods. Central Piedmont Community College (CPCC) offers a four-year dual training program with the German Vocational Training System called Apprenticeship 2000. The program is one of the only German-style apprenticeship programs certified by the German Chamber System. Apprenticeship 2000 gives participants the opportunity to refine their hands-on advanced manufacturing skills, and guarantees employment following graduation.
Many German companies also benefit from CPCC's Apprenticeship Charlotte program, which offers companies a talent pipeline strategy by connecting talented students with employers. Although more flexible than the structured Apprenticeship 2000 program, this program combines classroom and workplace learning to enhance student education and company workforce.
Recognizing the success of this learning style, CPCC's new $25.5 million technology center will also use the German apprenticeship model to train students. This isn't exclusive to CPCC; colleges throughout the region offer German-style apprenticeship programs.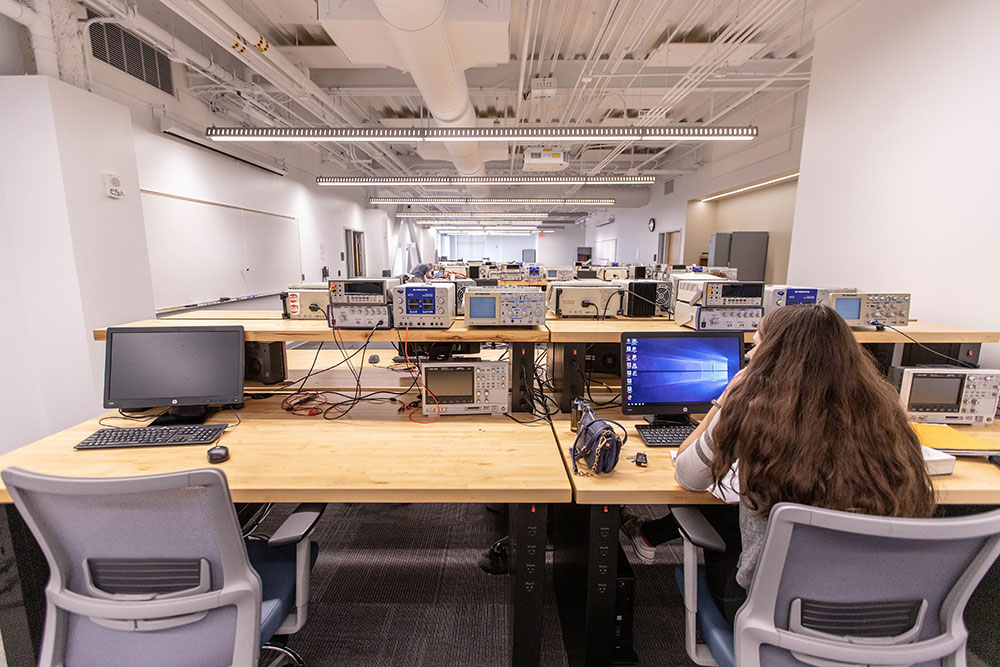 2. Local Infrastructure Provides Global Gateways
One of the Charlotte region's most competitive operational advantages is its infrastructure and global connectivity. Charlotte Douglas International Airport (CLT), one of the U.S.'s largest airports, offers daily non-stop flights to five European destinations, including two daily flights to Frankfurt and Munich. In addition to CLT's services, the Wilson Air Center's Charlotte location offers an executive terminal and 250,000 square-feet of heated hangar space.
From Charlotte, businesses can access the rest of the country in several ways. Norfolk Southern operates a state-of-the-art intermodal facility at CLT, which provides access to CSX's freight services and the region's major interstates. Charlotte is also home to an inland port with Foreign Trade Zone Status (#57), operated by the North Carolina State Port Authority (NCSPA).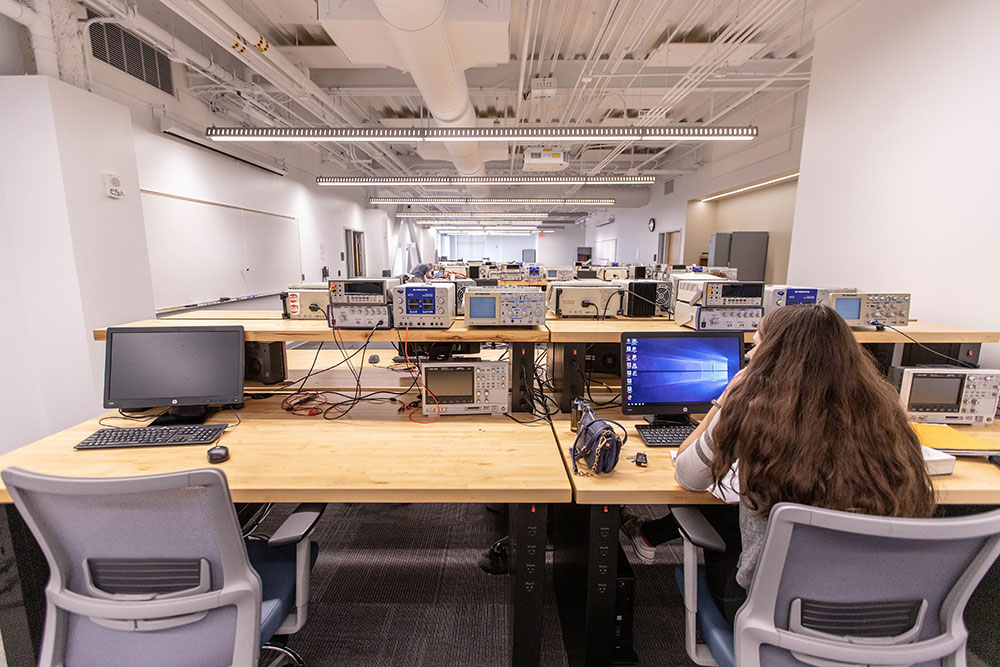 3. Charlotte Offers a German Home Away from Home
The German business community continues to grow in the Charlotte region, and so do the cultural offerings that cultivate a sense of community for German business professionals and their families. The Charlotte region is home to a German Consulate, which allows German citizens to access passport and visa services without having to travel to another major city. The German American Chambers of Commerce North Carolina Chapter brings together businesses on a social level, giving local German residents the opportunity to meet and spend time with one another. Additional organizations, such as the American Council on Germany and the Zeitgeist Foundation contribute to Charlotte's connection with Germany on a political, cultural and arts level.
From an education standpoint, the Waddell Language Academy, the only U.S. public school offering a German language immersion program, provides German children with the opportunity to continue their education and excel in the German language. Additional organizations, such as the Alemannia Society, offer opportunities for Americans to understand and take part in German culture. The German School of Charlotte, which teaches German classes on Saturdays throughout the school year, is another draw for Germans living nearby to continue a German education through Abitur (the German high school diploma).
With such a widespread German community throughout the region, along with German-style workforce development programs preparing talent for the future, German companies will continue to choose Charlotte as their second home.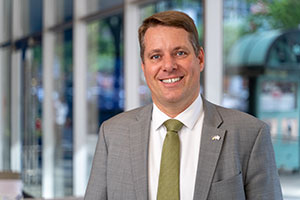 Sven Gerzer
Sven joined the Charlotte Regional Business Alliance (former Charlotte Chamber of Commerce) in September 2012. Prior to joining the Alliance, Sven held the post of managing director of the State of West Virginia European Office in Munich, Germany and has worked in economic development and FDI attraction to the United States for more than 16 years. Since joining the Charlotte Alliance, Sven has been responsible for more than 100 announced projects creating more than 8,300 jobs and $600 million in investment, including 65 European projects.