A survey of consumer packaged goods (CPG) manufacturers has that robots are not being used to their full potential in processing lines.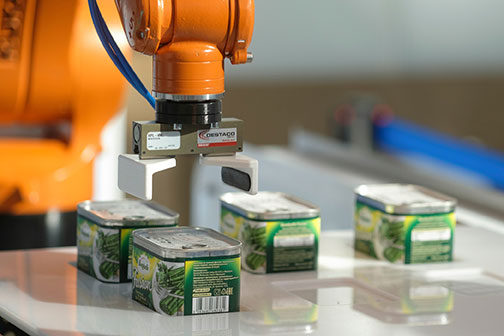 By: Claudia Jarrett, US country manager, EU Automation
The meat packing industry has been particularly affected by COVID-19. Recent figures by the Centers for Disease Control and Prevention (CDC). counted 16,233 positive cases of coronavirus among US meat processing plant workers, across 23 states.
Despite this, manufacturers are not using automation and robots to their full potential to reduce the number of workers on the factory floor and protect the safety of those who remain. This is confirmed by a white paper by PMMI Business Intelligence, Automation Timeline: The Drive Toward 4.0 Connectivity in Packaging and Processing, which found that robots are being underused on meat processing lines.
According to PMMI Business Intelligence, robots are being used mostly in just a handful of areas like secondary packaging and palletizing. The reason? Manufacturers fail to realize the potential of robots beyond end-of-the-line processes. The white paper states that many manufacturers are stuck in an "end-of-line" box: "They are hard-pressed to envision robotics applications outside of traditional roles in secondary packaging and palletizing."
Among the CPG manufacturers surveyed by PMMI, only 13 per cent said they used robots in depalletizing processes. 20 per cent used robots in product handling, seven per cent in product processing, and 20 per cent in filling, dosing and pick-and-place applications. It was apparent that this underuse would also continue in the manufacturers' planned future projects.
The failure of CPGs to fully-utilize their robots not only has consequences for the production line, but also workers' safety. As the pandemic continues, it's increasingly clear that robots are key to safeguarding workers safety. PwC's COVID-19: What it means for industrial manufacturing report, for instance, recommends that plants should turn to automation to reduce the number of workers on the factory floor.
To make this a reality, meat processing plants must realize that designs and capabilities of robots have evolved beyond end-of-line applications.
More flexible
So, how can managers think outside of the box in how they deploy robots and cobots? For a start, they must overcome some negative misconceptions. First, that robots are a daunting financial investment, when they needn't be.
Second, plant managers are concerned if robots can fit into their existing ways of doing things. Worries might include having to deal with unfamiliar programming languages, or the added cost and disruption of needing the help of third-party integrators. This is where original equipment manufacturers (OEMs), suppliers and integrators — or an automation parts suppliers like EU Automation — can offer valuable guidance.
Manufacturers may not be aware of the new levels of flexibility and bespoke capabilities offered by today's smaller and lighter robots — and that long-gone are the large, cumbersome robots once seen on General Motors' automotive production lines in the 1960s. With enhanced Industrial Internet of Things (IIoT) connectivity, fewer inputs/outputs (I/Os) and wireless capabilities, today's robots can prove integral to realizing the industrial demands and modular interconnectivity of smart factories.
Examples include delta robots — with three arms connected to universal joints at the base — upside-down robots and vision systems used for palletizing and boxing, small assembly and cutting in food and beverage applications. With high-speed valves or grippers that can handle more precise, even delicate, applications, these robots can support continuous manufacturing with high levels of throughput.
They offer productivity benefits in smaller production systems — or in areas of the production line where robots have been underused.
This connectivity can also help manufacturers better integrate their production lines, which is crucial to the operation and overall efficiency of any production line. PMMI Business Intelligence's report confirms there is a need for manufacturers to better-integrate robots into their lines — one surveyed manufacturer describes itself as having ten lines "that are about 70 per cent automated, but not yet integrated."
Learning curve
So, how can packagers integrate robots into their existing processes? The answer lies in the IIoT connectivity of today's robots. With fewer I/Os or wireless capabilities, today's smaller, more flexible and connectible robots can help manufacturers get beyond their integration shortcomings. Here, PwC predicts "a learning curve, as companies devise new ways of working that involve more remote workers and automation on the factory floors."
For this learning process, the support of an industrial parts supplier can be vital in helping manufacturers choose the right sensor for their packaging application. Parts suppliers, like EU Automation, can source sensors for packagers, ensuring the transition can be achieved without requiring a complete overhaul. Going forward, manufacturers can become more aware of how they can add automation and robotics across their lines.
If you want more information on choosing the right robot for your operations, get in touch with EU Automation on +44 (0) 1785 30 33 00 or visit www.euautomation.com.
About EU Automation:
EU Automation stocks and sells new, used, refurbished and obsolete industrial automation spares. Its global network of preferred partner warehouses, and wholly owned distribution centers, enables it to offer a unique service within the automation industry, spanning the entire globe. It provides worldwide express delivery on all products meaning it can supply any part, to any destination, at very short notice.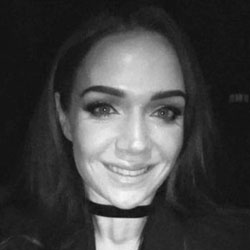 About the Author
Claudia Jarrett – EU Automation, country manager
Claudia Jarrett is the country manager of industrial automation components supplier, EU Automation. Claudia oversees the operations of the company's affiliation in the United States, while helping to develop new business and deliver growth via a multi-channel approach, that has a significant positive impact on business.
e-mail : Claudia.Jarrett@euautomation.com