October 24, 2018
In recent years, entrepreneurs have gone through a long, energy-sapping process in the search for candidates adequately qualified for a certain job field. This process will eventually look boring and tiring to you, as an entrepreneur. Thankfully, there is a new approach recruiters employ to find suitable candidates. Entrepreneurs now use recruitment apps to reach out to applicants looking for jobs. This process has been made easy in that you can reach applicants anytime in the comfort of your own home via your mobile devices. Helpfully, recruitment apps help you gather all the necessary information about your applicants for you, an awesomely smart move.
Why You Should Use Recruitment Apps
The keys to brand success are self-definition, transparency, authenticity and accountability. As a smart entrepreneur, you should be able to combine all these qualities in order to really improve your business. When you look at it, the world of technology is moving at an incredibly fast pace. This makes it quite easy for a vast majority of things to be done online especially through mile devices. Recruitment apps ensure that you have a fast and easy process, recruiting candidates. It gives you room to explore and discover a candidate's hidden talents. With recruitment apps, you access candidates directly without going through any third party. Interestingly enough, the recruitment process gets easier as both your applicants and you can share information at any time.
"Our goal is to turn data into information and information into insights. Recruitment apps enable you to gather information from applicants while at the same time give you insights about each one of them. It makes your work more efficient, while also ensuring that you get the suitable candidate," suggests Margaret Chipson, an ecommerce marketer at Stateofwriting and Eliteassignmenthelp. Finding candidates has become a whole heap easier with recruitment apps.
How to Get Started
You start by downloading a recruitment app, create an account and log in. Give a short and understandable title to your job description. You should include details about the salary range, area of expertise and other necessary information. You'll then see a number of applicants already interested in taking up the job. If they seem fit to take it up, you can then swipe right or if otherwise, swipe left. Let's have a look at a number of things to help you get started.
Have a good knowledge of the process: The importance of networking to entrepreneurs and applicants cannot be over-emphasized. It is important that you have a good knowledge of what the hiring process entails, especially when using recruitment apps. Some recruitment apps come with a number of amazing features. They can help you get in contact with job seekers of the same geographical area as you. This makes conversation and negotiation easy as you can both decide to discuss further over a cup of coffee. This will also further enhance the working relationship with your candidate as you get to know more about each other.
Create a fascinating interface: "You must be very patient. The world isn't going to shower gold coins on you just because you have good idea. You're going to have to work like crazy to bring that idea to the attention of people. They're not going to buy it unless they know about it," says Herb Kelleher, marketing strategist at Oxessays and Boomessays. As a smart entrepreneur, one of the things you want to do is to make your interface as memorable as possible. A simple, catchy interface will appeal to more people and get their attention. Some recruiting apps such as Switch, utilize a common, user friendly interface that enables you to swipe right or left depending on if you like a candidate's proposal or not. You get to know who matches your standard when both of you swipe right. Afterwards, you all get sent a mail and communication can begin.
Know who the hiring manager is: You also get to know even more about your applicants through the recruitment apps. Some apps enable applicants to create a short interview video providing questions asked by their soon-to-be employers. This way you can subject your candidates to a number of tests and know what they are capable of doing. This helps you to know more about your candidates' personalities.
Make good use of multimedia: Knowing full well that scrolling through a number of resumés can prove to be stressful, it is important that features guaranteeing an easy recruitment process are added on the app. Users should be able to compile a winning portfolio, include pictures and videos to ensure a top-notch profile. InstaJob, one of the recent recruitment apps, helps you attract quality applicants and creates fantastic recruitment awareness on social media.
CREATE SOMETHING SPECIAL
While it is true that recruitment apps have really been making waves recently, a smart entrepreneur would also consider passive candidates while devising a recruitment app to use.
In conclusion, recruitment apps make the recruiting process easy for both employers and applicants. You've seen why you should use a recruitment app for your next recruiting process and how to get started. Swipe right when you see an applicant of interest and be smart.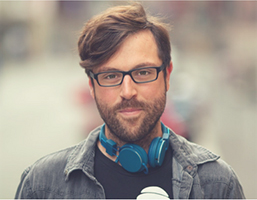 About the Author:
Freddie Tubbs is a Recruitment consultant at Australian reviewer. He regularly takes part in recruitment and communications conferences and webinars and contributes articles to Ukservicesreviews and Writemyaustralia blogs.