Women bring vast experiences to field service businesses, creating diverse culture, opinions, and perspectives critical for success.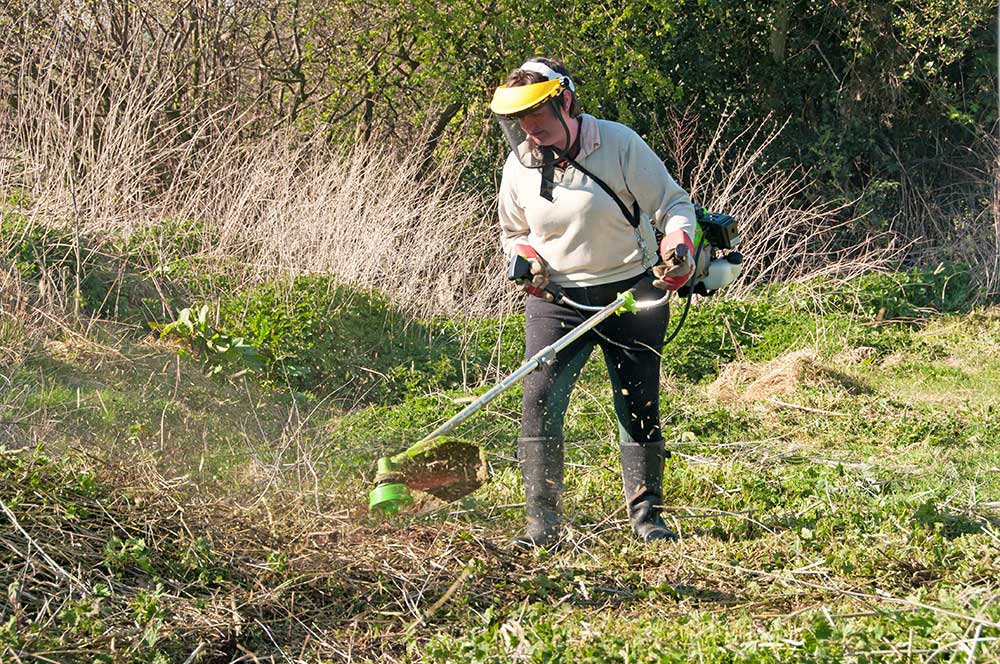 By Kerry McCane, VP of Product Management at WorkWave
Traditionally, men have been at the forefront of field service industries like pest control, landscaping, HVAC, plumbing and electrical, and transportation. While women have historically been underrepresented across these areas, we are actually incredibly well positioned to excel. These industries are starved for our approach to challenges, ability to build teams, strengths in communication and aptitude to establish trust within the customer base. There is no limitation to the work that women can do in field service, and I have witnessed many successful field service companies run and operated by women, whether it was a family business passed down, or someone who worked her way up to a leadership position within her company. Recently, field service companies have been putting policies and processes in place to help close the gender gap and attract more women to field services. Companies are losing out if they don't actively work to attract more women into their workforce and strive to build inclusiveness overall.
Fostering diversity and inclusiveness is not a "nice to have" for field service companies, it is a business imperative. Growing rapidly and succeeding financially requires that a business truly tap into the best and the brightest – male or female. It is important to remember that field service, while technical and hands on, also requires strong skills generally considered more "soft", which opens the door for many different types of people and skills to feel comfortable and confident entering into these industries.
Acknowledge the challenges
Historically it has been difficult to attract and retain women into the field service industry. Systemic barriers exist, making it challenging for women to enter the skilled trades. According to Health and Safety for Women, some of the biggest challenges women face in the field service industry include coworker acceptance, gender discrimination, unequal training, and lack of support. Research also identified that the application process and overall job descriptions for field service occupations are inherently biased toward men. Words like 'must lift 50 pounds' or 'will encounter harsh conditions' will deter women from even applying.
With proper changes to the recruiting process, field service companies can take the first steps to empowering a culture of diversity. Many companies have already begun putting more thought into their overall recruitment process by also considering what is appealing to women. For example, using language in resources, meetings and interactions that are inclusive or thinking through aspects of the job that haven't been considered before, such as whether or not there are female appropriate uniforms. Even if it can be more difficult at times to find women candidates, companies should ensure they are doing all they can to make field service jobs of all positions appealing to all.
Benefits to companies who commit to recruit more women
While there are challenges to overcome for women entering skilled trades, field service companies that are intentional about diversity have a lot to gain. When companies incorporate women into their workforce, they gain a variety of different skill sets, which gives any business a strong advantage.
When most people think of field service training, manual labor immediately comes to mind. However, one skill that is usually overlooked is the importance of communication. Field service professionals must be able to communicate with homeowners and business owners to build a level of trust and engagement. This benefit in particular correlates with women because they tend to be more successful when building relationships with customers, leading to trust and ultimately increasing sales. In most cases, the technician providing the service is speaking with the homeowner, who oftentimes is a woman.
Benefits to women looking to enter the field service industry
As more women continue to enter this field and begin to understand the benefits associated with being part of the field service industry, it paves the way for other women to reap the benefits.
Innovative industries need smart, confident leaders to build and grow their companies. These growth opportunities will open doors for women to mentor and educate others, dismantling stereotypes and inspiring more young women to become experts in the field. Field service companies invest a tremendous amount of time and resources in training and developing their employees, so anyone who enters these industries can expect to be supported throughout their career, and encouraged to grow their skill sets and industry knowledge.
There has historically been a large demand for skilled field service workers across industries, and although we are currently dealing with the wake of the COVID-19 pandemic, many field services have continued to operate as essential businesses. For these businesses, jobs have been secure as long as the proper safety measures have been put in place to protect customers and employees. Many field service companies offer great benefits as well – such as health care plans, paid holiday and vacation, free training, and more.
How companies can build inclusiveness
The best way to establish a company culture that both men and women can thrive in involves keeping your employees engaged and happy. Doing so ensures that you have created an environment where voices are heard and everyone has the potential to succeed. A strong company culture also prioritizes developing a career path for your employees, which can be done in the following ways.
Have a clear growth path for all employees
Invest in diversity training
Encourage participation in resource groups for women and minorities across field services, including the Women in Pest Association, Facebook groups, and leadership opportunities at industry associations
Develop mentorship programs within your company and participate in industry mentorship programs
Overall, by not prioritizing recruiting women into field services, companies can lose out on some great minds and unmatched talent. Women bring vast skills to the table and businesses that understand that are more successful. Once it is understood that hiring more females is essential for business survival, as well as creating a company culture that is inclusive and open to incorporating varying experiences, perspectives and opinions, field service businesses of all kinds can attract and hire more qualified employees overall.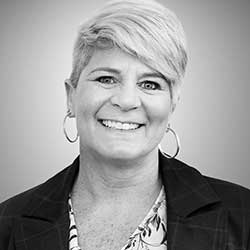 About Kerry McCane
Kerry DeLay McCane serves as Vice President of Product Management for WorkWave. With over 20 years of project and product management experience, in manufacturing, field service management and SaaS, Kerry is now responsible for leading product strategy across all WorkWave brands. Before joining WorkWave in 2010, Kerry had her own consulting firm that was focused on helping small businesses and start-ups improve operations and profitability in preparation for acquisition. Prior, she was CFO/CAO for Clockwork Home Services, LLC, a large, international franchisor of leading field service brands. She began her career as a project manager for Proctor & Gamble, managing large, global capital projects and new product launches. Kerry holds a Bachelor of Science in Electrical Engineering from Kansas State University and an MBA from the University of Missouri – Kansas City.
About WorkWave
For nearly 40 years, WorkWave has been building best practices into its market-leading field service and last mile software solutions to allow companies to increase revenue and profit, and become best-in class operators who can outpace their competition. Its solutions empower service-oriented companies to reach their full potential through scalable, cloud-based software solutions that support every stage of a business life cycle, including marketing, sales, service delivery, customer interaction and financial transactions. WorkWave is a trusted partner for thousands of customers across a wide variety of industries, including pest control, lawn care, cleaning, HVAC, plumbing and electrical, and last mile delivery. WorkWave's award-winning culture and solutions have been recognized in the SaaS Awards, the Cloud Awards, the American Business Awards, the NJBIZ Best Places to Work Awards, and the Stevie Awards for Great Employers. WorkWave is a division of global enterprise applications provider IFS. For more information, visit workwave.com.