A promising offshoot of today's digital transformation is the possibility of an online bazaar of aircraft parts.
By Tom Hennessey, VP Marketing & Business Development, iBASEt
Anyone who's a long-term homeowner can tell you that buying a house is not just a once-and-done proposition. Essentially everything about it will need to be refurbished or replaced in another ten to thirty years. When you add up the cost of those replacements – the roof, the deck, the windows, the kitchen, the bathrooms, the HVAC, the flooring, the landscaping, and so on – you arrive at an amount that can easily equal or exceed what the house sold for back when it was initially purchased. I know this only too well, as I am only a few weeks into a home remodel of my own.
The same can be said of commercial airliners, which normally have a service life of 30 years or more. Take, for example, the plane's cockpit windshields. Over the life of the airframe, you can expect to replace those windows seven times. And they're not cheap. Other parts – both those visible to passengers and those seen only by the airline's mechanics – also get replaced at regular intervals, often as part of a Maintenance, Repair and Overhaul program. When you add up the cost of those replacement parts, it comes to a very tidy sum. And it's an expense that those in the aerospace and defense industry have benefitted from tremendously. But the spare parts segment of their business now faces a potential threat.
At least for now, it's true that you can't go to an online public marketplace and buy most of the replacement parts that maintaining a jet airline would require. But it could happen, and if it did, it would be lucrative. After all, that's already happened with the auto industry. You can go online and order just about anything a repair shop could ever need to fix a car, and a lot of it will come from independent and third-party suppliers all over the world – vendors whose goods are frequently a fraction of the price of OEM replacement parts. And you can have it by the next day or even sooner.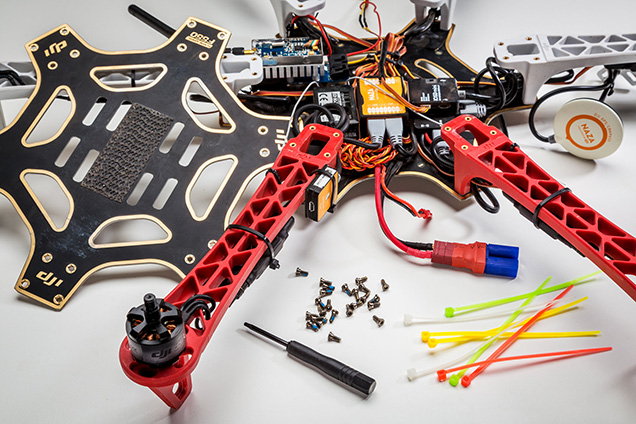 The reason that a handful of online markets have been able to deliver value so reliably is that they have effectively digitized their entire organization from the shop floor to the top floor. They have built their marketplaces with digital continuity both internally and externally. It impacts their entire value chain and creates the opportunity to use artificial intelligence to unearth valuable patterns hidden inside mountains of data. In a data-rich online marketplace, those patterns can apply to just about everything: customers, suppliers, logistics, finance, and more.
It is a pattern of success that every business has noticed, no matter what industry they're in. So, it's no surprise that manufacturing firms have been investing heavily in digital technology. A recent report by McKinsey¹ found that 25 percent of the manufacturers it surveyed have already digitized their service and spare part functions. Many more are planning on doing so in the foreseeable future. Companies the report identifies as "digitally mature" were those that exhibited continuity between the myriad digital functions already in use with their enterprise software – CAD, CRM, PLM, ERP, and other enterprise applications. Those were also the companies believed most likely to see greatest revenue growth and shareholder value. So, industry generally, and Aerospace and Defense (A&D) in particular, are already in the throes of digital transformation.
At the same time, however, the report found that among manufacturers and machinery providers, fewer than ten percent could be characterized as digitally mature. That's not hard to understand. Digital transformation is expensive and disruptive and what works well for one organization may not be effective for another. But the concept of continuity between systems is a fundamental building block of digital transformation.
There are vendors today that offer the technical solutions to make continuity happen. By extension, and with the support of appropriate platform service providers (example: iBASEt), these connected systems could grow to become the foundation for an A&D ecosystem. This type of marketplace could reach beyond the walls of any single participant, with digital threads connecting the needed software licenses, implementation services, training, and maintenance support of e-commerce technology with the customer orders, inventory, shipping and finances involved in those transactions. After all, that's essentially what happened in the auto parts industry.
So, could the same thing happen in aerospace and defense? Quite possibly, although change might come slowly, at least at first. But it's a slippery slope. The danger is that minor commodity items like bolts are likely easier and cheaper to order from an online marketplace focused on volume. But over time, companies could cede more and more ground to those vendors. Pretty soon, the whole supply chain has changed with manufacturers finding their profits curtailed and their opportunities limited. However, it doesn't have to be that way.
According to McKinsey partners Jurgen Meffert, Mark Patel, and Rupert Stuetzle², A&D manufacturers need to act quickly to avoid following what happened in the auto industry. They suggest that as part of a digital transformation strategy, manufacturers establish their digital B2B ecosystems to be on par with what other providers already deliver. The authors further suggest that A&D manufacturers band together to build an industry-specific platform for digital commerce. Owned and operated by OEMs, this online marketplace could become the place where buyers connect directly with sellers for the most complete collection of available parts and spares – perhaps even with the capability of making anything else on-demand with 3D printing.
To be sure, doing this would call for a major change in philosophy. Traditional competitors would need to work with one another, as well as with an agreed-upon platform vendor, to set up a digital network involving alliances that serve everyone's interests and provide economies of scale up and down the entire supply chain. Of course, there are also alternatives, at least in theory, such as building your platform from scratch. But while it is admittedly hard to imagine a collaborative framework taking shape among companies with such a long history of competition, in the world of digital transformation, that may be the easiest, fastest, and most profitable option.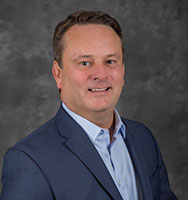 Tom brings over 25 years of enterprise software marketing experience to bear in directing the transformation of the company's marketing function. As a Vice President of Marketing, Tom is leading to expand iBASEt's Marketing and Business Development efforts. By providing educational content and customer-focused programs, he encompasses a culture of measurable returns. Tom earned his MBA at the University of Southern California and holds a BS degree in Management from Northeastern University.
¹ https://www.mckinsey.com/business-functions/mckinsey-digital/our-insights/radically-rethink-your-strategy-how-digital-b2b-ecosystems-can-help-traditional-manufacturers-create-and-protect-value
² https://www.mckinsey.com/business-functions/mckinsey-digital/our-insights/radically-rethink-your-strategy-how-digital-b2b-ecosystems-can-help-traditional-manufacturers-create-and-protect-value