December 18, 2018
Let's answer these questions.
Many industries stand to benefit from the Internet of Things (IoT), logistics included. This new technology is poised to drastically improve operational efficiency and revolutionize the way companies run supply chains by allowing companies to get more insights into their operations and optimize them.
Gone are the days when companies just moved goods from point A to point B. Now, faced with a fierce competition and increasing consumer demands, they need to shift their focus on users and meet their expectations.
To remain competitive in the logistics industry and continue growing, companies need to use IoT as a tool to get ahead. Among the factors that highlight the importance of adopting IoT are the following:
Customers and businesses need transparency and integrity control for sensitive goods (right time, place, quantity, and condition)
Companies have to provide customers with detailed shipment information to allow them to track operations in real-time
Companies require an increased transparency of networks and assets to optimize the efficiency of the supply network.
No wonder that global IoT transportation and logistics spending is projected to reach $40 billion, a major jump from the 2015's value of $10 billion.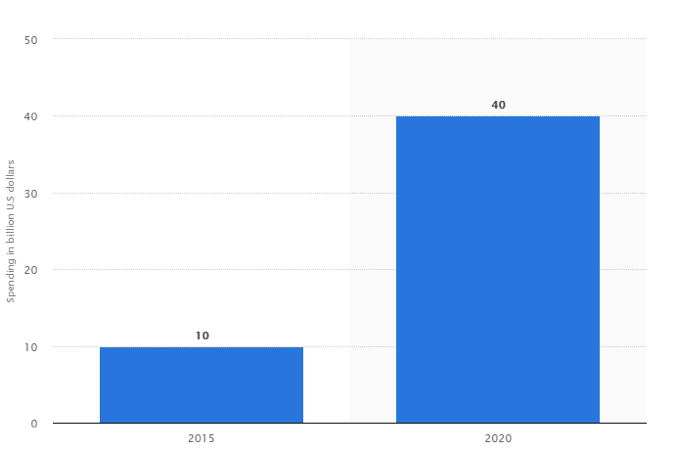 Sounds like IoT can be the next big disruption in the logistics industry, and it is. Offering numerous opportunities and advancements, IoT-based technologies are becoming more widely used to get a competitive advantage.
Let's take a closer look at the impact of IoT in the logistics industry and whether it has the potential to revolutionize the way companies run supply chains.
IoT Applications in Logistics
There are a number of ways in which logistics companies can leverage IoT technology to optimize their operations, improve quality, and meet increasing demands of consumers.
1. Asset Tracking
This is one of the most important trends that gives logistics companies a way to revise their supply chains by providing them with tools required to make better decisions and improve effectiveness and efficiency. For example, IoT technology can be used to create a location management system that allows to track delivery status, location of goods, and other critical information.
This system could involve the following technology:
Active and passive RFID tags that provide information about goods to which they're attached.
Satellite and Internet-connected trackers to track items throughout their delivery journeys.
Bluetooth tags and beacons that enable tracking in small areas.
Special apps that allow logistics workers to use smartphones to read information from NFC (near-field communication) tags.
These technologies make it possible to optimize delivery schedules and enhance delivery planning, while identifying changes in real-time.
2. Warehouse Management
The placement of various smart sensors and tools inside warehouses will allow companies to take inventory management and warehousing to the next level. Specifically, this equipment provides the following benefits:
Providing real-time data that informs the management about actual inventory levels
Generating navigation patterns to automate navigation within the facility
Giving real-time updates on existing inventory supply and issuing alerts for a lack of inventory or a mismatch between the IoT data and available goods.
3. Predictive Analytics
This is one of the most exciting possibilities delivered by IoT because it allows to collect unprecedented data volumes and analyze them to identify patterns and issues. According to a recent Artificial Intelligence in Logistics report from DHL, predictive logistics fueled by IoT technology can help to achieve amazing things such as:
Predict air freight transit time delays
Plan faster delivery routes
Detect common issues before they impacted the supply chain
Prevent inefficient equipment maintenance.
DHL has also launched IoT-enabled truck transportation solution this year. It uses IoT sensors that provide real-time data analysis for route optimization and can reduce transit time by up to 50 percent while providing more than 95 percent reliability for real-time tracking.
4. Self-Driving Delivery Trucks
We've witnessed quite a lot of developments in autonomous driving technology recently, and it's clear that the logistics industry will be among the first to take advantage of its integration into business processes.
For example, the aforementioned DHL report, autonomous fleets will be used "in all aspects of the supply chain from end to end." With IoT devices collecting helpful insights into delivery optimization, autonomous fleets will use them to make faster deliveries.
The Verdict
Having reviewed some of the most important applications of IoT technology in logistics, it's safe to claim that it has the potential to revolutionize the industry. Ultimately, with an accelerated adoption of the technology, logistics will become increasingly connected and innovative.
So, it makes a perfect sense to become an early adopter of IoT to secure your supply chain to drive efficiency, respond to issues in real-time, protect reputation, and ultimately maximize the chance of becoming a market leader.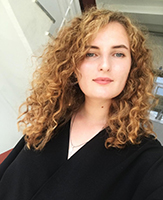 Kristin Savage nourishes, sparks and empowers using the magic of a word. She is practicing regularly while reviewing new translation services at Pick Writers and constantly contributing to other educational platforms. Along with pursuing her degree in Creative Writing, Kristin was gaining experience in the publishing industry, with expertise in marketing strategy for publishers and authors. You can find her on Facebook and Medium.