Using workforce training centers are just some of the ways women can help fill the skills gap in manufacturing.
When people ask me how to fix the current skills gap in the manufacturing industry, I have one simple answer: embrace the second half of our population. Today, less than 30% of manufacturers are women. Training and connecting women to manufacturing jobs is a way to address the skills gap and ensure the U.S. remains competitive in the global market.
The Buffalo Niagara Manufacturing Alliance (BNMA) develops and implements career advancement services for manufacturing training centers in the West New York area. My team at BNMA and I aim to increase women's inclusion by providing wraparound workforce assistance tailored to meet women's needs.
Women have felt disconnected from the manufacturing industry for many reasons, but I believe educating youth on the importance of STEM encourages future generations to look past historical gender norms in manufacturing. The BNMA often visits local schools to gauge students' interest in STEM. During these visits, we have noticed that among middle schoolers, both boys and girls participate with equal interest in STEM activities. Among high schoolers, however, boys become tend to dominate STEM-related programs, while girls almost always back away from the subject altogether. Increasing exposure to STEM and getting children excited about opportunities in the manufacturing industry early on can help create a more diverse manufacturing workforce in the future. But what can we do to help address the issue today?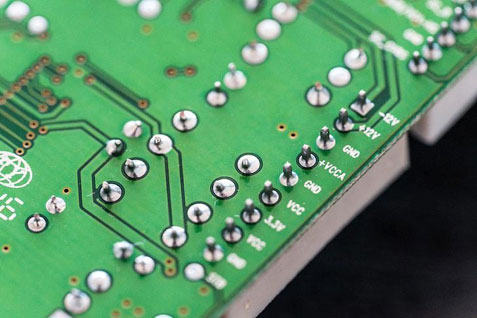 The BNMA has found that current manufacturing job openings are tough to fill because New Yorkers simply lack skills in demand. According to the New York Association of Training and Employment Professionals' (NYATEP) recent State of the Workforce report, approximately 42% of New Yorkers have a high school diploma equivalency or less. Developing economic on-ramps, such as workforce training centers, gives undereducated individuals an opportunity to widen their skills and find an opportune career. Tailoring these workforce training center services to address women's needs can help increase the number of female manufacturers. While coalitions like Invest in Skills NY advocate for New York State and local governments to prioritize a skilled workforce as an economic necessity, change can also begin at the local and individual levels.
Workforce training centers are helpful for individuals stuck in low-wage jobs. In the Buffalo region, entry-level manufacturing jobs pay $42,000, which is a higher salary than Western New York's median household income. Vanessa, a recent graduate from The Northland Workforce Training Center, left her banking job, completed a mechatronics program and received 10 job offers. She benefited from Northland's wraparound services, such as career coaching and job fairs, and landed a position at Harmac Medical Products. She reflects on her skills training experience saying, "I never in a million years thought I'd be doing this. I'm proud I am the first woman hired as a mechanic in my company."
When workforce training centers focus on the limitations of underserved populations, such as childcare costs for women, they can better support the needs of potential workers. The financial burden of childcare significantly affects women:costs consume over 22% of a family's income in New York. Nicolle, a single mother of two in the Buffalo region, says her family suggested she look into Northland's services. She was impressed by discounted childcare services, access to female mentors and overall career advancement tools. She recently completed her training in mechanics and was hired at Tesla. "My daughter really looks up to me. She tells everyone her mom fixes robots."
Developing workforce training centers nationwide can help close the skills gap and prepare industries for the rise of automation. While it is already a challenge to fill manufacturing roles, automation will make finding skilled workers even harder. To help New York stay competitive, we need to expand our workforce pool and invest in continuous training opportunities for manufacturers, both male and female.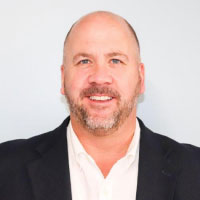 President/CEO Peter Coleman is responsible for providing strategic leadership for the Buffalo Niagara Manufacturing Alliance (BNMA) by working with the board of directors to establish long-range goals, strategies, plans and policies. He represents the BNMA to industry and association leaders, government officials, media, academia, and others interested in manufacturing trade association matters.
Buffalo Niagara Manufacturing Alliance | www.bnmalliance.com