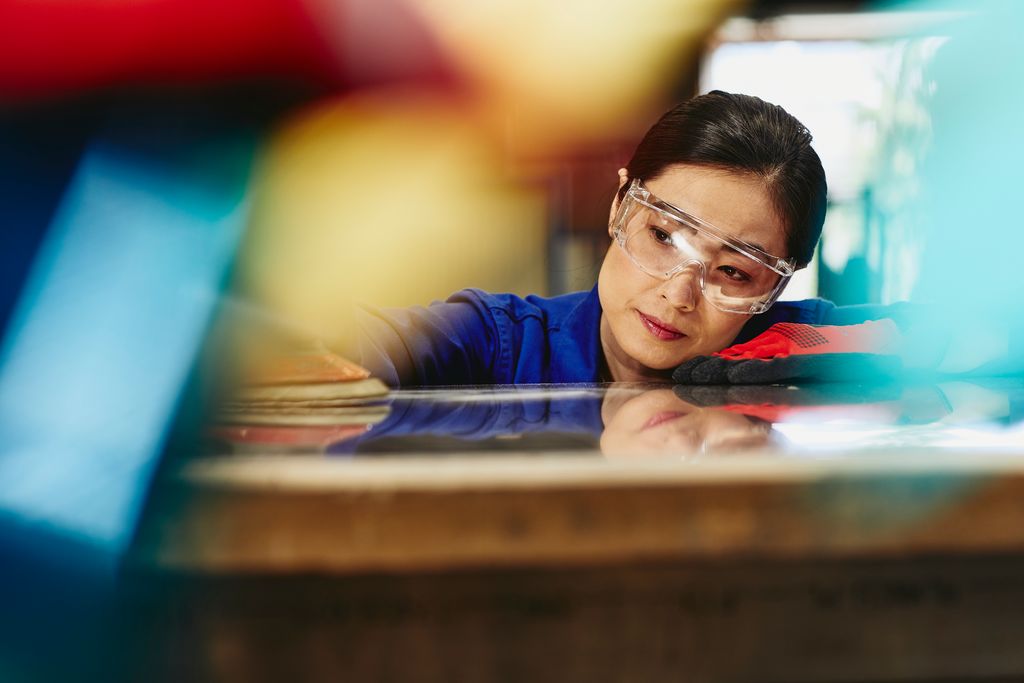 February 20, 2019
By Corey Berghoefer, Senior Vice President of Risk Management & Insurance, Randstad US
March is Workplace Eye Wellness month, an opportunity for companies to reflect on their existing approach to workplace safety and identify areas for improvement. Unfortunately, there are discouraging signs that such reflection is long overdue.
That's because almost 2,000 U.S. workers suffer eye injuries requiring medical treatment on a daily basis. Ouch.
And while the bodily cost is clear enough, organizations may not realize that eye safety has a determining impact on employer branding, as well as their ability to attract and retain top talent — both today and in the future. In this article, we'll look at the impact of safety culture on these key talent metrics, then turn to three ways employers can begin to make improvements.
Safety and Employer Branding
Some surveys indicate that there's a persistent disconnect between how top-level leadership and frontline workers view workplace safety. The bottom line is that, whatever your company's mission might say if it doesn't match up with realities on the ground, that's going to negatively impact your employer branding.
And don't underestimate the influence of reputation and employer branding when it comes to talent needs. As many as three out of four employees carefully consider a company's employer brand before applying to a job, so maintaining a sterling organizational reputation should be an urgent business priority.
This is just one of the ways that investing in employee safety is a smart long-term investment in the success of your company. At the end of the day, employees who feel valued, secure and safe on the job are far more likely to stick around and make a lasting contribution.
Safety Impacts Recruiting and Retention
We've seen the extent to which a bad reputation for safety can harm your employer brand. On the other hand, if you have a best-in-class safety training program in place — and a demonstrated track record of keeping employees safe on the job — that can be an effective carrot for talent. It should help you not only attract the talent you need, but also keep your most valuable team members once they're on board.
Just be sure to include messaging around workplace safety in your outreach efforts and messaging to potential candidates. Among Millennial candidates, in particular, this messaging is likely to resonate, as there is evidence to suggest this cohort is more invested than others in promoting organizational safety. That means you should focus on more than just impressive workplace safety metrics — say, "Zero safety infractions in the past six months," for example. Instead, focus on how sustaining emotional connections within the workforce is necessary to create a culture of ownership and sustainability — together. That's likely going to encourage employees to consider joining your organization.
Beyond that, the U.S. Department of Labor's Occupational and Health Safety Administration (OSHA) offers certificate and degree programs that supervisors and managers can seek out. These are another way to help differentiate your company from its competitors.
Conduct an Eye Safety Audit
As we've seen, failing to take a proactive approach to workplace eye safety can negatively impact not only your brand, but your ability to attract and retain the talent you need to move your business forward. And that, in turn, has clear bottom-line costs.
Ready to get ahead of eye wellness — and implement a more proactive, predictive strategy? It all starts with a three-pronged approach.
Identify relevant hazards: Outdoors or in, from UV light exposure for construction workers to power equipment in manufacturing environments, there are any number of different eye-health hazards on today's worksites. As you work to identify hazards, don't just focus on historical data. Look at near-misses — that is, accidents that could have happened, but didn't — and solicit input from frontline leaders like floor managers about emerging risks, as well.
Introduce appropriate safety equipment: While protective eyewear is often an essential line of defense in protecting your employees' eyes, best-in-class employers also explore better alternatives for employee safety, such as engineering controls that could more effectively control or remove hazards. And should your hazard-identification process indicate that protective eyewear is necessary for workers, look for glasses that are not only certified by the American National Standards Institute, but compliant with OSHA requirements. That's a simple best practice to help better protect the eye safety of your employees. The short-term financial outlay will more than pay for itself over the long run.
Educate employees and increase awareness: Improved safety equipment like protective eyewear is only one of many important steps. Managing safety-related work practices and behaviors also means ensuring the reliability of systems that are necessary to sustaining safe work environments. Reliable safety communication from the frontline is equally important, as is support from floor management and top leadership alike in order to establish a workplace culture where safety truly comes first.
Start with these three suggestions, and you should be well on your way to becoming a best-in-class organization for eye safety and wellness.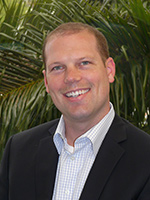 About Corey Berghoefer, Senior Vice President of Risk Management & Insurance, Randstad US
Corey Berghoefer is a risk management expert with over a decade's worth of experience in safety and risk management, underwriting and loss control, claims management, and risk financing, accounting and insurance. As Senior Vice President of Risk Management & Insurance at Randstad, the largest staffing firm in the world and third largest in the United States, Corey manages a department of 47 risk professionals with the goal of implementing proven risk management strategies into Randstad's overall business platform. Under Corey's direction, Randstad has become acclaimed for its enterprise-wide risk management strategies, workers' compensation practices and comprehensive focus on talent safety. Corey holds a BA from the University of Notre Dame and an MBA from the University of Georgia.